Actor Justin Hartley invests in Revel Spirits
By Nicola Carruthers
This Is Us actor Justin Hartley has become the latest star to join the agave-based spirits category after acquiring a minority stake in Revel Spirits.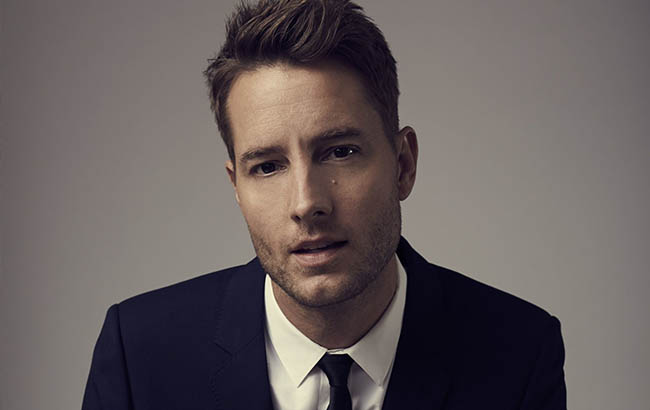 American actor Hartley has joined Revel Spirits as a partner and will work alongside its CEO and founder, Micah McFarlane.
"I'm thrilled to welcome Justin to Revel Spirits," said McFarlane. "At the heart of Revel Spirits is our people – both here in the US and at our facilities in Morelos, Mexico. Each of us shares a passion for this avila movement.
"From those planting and harvesting agave in our farms to those managing distillation, and ultimately those behind the scenes supporting marketing. This is a family and we're looking forward to the energy, excitement and strategic thinking that Justin will bring."
In 2018, Revel Spirits created a new agave-based spirit category, called avila. It is offered in three variants: blanco, which is bottled straight after distillation; reposado, which was aged for 12 months in an ex-whisky oak barrel; and añejo, a 47% ABV spirit that was aged for 24 months in new French oak barrels.
Hartley is said to bring "incredible energy and passion" to the company and will work with McFarlane to raise awareness of avila and educate consumers on the category.
"When I first met Micah and heard what it was that he was doing with Revel Spirits, I was hooked," said Hartley. "This wasn't just another entrepreneur that was looking to make a quick buck by riding the Tequila wave. Anyone can go to Mexico and slap a label on a bottle where hundreds of others are produced.
"Micah has a vision and passion for this avila movement, and seeing that first hand was incredibly moving and made it quite an easy decision for me to join as an investor and partner.
"I'm eager to jump right in to help grow the brand and to work alongside Micah and his team as we develop new strategies and further build this category."
Avila production
McFarlane partnered with Héctor Ruiz, a restaurateur in Minneapolis and a Morelos native, to bring the agave-based spirit to consumers. Revel Spirits is made at a farm and distillery in Morales, in the south of Mexico, which is owned by the Ruiz family. For generations, the Ruiz family has produced the agave spirit in Morelos, however it was only consumed by friends and family until Revel Spirits was formed.
Popocatépetl, an active volcano to the north, provides nutrient-rich, virgin soil for the robust agave used to make avila. It is created using roasted and steamed piñas of 100% Blue Weber agave grown in Morales, which provides a flavour profile that "combines the smoky notes and characteristics of mezcal with that of Tequila".
Since its debut, the brand has expanded its presence across the US and is available in Nevada, New Jersey, Delaware, Maryland, Washington DC, New York, California and Minnesota.
Hartley and McFarlane will donate 30% of profits from the online sale of Revel avila until the end of June to the United States Bartenders' Guild's (USBG) Covid-19 relief fund to support on-trade workers during the pandemic.
"We all have a role to play as we mitigate both the spread and impact that the virus is having on our communities," said Hartley. "We're proud to be able to do this and stand united with other brands across the spirits industry to support those bartenders who may need just a little help to get through this. We commend the USBG National Charity Foundation for its efforts and encourage everyone that's able to support."
The growing popularity of agave-based spirits has attracted support from stars such as Rita Ora, Dwayne 'The Rock' Johnson and Bryan Cranston.