What's on this weekend
By Nicola Carruthers
The Booze Brain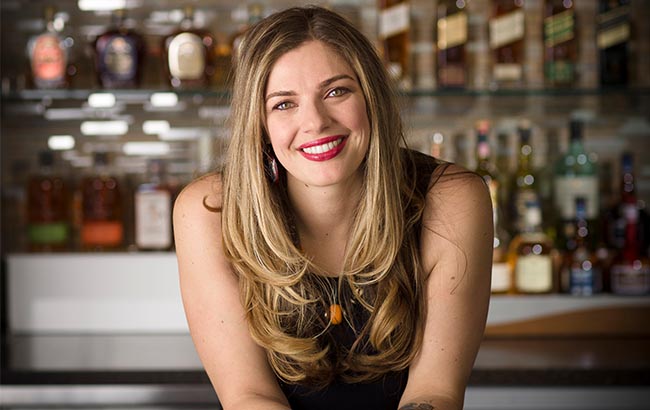 Today (24 April) at 4pm BST, Diageo's global cocktailian and owner of cocktail bitters brand Bittered Sling, Lauren Mote, will feature on episode 18 of The Booze Brain.
The episode, titled Cocktail Kitchen, will feature window sill fermentation, unsung hero spices, good fats and gardening.
Tune in on The Booze Brain's Instagram page (@theboozebrain).
Healthy Pour
Every Thursday at 3pm CST, the Tales of the Cocktail Foundation will host online seminar Healthy Pour featuring Laura Green Med, LPC, who will discuss the state of mental health in the drinks industry. The first episode, which debuted yesterday (23 April), discussed emotional burnout.
On Mondays at 12pm CST, the festival will host a weekly webinar series, called Full Hands In, Full Hands Out, to bring together leaders in the drinks industry to discuss difficult subjects affecting the on-trade community.
The new seminars have been launched as part of Tales of the Cocktail's move to turn its annual New Orleans festival in July into a new digital format.
Head to the Tales of the Cocktail website to register for upcoming discussions.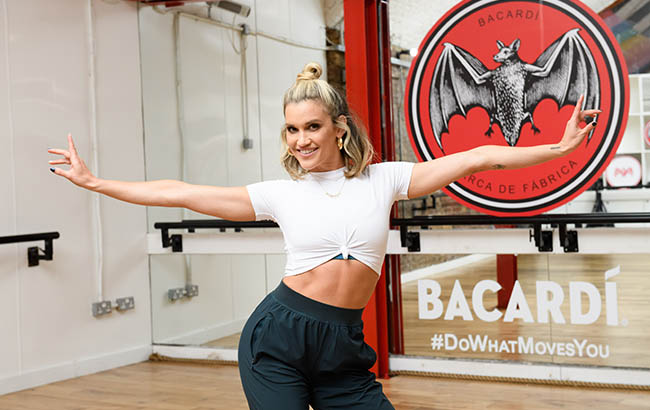 At 6pm BST today (24 April), former Pussycat Doll singer, Ashley Roberts, will host a live-streamed dance class in partnership with Bacardi rum.
TV and radio presenter Roberts will provide choreography to tracks that embody the 'sound of rum', which combines different genres with a Caribbean influence inspired by Bacardi's heritage.
The event is the second collaboration between Bacardi, Roberts and Frame Studios, following last summer's dance class held in Frame's Shoreditch studio.
To take part in the one-off event, head to Robert's Instagram page (@IamAshleyRoberts) or the @MoveYourFrame Instagram page.
The Cognac Show
This weekend (24-25 April), retailer The Whisky Exchange will host its Cognac Show as an online event.
Head buyer at The Whisky Exchange Dawn Davies MW will host Cognac tasting masterclasses over the two-day online event. Cognacs from a selection of houses will be sampled, including Courvoisier, Rémy Martin and Vallein Tercinier.
St-Germain's #RaiseYourGlass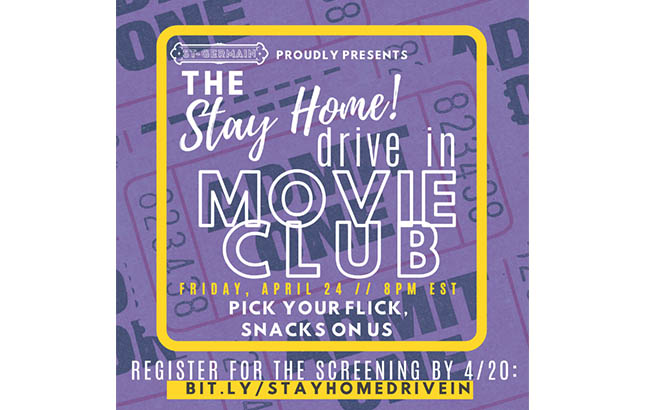 Elderflower liqueur brand St-Germain is hosting a series of online workshops through its #RaiseYourSpirits initiative.
St-Germain's brand ambassadors will offer a range of activities from pilates to drawing classes.
At 6pm EST today (24 April) and 1 May, Jessica Santiago will host the St-Germain Golden Sweat Hour Sesh, a 60-minute full-body fitness session. To register for the class, email fit_fab_foodieny@yahoo.com.
Today (24 April) at 8pm EST, the brand will host 'The Stay in Drive Through Movie Club', which will show a screening of Boogie Nights. To register for future events, visit bit.ly/stayhomedrivein.
Manchester Gin tasting
Tomorrow (25 April) at 8pm BST, English producer Manchester Gin will host its second free-to-view Stay Home Tasting Experience for gin fans across its Facebook (@ManchesterGin) and Instagram (@Manchester_Gin) pages.
Founders and master distillers, Seb Heeley and Jen Wiggins, will lead the tasting, which will give viewers an insight into the brand's history and products. Viewers will also be able to submit questions.
Consumers can also buy The Ultimate Stay Home Gin Tasting Experience from Manchester Gin's website, which includes four 50ml bottles of gin, four tonic waters, two Manchester Gin glasses and two tasting guide sheets, with tasting notes for each gin.
The set is priced at £40 (US$49.25) and includes enough for two people to take part in the tasting.
Smokehead TV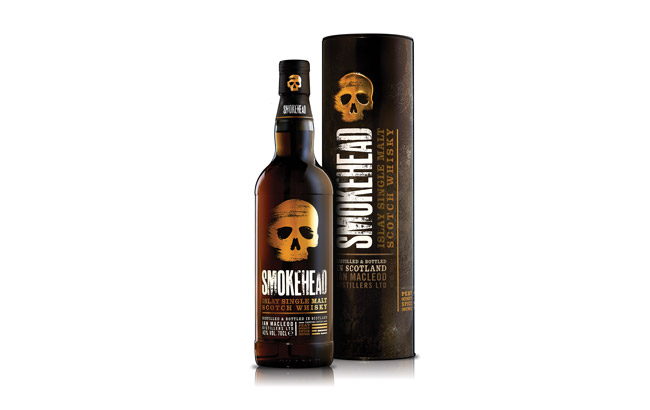 Smokehead Scotch whisky is back this Sunday (26 April) with episode three in its Smokehead TV series on Instagram Live (@smokeheadwhisky).
Taking place at 5pm BST, Mikey Sim, Smokehead brand ambassador, will be joined by Mr Pickles, resident film geek, to pay tribute to the world of film.
The brand asked fans on social media what film or actor captures Smokehead's "bold, upbeat and distinctly individual character" with the winner named a Bruce Willis/Sin City/Pulp Fiction/Quentin Tarantino mash-up.
The episode will feature Smokehead cocktails while merchandise will also be up for grabs through trivia questions.
The Live Virtual Whisky Tasting Masterclass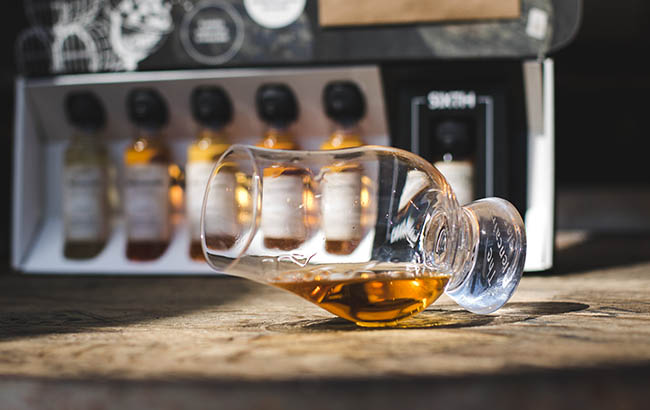 Whisky writer Felipe Schrieberg will host regular two-hour tastings of six whiskies, provided by subscription service The Dram Team.
Held over Zoom, the tastings will take place on Tuesdays, Wednesdays, Thursdays and Fridays at 6pm-8pm BST, Saturdays from 5pm-7pm and 7.30pm-9pm BST, and on Sundays at 4pm-6pm BST.
The tasting boxes come with five 25ml Scotch whisky drams and one 10ml world whisky.
Tickets are priced from £35-£65 (US$43-US$80) and are available to buy from Design My Night.
Quarantine Margarita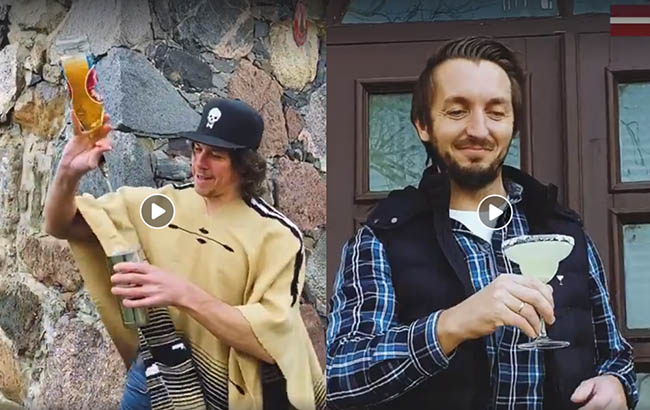 Earlier this week, several leading bartenders responded to a call from Rooster Rojo Tequila's global brand ambassador, Ansis Ancovs, to create a virtual Quarantine Margarita cocktail.
Ancovs said: "This video includes some really big names in the industry: three-time world flair champion Marek Posluszny from Poland, world champions in the classic discipline, Mario Hofferer from Austria, Andris Reizenbergs from Latvia, Agnieszka Cieslar from Poland, and nine-time Austrian flair champion and three-time world championship finalist Stefan Haneder from Austria, Ukrainian talent Vlodimir Buryanov from the USA and Clinton Weir from Australia, the finalist of several world championships, and [a] few more great bartenders from other countries."
The video can be viewed on Ancov's Facebook page here: https://www.facebook.com/ansis.ancovs/videos/10156695604336403/.
Experimental Tasting Club
The Experimental Tasting Club returns this Saturday (25 April) at 5.30pm BST with a tasting in partnership with Campari UK.
The session will feature a guided Negroni masterclass, with a tasting pack available to purchase from cvssevendials.com.
Priced at £20 (US$24.60), the set can make two Negronis and comes with six 30ml miniatures including two Campari bottles, two O'ndina gins and two Cinzano 1757 Rosso bottles.
Japanese Whisky Lockdown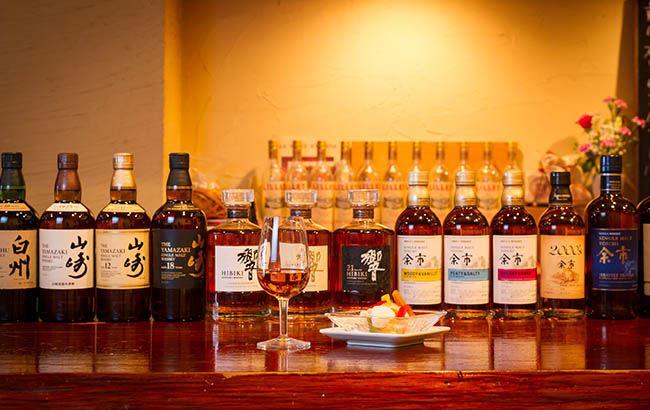 Every Friday at 8.30pm EDT, Japanese spirits retailer Dekantā will host its online series, Japanese Whisky Lockdown.
Presented by Japanese comedian Kilara Sen, the show will feature an eclectic mix of comedy, whisky news, live music, and cultural trends, such as face yoga.
Each episode will raise money for Wellcome's Covid-Zero Fund, with Dekantā pledging to match donations from viewers.
Episodes from the series can be viewed on Dekantā's website and across its social media channels.