Tovaritch! creates face shields
By Melita Kiely
Vodka brand Tovaritch! has unveiled a new POS to help its employees and partners work safely during the covid-19 pandemic – the T! face shield.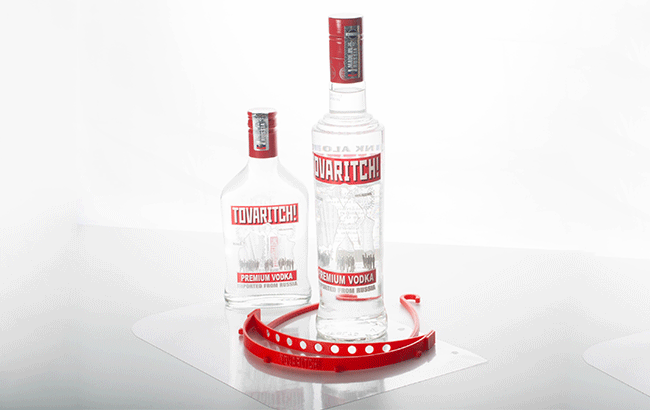 The T! face shield is produced in Switzerland according to local standards. The brand aims to help its partners, including wholesalers, bartenders, off-trade and on-trade customers, protect themselves against covid-19.
Eugenio Litta Modignani, CEO of Tovaritch Spirits International, said: "Focusing on the safety of our representatives is one of the key goals of our company.
"Businesses should be able to soon reopen their doors but should only do so safely. We are delighted to make available those face shields to the Tovaritch global network of distributors to help them prepare for the future.
"Working in our industry with a mask is not that practical, but with the T! face shield, we offer a safe and practical alternative or addition."