Our Whisky to hold online festival
Educational platform Our Whisky will launch an online whisky festival at the end of this month and will donate all proceeds to The Drinks Trust charity to help those affected by the covid-19 crisis.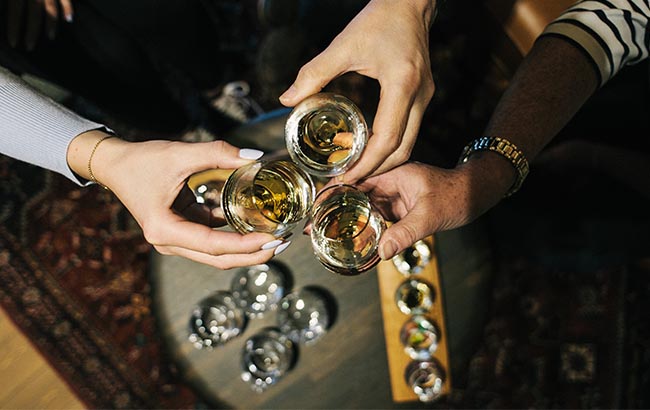 The digital festival will aim to connect whisky fans with their favourite distillers and blenders across the world, while raising money for those affected by the pandemic.
Earlier this month, The Drinks Trust launched the Covid-19 Emergency Fund after raising more than £400,000 (US$498,000) to help people in the industry who have been left in financial hardship during the pandemic.
"The hospitality industry is on its knees. We wanted to find a way to support the bartenders and other professionals who are personally struggling during the covid-19 pandemic," said Becky Paskin, co-founder of Our Whisky.
"This is also a way for whisky lovers to support the industry – by continuing to try new expressions, communicate with each other and buy bottles, they will be helping distillers and blenders navigate this period of uncertainty."
The event will run online over four consecutive Thursday evenings from 30 April to 31 May.
Each week ticket holders will be sent five unmarked whisky samples and will then be invited to join a live-streamed tasting, which will be hosted on Youtube, Facebook and Twitter.
The style, region and age of each whisky will be kept a secret until the tasting.
'Unforgettable experience'
Paskin added: "We wanted to recreate the curiosity and excitement you get with real-life whisky festival masterclasses. While our guests won't know the identity of their whiskies, or the personalities who will be introducing them until the tasting, we promise they'll be in for an unforgettable experience.
"We've approached some of the biggest names in whisky, who will be joining us direct from their own living rooms to share some of the liquid they've created.
"This is a rare chance for whisky lovers to discover new bottles they may otherwise have overlooked, while connecting with the whisky makers themselves."
Tickets will only be available to purchase in the UK for £30 (US$37.45) each from ourwhisky.com, with 50 tasting packs available for each session.
The Our Whisky Virtual Whisky Festival will run at 6pm BST on 30 April, 7 May, 14 May and 21 May. The event will be live-streamed on Our Whisky's website and its Facebook, Twitter and Youtube channels.
The festival's debut also marks a new phase for Our Whisky, which launched in 2018 as a movement that aimed to highlight the diversity of whisky drinkers. It has now evolved into an educational platform to help drinkers navigate the world of whisky. A new website is set to launch later this year.