Frapin: a brand history
By Tom Bruce-Gardyne
Cognac Frapin can trace its roots in the region to 1270 and this year celebrates its 750th anniversary still in family hands.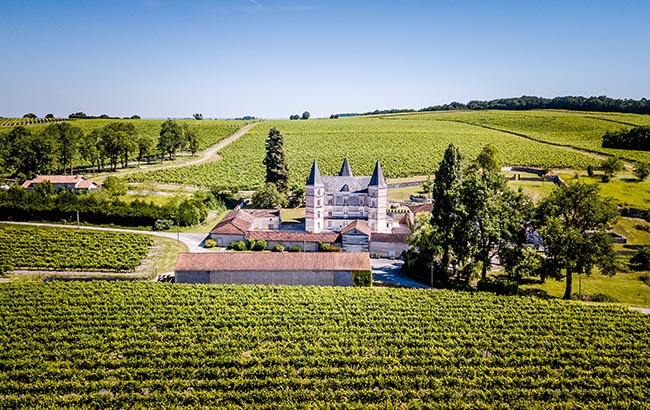 *This feature was originally published in the January 2020 issue of The Spirits Business
When asked what makes Cognac Frapin special, export director Bertrand Verduzier homes in on the family behind the brand, now in its 21st generation, and its vineyards in Cognac's top region of Grande Champagne. "There is a very special relationship between this family and this terroir," he says. "I think that is the key, because it's how you develop stability and your own character." In such a long‐term business he believes family ownership can definitely help. "In Cognac, it's very important to realise that with each harvest you are preparing for the next 15 to 20 years when the wine will be sold," he says.
Among other benefits, he lists what he calls 'intimate decision‐making'. "It is easy to get a few people around the table, and we can talk directly to the head of the company and owner," he says of Jean‐Pierre Cointreau, CEO and president of the parent company Renaud Cointreau since 2007. But does Frapin's family‐ownership matter to consumers? "To some extent," he replies. "People are valuing more the artisanal approach, and want to know how a product is made and where it's come from. 'The family' is a way to crystallise those things."
If having a good story is an important part of any successful spirit brand, Frapin scores highly for its deep roots, as its ancestors settled in the Charente as winegrowers in 1270. Somehow, despite wars, revolution and plagues – as in phylloxera, which ravaged Cognac's vineyards in the 1870s – as well as all the 20th‐century takeovers, the dynasty is still at the helm and ready to celebrate its 750th birthday this year. In a category where 'the big four' – Hennessy, Rémy Martin, Martell and Courvoisier – control more than 80% of value, Frapin is nothing if not a survivor.
Of course, it was not exactly a brand in 1270 and it took a while to gain international recognition. In 1885, a decade after Henri Frapin completed the family home of Château Fontpinot, his Cognac scooped First Order of Merit at the International Exposition of New Orleans. A stash of similar awards followed, though repeating that early success in the category's biggest market has not been easy.
"The US is a market where the cost of entry is very high and it's very difficult to establish yourself," says Verduzier, who believes that Cognac in the US "is a lifestyle, fashionable, luxury product, and it's mainly one brand", referring to Hennessy, with its seemingly unassailable 65% market share.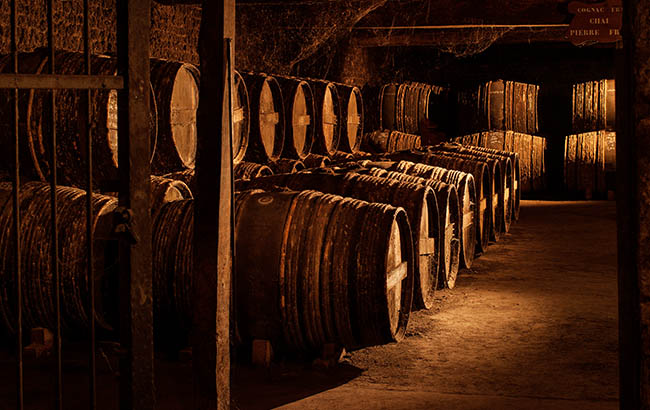 VOLUMES DOUBLED
The US is also heavily wedded to VS Cognac, which has never been Frapin's strength. The house pulled out of VS and replaced it with the mixable, apéritif‐style Frapin 1270 in 2018. Described by Verduzier as "very floral, very fresh and not too round or heavy", sales of the new edition have doubled the brand's volumes at entry level. He feels it is important to be in this price band in western markets to recruit new consumers and play in the on‐trade cocktail space. That said, 90% of the brand's volumes are in VSOP and above, with a strong focus on XO. Last April, its Château Fontpinot XO scooped a Master in The Global Spirits Masters blind‐tasting competition.
The label of Frapin 1270 displays the brand's new strapline in bold caps – 'single family estate' – to emphasise the family's 240ha of vineyards, all clustered around the château near Segonzac in the heart of Grande Champagne. Having previously sold its eaux‐ de‐vies to Rémy Martin, Frapin changed tack in the 1980s. It now keeps every drop, and doesn't buy in grapes or spirit, making the house different from 'the big four', which rely on outside growers. But it does leave Frapin exposed to the elements.
"In recent years we've had some hailstorms and that can remove a strip of land of perhaps 30ha in just one day," says Verduzier. "That's why, as insurance, we keep a lot of stock at Frapin. It's amazing the amount we hold."
As for the pros of being self‐sufficient, he says: "Patrice Piveteau, the cellar master, says 'he has his hand on the ball'. The benefit is that you can control every step of the process, especially the maturity of the grapes." Being in charge of when to pick "is so important before the distillation and creating the final style", he says. "It allows us to take the risk of really pushing things further. If you're buying in your grapes you can't do that."
But it does limit production, and exports are around 20,000 cases, of which 60% are in Europe, led by Russia. This was Frapin's biggest single market until it was overtaken by China a few years ago. Growth there has "come on a lot after the downturn", says Verduzier, referring to President Xi Jinping's anti‐corruption drive that began battering luxury imports in 2013. "Today, it is where we send far more of our top cuvées. However, things can evolve quite fast in China. We've just seen the increase in sales of VSOP that was not there before, and there's now also entry‐level Cognac."
MARKET INSIGHT
Brand communication is left to "our partners in China who do it their own way, so we're less in control", he says, though he manages to glean some market insight from the Chinese private clients the importer brings to Château Fortpinot. Visiting the cellars, hearing about the family and seeing "it's not Disneyland", he says, "really resonates with Asian consumers". Frapin's ownership structure may explain its independence and stability, but the family brings with it the thorny issue of succession and whether those waiting in the wings will be up to the job, and share the same long‐term vision. "Right now, we're starting the transition," says Verduzier. "The next generation has just arrived in the company, and preparing a successor might take 10 years. I think not rushing things is very important for family businesses."
Click though the following pages to see a timeline of Frapin.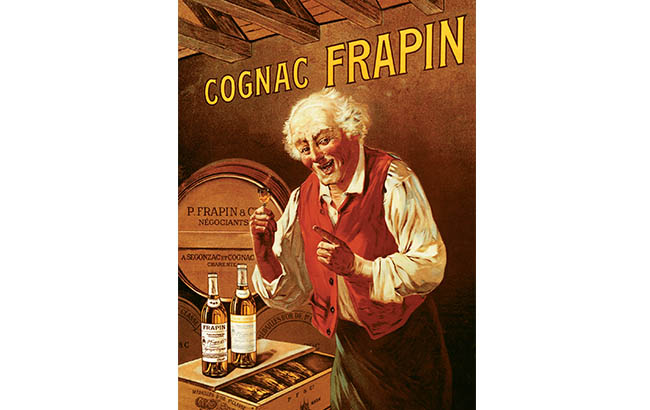 1270 – The Frapin family arrive in Charente and become winegrowers
1872 – Henri Frapin completes Château Fontpinot in the heart of the vineyards
1892 – Gustave Eiffel builds the iron framework of Frapin's cellars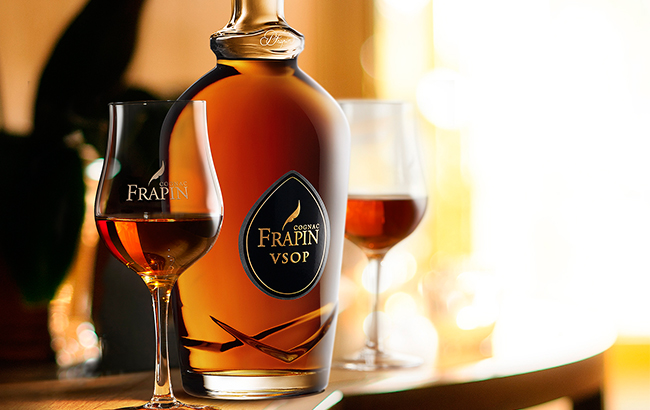 1967 – Frapin XO VIP is the only Cognac served on Concorde
1990 – Cognac Frapin now in 75 export markets
2007 – Jean-Pierre Cointreau, 21st-generation family member, becomes CEO
2018 – Frapin 1270 is launched
2020 – Frapin celebrates its 750th anniversary