Bacardi teams up with Deliveroo as part of £1.5 million investment
Family-owned Bacardi has partnered with Deliveroo Editions to enable UK and Ireland bars to deliver cocktails during the covid-19 crisis, and has also pledged £1.5 million (US$1.8m) to the on-trade in Western Europe.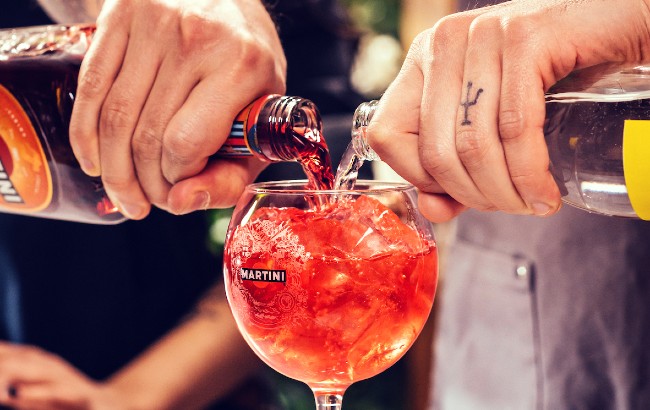 The investment is part of Bacardi's Raise Your Spirits campaign, which was launched following the international temporary closure of bars and restaurants due to the covid-19 pandemic.
As part of its partnership with Deliveroo Editions, more than 120 bars in London and Manchester in the UK will be able to offer cocktails via delivery from 16 April.
The initiative will focus on smaller, independent bars that have no corporate backing.
Amanda Almond, managing director for Bacardi, UK and Ireland, said: "Our strong relationships with bars and bartenders in the UK is incredibly important to us and as we face the current challenges together, we're doing all we can to provide the support they need.
"We have 158 years' experience of overcoming the crises and coming out fighting, and through our Raise Your Spirits initiative, we intend to do exactly that for our on-trade partners."
One such bar taking part in the initiative is The Proofing Room in London.
Chris Tanner, of The Proofing Room, said: "The Bacardi Raise Your Spirits virtual bar has given us a huge boost. Having a way to earn money, keep busy and be creative while doing what I love most is fantastic.
"The current situation is changing everything for the bartender community, but this kind of online platform is a huge opportunity for us to step up our skillset and showcase our cocktail creativity.
"Personally, I can't wait to get making our 'Le Golden Highball' cocktail with local Bermondsey Bees Honey and Aberfeldy whisky – our locals love it, so we look forward to being able to deliver it to their doors soon."
Bacardi is also hiring bartenders to host training events or to serve cocktails at events, and is paying their fees in advance. Furthermore, Bacardi is also buying cocktail vouchers and prepaying for events held in bars.
The Spirits Business has compiled a list of some of the world's best bars offering cocktail delivery cocktail services during the coronavirus pandemic.