Yoshino creates ocean-infused whisky
Japan's Yoshino Spirits Co has launched what is thought to be the world's first ocean-infused whisky finished in pine tree barrels, called Umiki.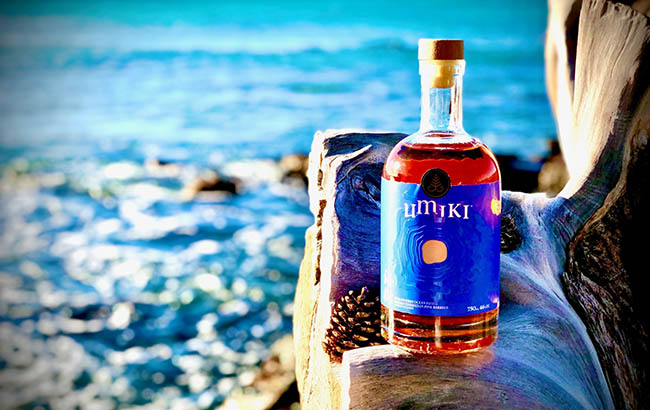 According to Osaka-based Yoshino Spirits Co, the ocean is the source of life and the pine tree is the symbol of life in Japan. The whisky gets its name from the Japanese word for ocean, 'umi', and 'ki', which translates as tree in Japanese.
To make the whisky, water from the Pacific Ocean is blended with Japanese ocean-side malt whiskies and grain whiskies. The liquid is then finished in Japanese pine tree barrels.
The whisky is said to smell of sea breeze and has a "rounded floral" palate.
Umiki is initially available in the US and Asian markets from April, and globally from May onwards.
Last month, Yoshino Spirits Co expanded its portfolio with the launch of the "first" whisky finished in Japanese sakura wood casks.