'Whiskey webs' could spot fake spirits
The "distinctive" web-like patterns that form when drops of American whiskey dry could be used to identify counterfeit spirits, a team of researchers in the US has suggested.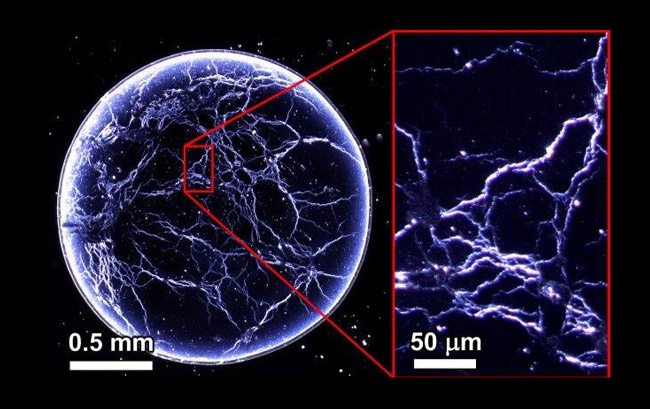 Scientists from the University of Louisville and North Carolina State University discovered that when whiskey dries on a surface it leaves behind a distinctive mark, which has been likened to the ring that forms from a spilled coffee.
According to the research paper, published by the American Chemical Society, solids are left behind from a liquid as it evaporates. Depending on the liquid, the solids form different patterns.
The team, led by Stuart Williams, found that American whiskey formed web-like patterns as it dried and there were "hints that the pattern was distinctive for different brands".
Through the study, researchers hoped to see how the 'whiskey webs' formed in more detail, and whether they could serve as 'fingerprints' of the spirits.
The team used time-lapse microscopy to examine droplets of diluted American whiskey as the liquid evaporated. As the drops dried, compounds such as phenols, aromatics and esters clustered together and formed monolayers. As the surface area of the droplet decreased, the monolayers created strands of the web.
The researchers showed that different American whiskeys formed unique web patterns that could be correctly matched to unknown samples more than 90% of the time.
Researchers did not observe the patterns being formed by Canadian or Scotch whisky.