Top subscription services for cocktail fans
By Nicola Carruthers
For drinkers looking to craft cocktails at home, there is a variety of delivery services offering high-quality ingredients and easy-to-make recipes. Here, we present some of the best do-it-yourself subscription boxes for budding mixologists.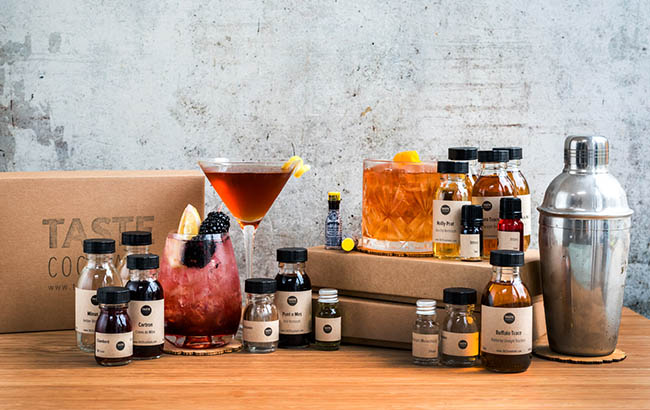 The coronavirus outbreak has caused many bars, pubs and restaurants to close their doors around the world.
For those who are missing their regular jaunt to their favourite drinking den, there's the option of making your own cocktails in the comfort of your own home with one of these subscription boxes.
One company is proving cocktails delivered through the letterbox, while a number of services are also offering kits without the alcohol for those who already have a huge collection of spirits.
Click through the following pages for our pick of the best cocktail subscription services around the globe.
Saloon Box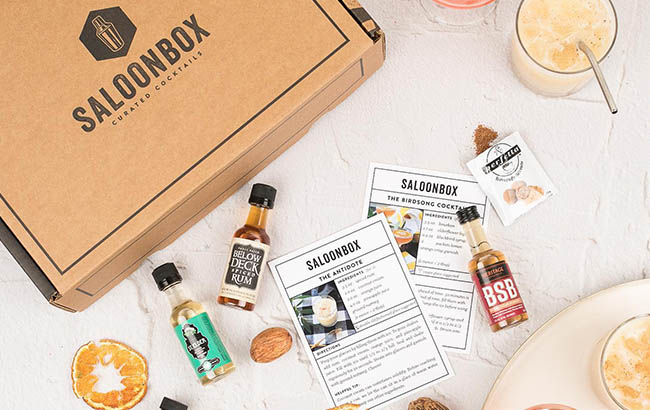 Price: US$58.99 per month
Saloon Box aims to rule the at-home mixology market by providing small, exact quantities of each ingredient – keeping the overall kit cost low while reducing waste and freeing up valuable cupboard space. The company champions 'artisans' – each kit comes with a letter explaining each ingredient and how it's made, the founders and distillers behind each brand are interviewed for Saloon Box's blog.
Consumers are encouraged to get to know the brains behind the beverage; the bartender that created the cocktail is featured in a little blurb printed on the back of each recipe card.
Shaker & Spoon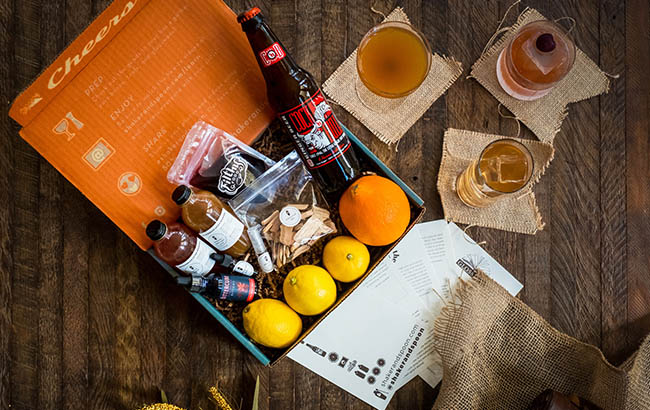 Price: US$50 per month
Available in the US only, Shaker & Spoon delivers a monthly box with ingredients for 12 cocktails (four from each recipe card). The subscription will benefit those who have plenty of spirits as the box comes without alcohol.
The box comes with syrups, bitters, garnishes, mixers and citrus, along with a recommendation of what spirit to buy to complement the ingredients.
The subscription also offers the option of skipping months without having to cancel your membership.
Taste Cocktails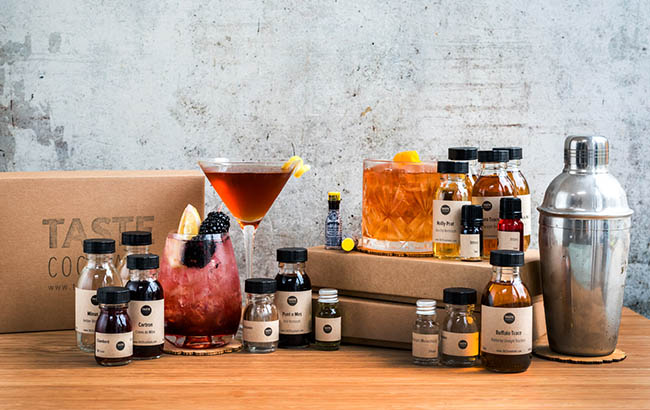 Price: A three-month kit costs £84 (US$100), while a six-month subscription costs £162 (US$194)
Each Taste Cocktails box contains premium ingredients and recipes to make five or six cocktails (with a little extra to taste). The box doesn't come with ingredients like eggs or citrus, but customers will be reminded to buy certain ingredients if needed ahead of the kit's arrival.
The box also comes with a recipe booklet that contains articles about the source and history of the ingredients, interviews with industry experts and hints and tips for improving your technique and tasting.
Cocktail Courier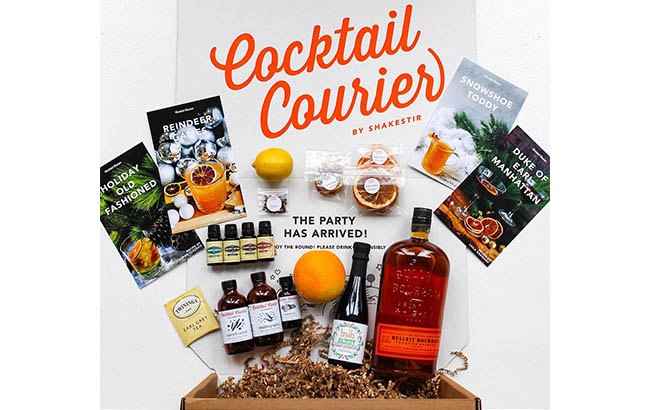 Price: US$29.99 per month (without alcohol) or US$49.99 with alcohol
Headquartered in Chicago, Illinois, Cocktail Courier offer a cocktail delivery service that includes all of the fresh ingredients and instructions needed to shake or stir professional quality cocktails in the comfort of your own home.
The subscription service enlists local bartenders to provide cocktail recipes for each box, which all take under 15 minutes to make. Each box contains all ingredients necessary to make between six and 12 cocktails. All you need is glassware, basic bar tools (like a shaker and a jigger) and some ice.
The Cocktail Man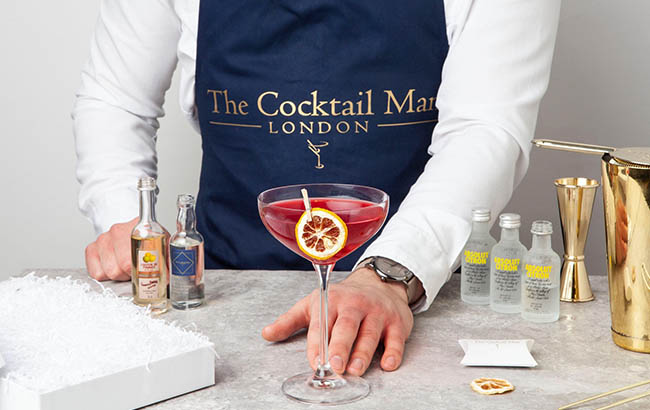 Price: £22.95 (US$27.50) per month
The Cocktail Man, otherwise known as bartender James Vyse, launched the subscription service after "turning down his dream job in London's The Shard".
Each month, subscribers will receive ingredients to make a cocktail that serves four, delivered in a box that fits through the letterbox.
Boxes can also be gifted and include serves such as a Mango & Passionfruit Martini, Blueberry & Lavender Martini and a non-alcoholic Garden Collins.
Cocktail Porter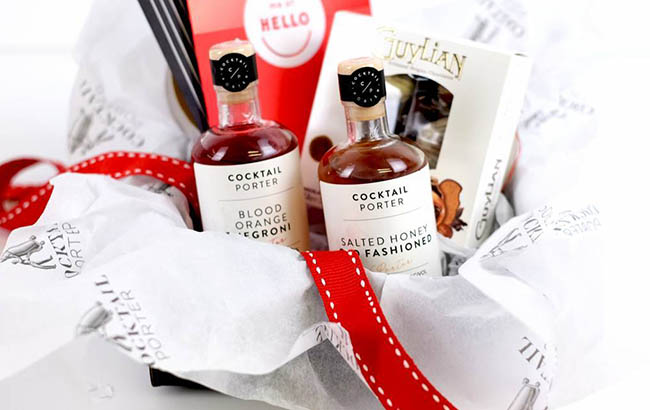 Price: AU$135 (US$81) per quarter. Mini cocktail boxes are also available. 
With a different cocktail delivered each month, the quarterly Cocktail Porter kits contain easy-to-follow recipes, pre-measured spirits, tailored mixers and quality ingredients. The kits will make between 14 to 18 cocktails per box.
Seasonal boxes are delivered in February, May, August and November each year.
In addition, Cocktail Porter also makes its own bottled cocktails including a Blood Orange Negroni, a Elderflower Gimlet and a Salted Honey Old Fashioned.
American Cocktail Club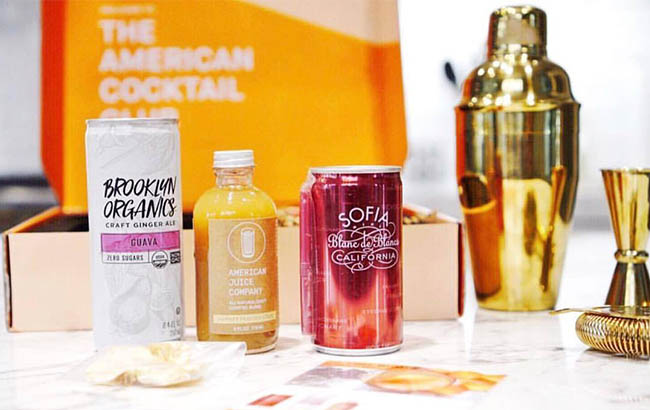 Price: US$44.99 per month (including alcohol) or US$34.99 without alcohol. 
American Cocktail Club is a monthly subscription box by the American Juice Company, which offers boxes with or without the booze.
Each box contains four servings of a cocktail designed and curated by award-winning US mixologists. The box includes all the mixers needed including low sugar and all natural juice blends by American Juice Company.
Sourced Craft Cocktails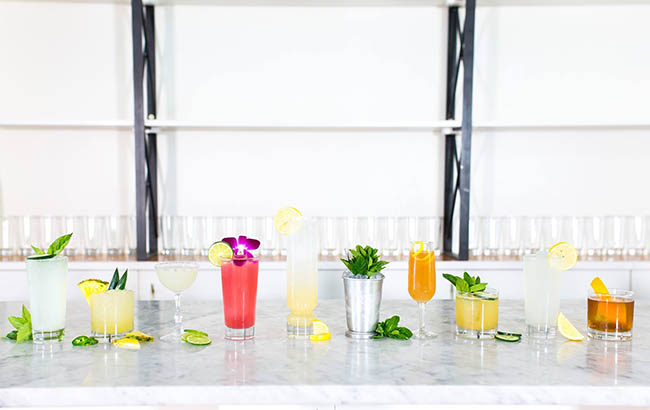 Price: US$6.89 per drink
Texas-based Sourced Craft Cocktails provides bartenders who are currently out of work due to bar closures across America with the ability to earn a liveable wage by delivering your order.
A bartender will deliver a tote bag that comes with a bottle of booze, a pre-mixed fresh non-alcoholic batch to make 12 cocktails, four plastic cups, a jigger and simple instructions on how to mix.
The service offers cocktails such as a Spicy Margarita, a Black Cherry Old Fashioned or a Daiquiri. For those who want to try something new, opt for the Bartender's Choice, with 5% of proceeds going to the United States Bartenders' Guild.