Rooster Rojo renews motorsport sponsorship
By Owen Bellwood
Amber Beverage Group-owned Rooster Rojo Tequila has renewed its sponsorship of the J2-Racing motorsports endurance team for a fourth year.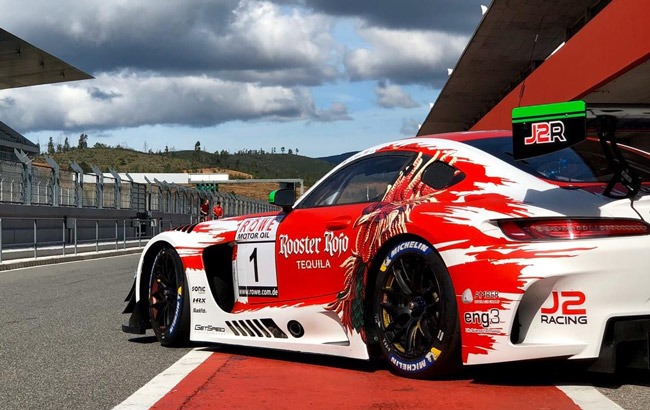 As part of the renewed deal, the team's Mercedes-AMG GT3 has had a "dynamic re-design"ahead of the year's races, which will be held at the Nürburgring track in Germany.
The Rooster Rojo J2-Racing team will this year compete in the VLN and ADAC 24-hour endurance races with drivers John Shoffner and Janine Hill.
Global brand director of Rooster Rojo Tequila Mantas Zlatkus said: "We are delighted that, for the fourth year in a row, Rooster Rojo will be side by side with John and Janine, participating in this season's races.
"As well as extending our collaboration, we are extremely excited about the new design of the car, which is more dynamic and eye-catching than ever. Like the Rooster Rojo, the red rooster that is the symbol of Mexico, we believe that John and Janine will be serious contenders in the upcoming season, collecting even more gold medals on the podium."
Through its partnership with J2-Racing, Rooster Rojo and the team were featured in behind the scenes of endurance racing documentary The Hell.
"It's a real honour for me and John to be featured in the new spectacular documentary series of Nürburgring where, from more than 100 hundred racers, only a specific octet with different backgrounds and careers were chosen," said Janine Hill.
"We were equipped with audio cables throughout the entire day of each VLN race and an onboard camera was fitted into our car. We had so much fun with our camera man capturing exciting stories and footage from the race. We are pleased to show our fans and supporters the real deal of what racing in these supercars, on such a famous racetrack, feels like."
You can see a trailer for The Hell below.