Pernod to donate alcohol for hand sanitiser production
By Nicola Carruthers
Absolut owner Pernod Ricard is offering alcohol from its distilleries for the production of hand sanitiser to help tackle the coronavirus pandemic.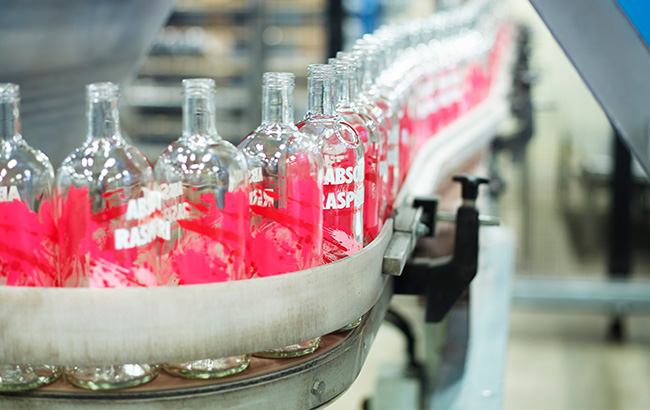 The move comes as the French government has strengthened measures to combat the coronavirus outbreak. Health authorities have expressed concern regarding a potential shortage of basic resources, including hand sanitiser.
Paris-headquartered Pernod Ricard is providing 70,000 litres of pure alcohol to Cooper Laboratory, a leading French company that produces health products.
The measure will allow Cooper to up alcohol deliveries to pharmacies for the production of hydroalcoholic gel, the equivalent of around 1.8 million individual 50ml vials.
Sébastien Lucot, managing director of Cooper Laboratory, said: "We are very pleased with this partnership with Ricard SAS. Since January we have been steadily increasing our production capacity. It has already increased five-fold in one month, with the demand of pharmacists and consumers being a top priority for us."
In addition, Pernod Ricard's subsidiaries around the world are contributing to local efforts to tackle the disease and help communities.
In Sweden, Absolut vodka's distillery is offering spirits on a large scale for the production of hand sanitisers.
Meanwhile, in the US, Pernod Ricard's Arkansas manufacturing plant and distilleries for Rabbit Hole in Kentucky, Smooth Ambler in West Virginia, and TX whiskey in Texas, are producing hand sanitisers.
Pernod Ricard's Spain unit and Irish Distillers arm will also provide their technical support, workers and production facilities to the authorities in an effort to produce hand sanitiser.
"As the world is facing a major pandemic, companies must mobilise, not only to ensure the safety of their employees, but also to contribute to collective efforts in accordance with their capabilities," said Alexandre Ricard, CEO of Pernod Ricard.
"By sharing our resources and making our production facilities available wherever they are needed, we are supporting our fellow citizens and local authorities. I would like to thank our employees who have worked hard to make everything possible in record time, all over the world."
Other initiatives will be rolled out across additional affiliates, including the UK, which will be announced soon.