Lakes Distillery gains £3.5m loan to boost production
By Nicola Carruthers
English gin and whisky maker The Lakes Distillery has secured a £3.5 million (US$4.3m) asset-based loan to help triple its production capacity.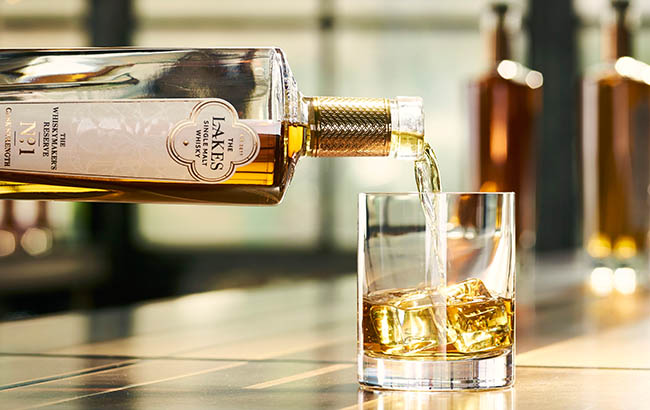 The multi-million-pound lending facility provided by retail banking company Secure Trust Bank will allow Cumbria-based Lakes Distillery to increase the quantity of English single malt whisky stock by threefold, from its current annual capacity of 130,000 litres.
The funding can also be increased over time, as the value of the distillery's current stock of whisky surges the older it becomes.
David Robinson, chief financial officer at The Lakes Distillery, said: "In the past, it has been difficult for us to secure an asset-based facility due to the complexities of the whisky market.
"Secure Trust Bank took the time to understand our business model and was able to take a flexible and common sense approach to the lending criteria. They understood that the value of our whisky stock increases over time, meaning that the facility can grow as our business expands."
Founded in 2011, The Lakes Distillery is based on the shore of Bassenthwaite Lake in the heart of the Lake District. The site welcomed more than 32,000 visitors on its tours in the last year.
The Lakes Distillery began production in 2014 and, as of the end of 2019, has made more than half a million litres of alcohol – equivalent to 1.5m bottles of whisky.
The English producer has sold more than 15,000 bottles of whisky since it began selling the expression when it came of age in 2018.
"The Lakes Distillery brand looks set to enjoy phenomenal growth over the next year, as it aims to increase production capacity, inventory age and holding," said Secure Trust Bank Commercial Finance's regional managing director for Yorkshire and the northeast, John Gribbon, who led the deal.
"The quality of the company's operations, management team and product range mean it has the potential to rival the very biggest and best alcohol brands, not only in the UK but across the world.
"We are excited to work with David and the team, and we're pleased to be able to support them as The Lakes works towards becoming a household name."
Earlier this year, The Lakes Distillery sold a minority stake of its business to investment firm Comhar Capital for £4.25m (US$5.5m) to support its growth plans.