Coronavirus lockdowns force whisky festival cancellations
By Owen Bellwood
Norway's Trondheim Whisky Festival and Canada's Wonderful World of Whisky Show have been cancelled amid growing restrictions on public gatherings during the coronavirus outbreak.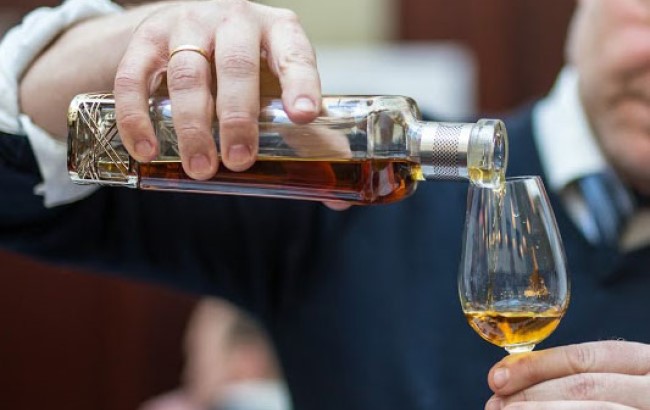 Whisky festivals around the world have been forced to cancel or postpone as a result of the disease, which has also brought about the closure of distilleries in Scotland, the US and Mexico, as well as pubs and bars in Ireland.
Norway's Trondheim Whisky Festival was due to take place on Saturday 14 March, but was cancelled due to restrictions on events with more than 500 attendees. In a statement on its website, the festival said it was "already looking at the possibility of taking place in September".
The Wonderful World of Whisky Show was due to take place in Ontario, Canada, from 26-28 March but organisers announced on Friday (13 March) that the festival had been postponed until 25-27 March 2021.
The festival said it was accepting refund requests through Eventbrite and that tickets for this year's event would be honoured at the 2021 show.
Elsewhere, Chicago's edition of WhiskyFest has been rescheduled to take place on 11 December instead of 27 March.
In a statement, organisers said: "With the novel coronavirus affecting communities across the country, this is a time of uncertainty for many. On March 12, Illinois governor JB Pritzker ordered all events with 1,000 people or more to be cancelled for 30 days. This includes Whiskyfest Chicago, originally scheduled for 27 March. The event has been rescheduled for 11 December at the Hyatt Regency. All existing general admission and VIP tickets will be honoured.
"We will bring you more information about the new date, exhibitors, and other details soon," a spokesperson for the festival said. "Rest assured that there will be plenty of fantastic whisky to enjoy, and great friends to toast."
Whisky Live London to go ahead
Meanwhile Whisky Live London, which is due to take place at the The Honourable Artillery Company on the 27 and 28 March said it was "closely monitoring UK government advice on the coronavirus outbreak".
The UK government has so far not issued a ban on public gatherings, despite similar regulations coming into force in Ireland, France and the US.
During final preparations for the London event, organisers of the festival said Whisky Live London would continue as planned, but that "rigorous hygiene measures" will be introduced.
During this year's festival, "all staff will wear protective gloves, all exhibitors will carry anti-bacterial hand sanitiser and all items issued at the start of the show will be in plastic bags".
There will also be "no communal use points" at the festival, such as bowls of oatcakes or water stations.