Australia to hold its 'first' virtual whisky festival
Melbourne-based Whiskey! The Show will host Australia's "first" virtual whisky festival next month by posting samples to ticket holders to taste in their homes.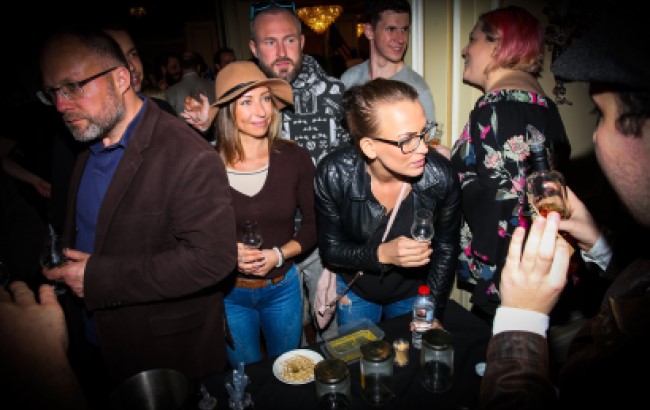 Following the cancellation of whisky festivals around the world due to the spread of coronavirus, the organisers of Melbourne-based Whiskey! The Show have created a virtual tasting, which will allow whisky fans to sample whiskies from the their own home.
Following the cancellation of the Melbourne festival, which was set to take place on 18 April, The Virtual Whiskey Show will encourage ticket holders to sample whiskies and share their tasting notes and reviews with friends and fellow festival goers through an online app.
David Ligoff, founder of event organiser The Whisky Show, said: "We know that many of you have been looking forward to our annual Whisky Show events, and while many other events across the country are being cancelled, we wanted to find a way to keep the whisky flowing while people are at home doing the right thing by self-isolation. We've developed a unique way to bring the show to you in the comfort of your own home."
Each ticket holder will receive a box of 10ml whisky samples, equal to the number of whiskies you "normally would have had the opportunity to try at the show".
Whiskies available to sample in the virtual tasting include expressions from Woodford Reserve, Booker's, Legent, Wild Turkey, Old Forester, Koval, Millstone and Shelter Point.
After tasting the whiskies, attendees will be able to purchase bottles of whisky through the app at special show pricing.
Ligoff said: "Each year people attend the whisky shows, try a new whisky and want to take it home with them. It was important to us that our customers get that same experience with the virtual shows. This is why we are enabling an online store into our app to ensure our customers can get as close to that experience as possible by being able to purchase any whiskey they enjoyed trying at special Whisky Show pricing.
"This is why we have partnered with The Whisky List team who are experts in digital to craft a unique virtual whiskey experience for the shows. We're super proud of this achievement and can't wait to launch it to all whisky and whiskey lovers across Australia.
"A huge benefit of hosting a virtual show now is that anyone in Australian can purchase a ticket and join in online. No need to travel to a venue now."
The Virtual Whiskey Show will kick off on 18 April with a live stream event to give an overview on how the virtual show will work plus a communal 'cheers' to commence the launch.
Chris Ross, co-founder of The Whisky List, added: "When David came to us with the idea of hosting a virtual show, we instantly wanted to help.
"What's happening to the entire hospitality and events industry is unprecedented. While we have partnered with Whisky Show as their digital partner, we are opening our platform and technology to work with any other event organiser or brand who wants to host their own virtual tasting or show."