Armagnac: 'potential to be underground success'
By Amy Hopkins
Cognac may have the big brands and the heavy prices but producers of cousin spirit Armagnac have more leeway to be creative when it comes to making their liquid. The Spirits Business asks whether their time to shine has arrived.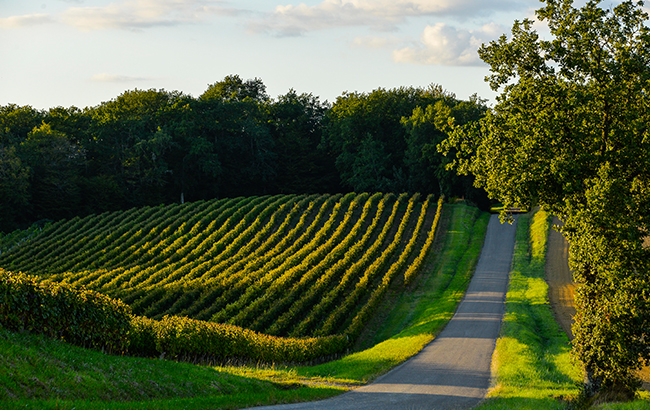 Famed bartender Salvatore Calabrese once described the difference between Armagnac and Cognac as akin to the difference between velvet and silk. "Stroke them," he said. "The velvet has a deep, rich texture. That is an Armagnac. The silk is pure finesse and that, to me, is a Cognac."
The comparison between these two historic spirit categories has long been a point of discussion for connoisseurs, and there are indeed similarities at a basic level: both are French, both are types of brandy and both must adhere to strict regulations. But, as Calabrese suggests, the taste and texture of the two are distinct, thanks to significant differences in terroir, history and production.
Another key difference between Cognac and Armagnac is scale – in terms of output, markets and fan base. While Cognac has found global fame and shifts 200 million bottles a year, led by a select few household names, Armagnac remains under the radar, with mostly small‐scale family châteaux collectively shifting 4m bottles a year.
But, according to Amanda Garnham, who manages PR at trade body the Bureau National Interprofessionnel de l'Armagnac (BNIA), sophisticated drinkers are being increasingly drawn to the category in their quest for products with "history, individuality and provenance in a world of highly industrialised spirits". She highlights a number of factors that make Armagnac distinguishable from Cognac and intriguing in its own right.
"There is more diversity in Armagnac than Cognac," she states. This is because under the Armagnac Appellation d'Origine Contrôlée (AOC), producers are able to use 10 grape varieties. Ugni Blanc, which is used for the vast majority of Cognac production, is among them and makes up 55% of Armagnac volumes. But distillers in Gascony, the home of Armagnac, also use a specialist hybrid grape called Baco, which makes up 35% of production, as well as smaller quantities of Folle Blanche and Colombard. A further six older varieties, including Meslier St François and Clairette de Gascogne, are also allowed.
ENORMOUS POSSIBILITIES
Armagnac has three regions: Bas Armagnac, Armagnac Ténarèze and Haut Armagnac, which houses only 1% of production. According to Garnham, since producers are free to work with different varieties of grapes in different regions, the "possibilities for diversity are enormous". What's more, she says, while Cognac operates as a "monoculture", the Armagnac region is "one of polyculture, with lots of biodiversity, where you see a landscape of vines, fields for grazing cattle, cereals, sunflowers, ducks and forests", which she stresses is "very important to the terroir of a land and the resulting expression of the land's wine".
Take a stroll through Gascony and it is unlikely you will stumble on any châteaux that are even close to the size of Rémy Martin or Hennessy. "Armagnac is made up of small family producers for the most part and there is no industry here in the region," says Garnham. "It is a small, handcrafted operation. We have 800 winegrowers, six co‐operatives and 40 négociants."
The distillation of Armagnac is also unlike any other spirit: 95% is distilled using a continuous Armagnac alambic still, and most producers distil to between 52% ABV and 62% ABV, allowing them to "retain more character and personality", says Hannah Lanfear, the BNIA's UK Armagnac educator. "Elsewhere, people cut away heads and tails but they [Armagnac producers] are not doing that; they manage imperfections from the distillates with time spent in barrel."
Phil Duffy, head of spirits at UK importer, distributor and retailer Amathus Drinks, has a new analogy: "A slightly pretentious way of looking at it is that Cognac is like classical music with a constructed symphony, whereas Armagnac is like a dirty jazz club. Both of these things are great – it just depends what you're after."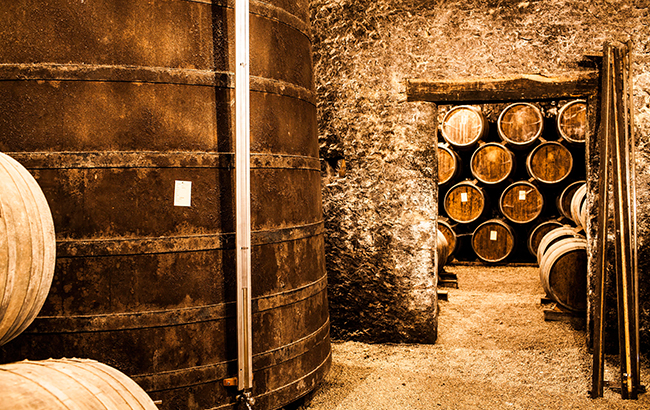 UNIQUE FLAVOUR PROFILE
It is this unique and sometimes challenging flavour profile that is enticing bartenders. In the same vein as other lesser‐known spirit categories such as mezcal and pisco, a number of high‐end bars are embracing Armagnac as a way to express their creative freedom and offer guests something different. Lanfear also highlights the relative affordability of Armagnac, which, thanks to its lesser demand compared with Scotch and Cognac, and its more unassuming packaging, gives spirits fans the chance to taste old liquid without breaking the bank.
"You can get impressions of real age in Armagnac, which in Scotch whisky would cost you a fortune," she says. "It's impossible to buy something over 20 years old at an affordable price in Scotch, and Cognac has all these Baccarat decanters – all that excludes it from being used in cocktails. Whereas with Armagnac you can get age at an affordable price."
These positive attributes mean Armagnac could be poised to "do what mezcal has done, but in its own way", adds Lanfear. "Similarly, it's a spirit that's got niche distillation practice, it's kind of for those 'in the know', and so much you can explore is from tiny producers."
Devoid of significant backing from big players (though Pernod Ricard is in the category with its Montesquiou brand), Armagnac houses are relying on a slow but steady strategy of consumer and trade education. The BNIA is working with a growing network of global educators, including Lanfear, and Garnham sees brands targeting established brown spirits markets such as the UK, the US, Russia and China.
Armagnac Chabot, for one, is placing its bet on global travel retail. "We believe that educational high‐profile promotions and tastings in travel retail locations is a great way to win over brown spirit drinkers," says Kathleen Gentzbourger, president of the brand, which has a "strong presence" in Asia and is seeking to "unlock new opportunities" in the Americas and Australia.
Gentzbourger adds: "Similar to the growth of single malts via whisky blends and mezcal via premium Tequila, we foresee Chabot Armagnac's heritage, exclusivity and artisanal quality being appreciated, elevated and brought to the forefront of what exacting consumers will value and demand in a spirit."
Armagnac's comparison with mezcal makes sense, but as Duffy observes, it similarly means any growth will be coming from a low base. He offers an admittedly pejorative but enlightening comparison: "We talk sometimes about the mezcal boom, but as my father, a teacher, was very fond of saying when they announced pay rises: '10% of fuck all is still fuck all.' That's the funny thing about percentages – if I sell four bottles of mezcal this year and eight bottles next year, I have a 100% increase. When I look at the mezcal numbers that's what I see, and I suspect that will be the case with Armagnac too. It has the potential to be an underground success, but it should be remembered that that's still small volumes."
Sales of Armagnac may never reach the heights of Cognac, but global domination doesn't appear to be the aim. As Garnham notes, with a dose of healthy competition: "I doubt Armagnac will ever be as well known as Cognac, but then I don't think it would want to be either. A question to ask would be, what is Cognac best known for? One of the great differences between Cognac and Armagnac is 150 years of marketing."