Woodford Reserve debuts Batch Proof Bourbon
Bourbon brand Woodford Reserve has extended its Master's Collection series with the launch of its 2020 Batch Proof bottling.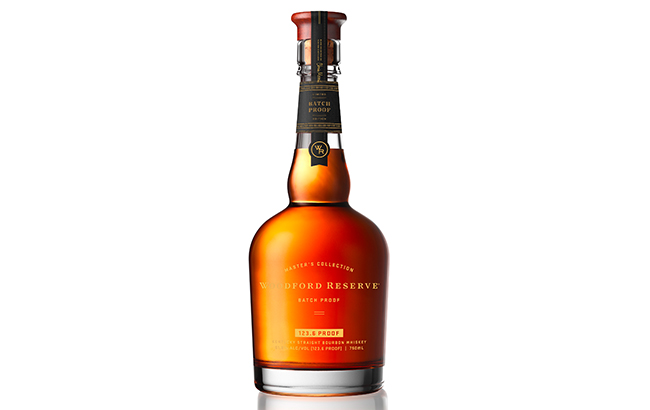 Woodford Reserve Batch Proof (61.8% ABV) is part of the annual Master's Collection series and follows the spring 2019 release of the "highly acclaimed" Batch Proof 123.3.
The limited edition expression celebrates the brand's batching process, which bottles the whiskey at its actual proof, straight from the barrel.
Batch Proof is created using the same grain bill and process as the flagship Woodford Reserve Bourbon.
It takes the Bourbon's trademark flavour of sweet vanilla and toasted oak "to a whole new level" by offering a whiskey "in its purest form".
"Most do not get to experience Woodford Reserve at such a high-proof presentation, so we are excited to have the opportunity to share this special Bourbon with connoisseurs," said master distiller Chris Morris. "The intensity and depth of flavour found in Woodford Reserve Batch Proof is truly remarkable."
On the nose, Batch Proof has "dried cranberry and raisin fruit spiced with sandalwood, clove, aged leather and a hint of spearmint", while the palate brings "rich raisin and brown sugar sweetness balanced with a spicy leather character atop a rich layer of oak, almond and cedar wood notes ".
Woodford Reserve Batch Proof is available in select US and global markets with an RRP of US$129.99 per 750ml bottle.
In October last year, Woodford Reserve added Chocolate Malted Rye Bourbon to its Master's Collection.