Tullamore Dew debuts Beauty of Blend ad in US
By Nicola Carruthers
Irish whiskey brand Tullamore Dew has launched a new advert in the US as part of its global campaign, The Beauty of Blend.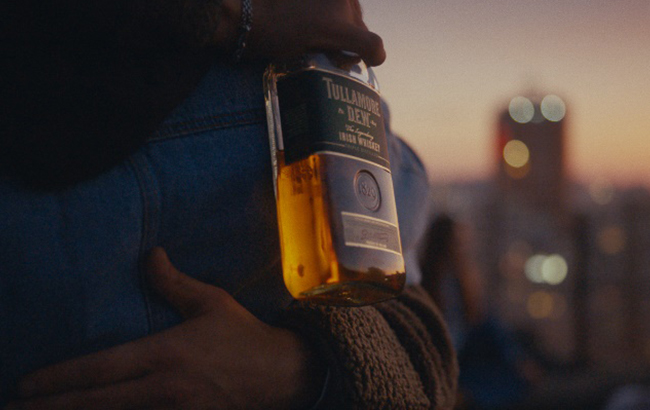 Brand owner William Grant & Sons launched The Beauty of Blend campaign in September 2017, which aims to "champion the transformative power of blend".
The new Beauty of Blend advert aims to praise the "virtues of blending, of breaking down barriers, of embracing and celebrating the beauty of us".
Directed by Valentin Petit through Paris-based production company Division, the campaign features 30- and 60-second videos on Youtube, streaming services, and on-demand platforms.
The campaign will include digital, social, and out-of-home advertising, including a multi-panel digital screen display in New York's Times Square.
The advert features voiceovers from up-and-coming MC artists and poets, who were asked to express their own version of the "power of blend".
Tullamore Dew partnered with UK-based spoken word artist Genesis Elijah, who narrated the piece, which depicts a single bottle of the Irish whiskey being passed between people in different places and cultures.
Global brand director Chin Ru Foo said: "Tullamore Dew is on a mission to encourage the world to blend. What is true of our whiskey – we are a blend of three types of different Irish whiskeys – we also believe is true of humanity.
"When we blend with other people and ideas, then we become richer as individuals and in turn the world becomes a wiser, richer and more open place".
William Grant & Sons has invested more than US$100 million in its Tullamore Dew distillery, which opened in 2014.
"Our ambitious vision is reflected in the major investments we've made in our brand home," Ru Foo added. "Our state-of-the-art distillery combined with our quality liquid and exciting campaign idea puts us in a great position for further growth. This is the start of an exciting year for the brand so watch this space."
To further push its Beauty of Blend message, Tullamore Dew will continue its O'Everyone initiative in the US ahead of St Patrick's Day next month (17 March), which follows the idea that "everyone can be Irish for the holiday".
Check out the new Beauty of Blend ad below.