Top five bars in… Stuttgart, Germany
By James Lawrence
The German city of Stuttgart – home of major auto manufacturers – might appear straight-laced on the surface, but underneath the quiet façade lies a hedonistic side, brimming with top-notch drinking destinations.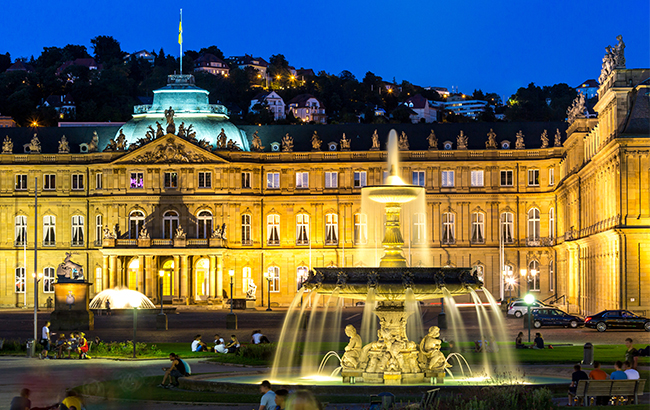 Stuttgart's 'quiet little town' veneer is highly deceptive: this modern German city hosts a large student population and several million tourists a year. True, Stuttgarters work hard – after all, this is the home of Porsche and Mercedes‐Benz – but most are just as passionate about letting their hair down in weinstuben (wine taverns), or a tree‐shaded biergärten (beer gardens).
Like any wealthy European city, Stuttgart plays to many tunes: bespoke mixology, upmarket hotel bars, clubs, live‐music venues and local, intransigent hangouts are all on offer. In the capital of Baden‐Württemberg, partying hard and 'harte arbeit' walk hand in hand, with no need to compromise. Diversity is all around you.
Yet what unites all Stuttgarters – be they students, suits or couples – is a love of beer. The city tunes into the zeitgeist with craft beer bars aplenty; traditional German pubs are scattered around in all areas, with a good concentration in the area of Steinstraße, near the market square. Sipping local brews in the Schloßgarten is obligatory in the summer, when Theodor‐Heuss‐Straße also heaves with revellers.
The concentration of clubs and bars is almost overwhelming, although more sophisticated options are thin on the ground. Nevertheless, Stuttgart has also raised the bar in the mixology department, with investors opening a growing number of imaginative and bold venues in recent years.
In addition to a well‐established jazz scene, Stuttgart now boasts an eclectic collection of cocktail bars, some appealing to well‐heeled couples, while others are a hipster's paradise. This city may appear terminally buttoned‐up, but so much for the stereotypes – the real Stuttgart is more vibrant and diverse than you've been told.
Click through the following pages to see our top bars in Stuttgart, Germany.
Fou Fou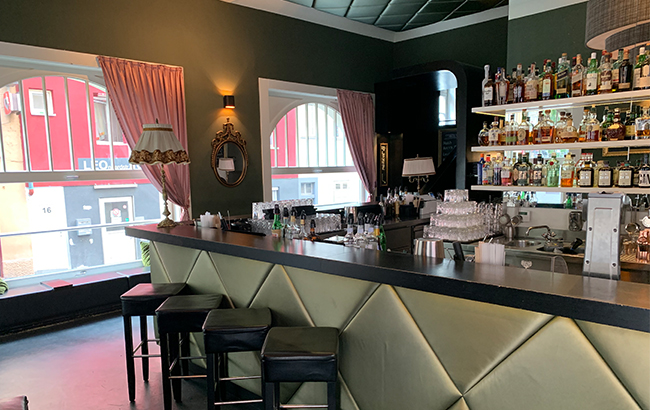 Leonhardstraße 13
If you can forgive Fou Fou's location – a stone's throw away from Stuttgart's red light district – then you'll discover a fantastic, intimate cocktail bar that offers the best selection of gin in the city.
Everyone from students to bankers has a soft spot for this local watering hole, which receives rave reviews for its Mai Tai.
Schwarz Weiß Bar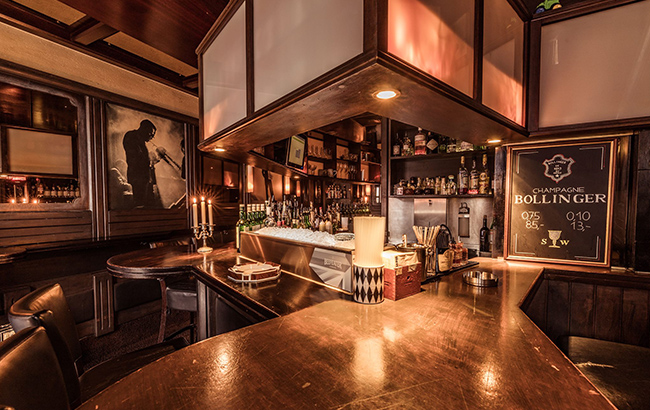 Wilhelmstraße 8A
Another of Stuttgart's upmarket venues, this slinky little cocktail bar boasts some of the best mixologists in the city. Barrel‐vaulted ceilings, stone walls and soft lighting sets the scene, as does the obligatory jazz soundtrack.
The list of cocktails is succinct and ever‐ changing, including serves such as: The Maker, with Bourbon, elderberry, Madeira, ginger, bergamot and bitters; and the Naschi‐ Affle, with gin, pear juice, lavender, honey and a dash of ginger.
Kraftpaule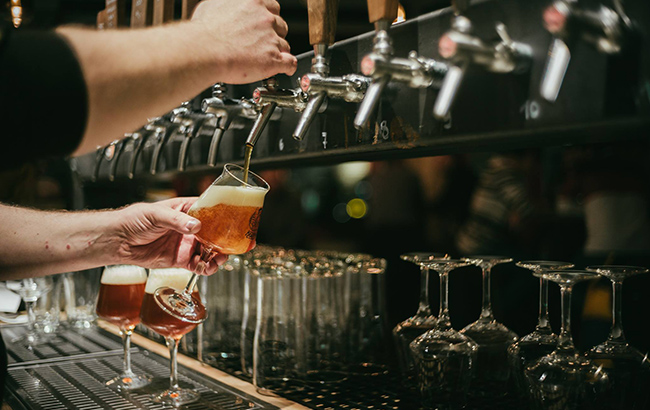 Neckarstraße 132
Competition is stiff, but for my money Kraftpaule is Stuttgart's best microbrewery and bar. The bartenders cannot be beaten on beer trivia and from IPAs and stouts to single‐hop brews and wheat beers, Kraftpaule caters to every contingent.
Biergarten im Schloßgarten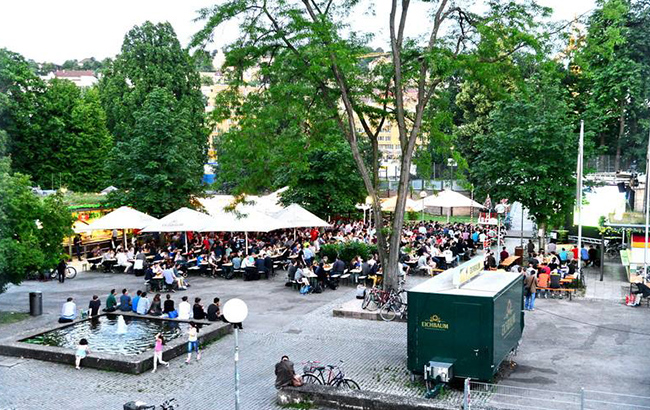 Am Schloßgarten 18
Touristy but obligatory; toast the summer with beer and pretzels at Stuttgart's best‐loved, 2,000‐seat beer garden in the green heart of the Schloßgarten. Regular live music on Sundays gets steins a‐swinging.
John Cranko Lounge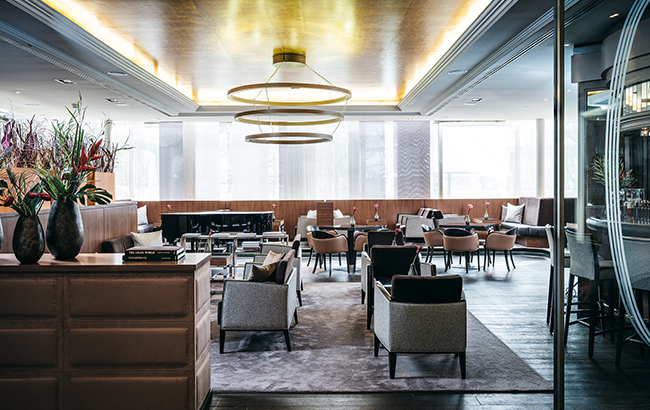 Schillerstraße 23, Althoff Hotel am Schloßgarten
There's more than a hint of chic about the John Cranko Lounge, situated in the pulsating heart of Stuttgart. It's certainly an eclectic space, straddling upmarket cocktail bar, after‐work drinks venue and a killer place to take afternoon tea.
With its clean lines, contemporary décor and luxurious furniture, it's an intimate spot for classic cocktails, German wines by the glass or more adventurous concoctions.