Kraken and Cooper Clarke launch poetry contest
Ahead of Valentine's Day tomorrow (14 February), Kraken rum has partnered with punk poet John Cooper Clarke to offer fans the chance to win "the blackest bottle of rum".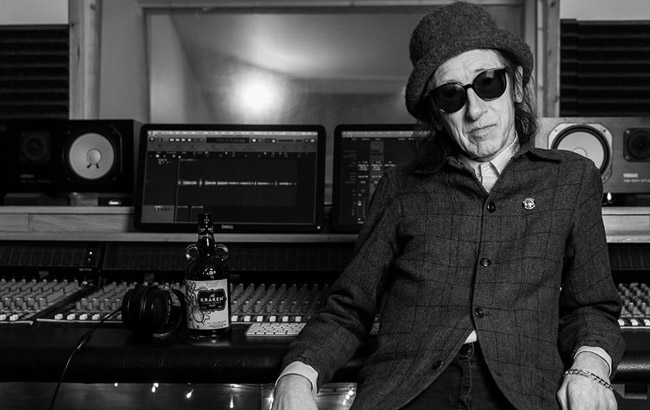 Kraken and the I Wanna Be Yours poet are encouraging UK rum fans to pen their own "lusty lyrics" to be in with a chance of winning a limited edition black bottle of Kraken rum.
The black spiced rum brand has created 100 darkened rum bottles, which will only be available to competition winners this Valentine's Day.
Clarke said: "The mighty pen, like the mighty Kraken, can have a huge impact on the heart. You can find love anywhere, from the depths of the sea to the person sat beside you on your commute to work. If you can't pluck up the courage to tell them how you feel in person or on one of the other 364 days of the year, then grab a pen, think of a line or two, and send it to us. It could change your life – just don't blame me if it doesn't work out."
To inspire its fans, Kraken commissioned Clarke to write a verse, titled Nine Line Valentine. To hear Clarke perform the poem, check out the video below.
To enter the competition, romantic rum fans should head to theleagueofdarkness.co.uk before the end of the day today (13 February). The prize black bottles will be delivered to the winners on The Kraken's milk floats tomorrow (14 February).
John Cooper Clarke performs Nine Line Valentine.