Distil and BHC invest £60,000 in joint venture
By Owen Bellwood
Red Leg Spiced Rum owner Distil has entered into a joint venture with The British Honey Company (BHC) to create a range of botanical spirits.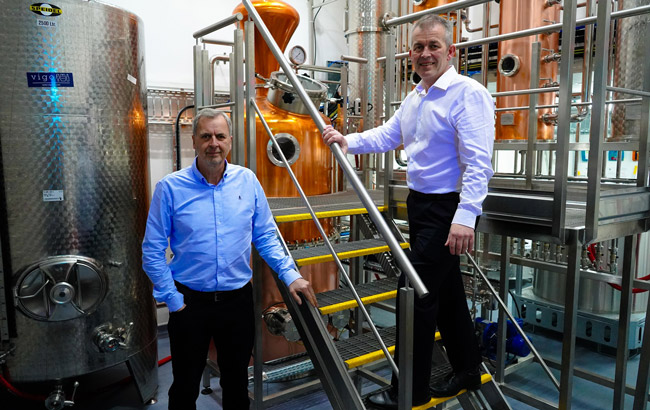 Following an investment of £30,000 (US$39,000) each from Distil and BHC, the two companies will jointly produce and market a new range of branded botanical spirits as they strive to capitalise on the "opportunity in accelerated innovation".
Through the collaboration, Distil and BHC will create new brands, liquids and formats. All intellectual property rights for any new products will be jointly owned by Distil and BHC and future revenues will be shared equally by both parties.
Michael Williams, BHC CEO, said: "I am very pleased to partner with Distil. The infused spirits market is an attractive growth area and offers an exciting opportunity for BHC. The team at Distil has strong, in-depth practical expertise and this agreement not only facilitates an accelerated innovation agenda and a nimble product development capability, but extends our reach globally.
"This new collaboration brings together complimentary capabilities which will benefit both companies and we look forward to communicating our progress in the coming months."
Distil said its collaboration with BHC will allow both parties to "leverage their complementary competencies" and will give Distil access to BHC's distillery and master distiller, Jamie Baggott, to "ramp up innovation" within its portfolio.
Don Goulding, executive chairman of Distil, said: "I am very pleased to partner with BHC to facilitate an accelerated innovation agenda and more nimble product development capability. The joint venture will facilitate the creation and marketing of exciting new products and will improve Distil's capability to develop and refresh its own brand portfolio."
Initial new brand development work under the joint venture will commence immediately and as a result Distil expects it will incur additional un-budgeted costs in the current financial year. Consequently, management expect full-year profit out-turn for the current financial year to be ahead of the prior year but marginally below current market expectations.
Last month, BHC acquired Dodd's Gin owner The London Distillery Company for an undisclosed sum.