Angel's Envy unveils Port cask-finished Bourbon
By Melita Kiely
Bacardi-owned Angel's Envy has launched a limited edition Port wine cask-finished Bourbon in the UK on-trade.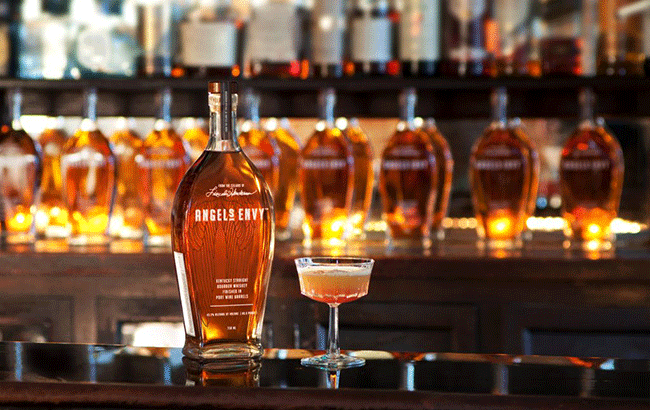 Angel's Envy Kentucky Straight Bourbon Whiskey Finished in Port Wine Barrels was blended in small batches of eight to 12 barrels at a time, and matured for up to six years.
The Bourbon was then finished in 60-gallon Port wine casks made from French oak.
Bottled at 43.3% ABV, it will be initially launched in on-trade venues across London, before being rolled out across the UK.
Wes Henderson, Angel's Envy co-founder and chief innovation officer, said: "When starting Angel's Envy, my father and I were deeply inspired by the world of Scotch and its rich history of secondary finishing.
"As we tasted our Bourbon, it became clear just how much the process enhances the whiskey with a subtle sweetness and complex flavours.
"By applying this familiar technique to our Bourbon, we've been able to create a product that has already gained popularity with fans in the UK, and we're looking forward to sharing it with an even wider audience this year."
The Bourbon is said to have aromas of vanilla, raisins, maple syrup and toasted nuts, leading to ripe fruit, toast and bitter chocolate on the palate.
Jay Needham, Angel's Envy marketing director, added: "In a market such as London, where the cocktail scene is rapidly growing and constantly evolving, complexity and nuance of flavour in spirits is more important than ever.
"As a finished, craft Kentucky straight Bourbon, Angel's Envy is an innovative product with a taste profile different from anything else on the market, and we're excited to share it with consumers in the UK and elsewhere outside the US."