Whisky at auction: Cask investment 'not for the faint‐hearted'
By Melita Kiely
Buying spirits to flip on the secondary market is an age-old practice. But as closing prices for collections at auction reach millions of pounds, The Spirits Business asks if collecting has evolved from a hobby into a safe-haven asset.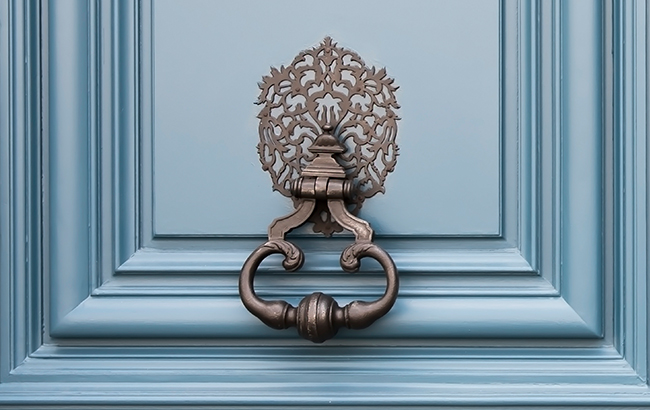 *This feature was originally published in the October 2019 issue of The Spirits Business
Just when you think whisky auction prices couldn't possibly climb any higher, along came the "ultimate whisky collection". Comprising 467 bottles and nine casks, the "most valuable collection of whisky ever to be offered at auction" was expected to fetch a cool £4 million (US$4.8m) when it went under the hammer at Sotheby's in London in October 2019.
What made this sale unique is that each bottle in the collection – half of which were Macallan Scotch whiskies worth a combined estimated value of more than £2.2m – was collected by a sole individual.
Leading the sale was The Macallan 1926 60 Years Old from cask #263, which was expected to sell for between £350,000‐£450,000. Other notable brands and bottlings include Balvenie 50‐year‐old 1937, Glenfiddich 50‐year‐old (first and second releases), Glenfiddich 64‐year‐old 1937, a 50‐year‐old Springbank, the number‐one bottle of Bowmore 54‐year‐old (of which only 12 were released) – and that's before we even touch upon the Samaroli bottles, Macallan Red Ribbons and Black Bowmores.
*Since the publication of this piece, the Ultimate Whisky Collection fetched £7.6m/US$9.8m in total. A bottle of The Macallan 1926 60-year-old whisky from cask #263 also set a new world record after it was sold for £1.5m (US$1.9m) during the auction. 
COLLECTOR IS A TRUE FAN
"The 'ultimate whisky collection' comprises what is undoubtedly the most comprehensive catalogue of whisky ever to be offered by a single owner in a single auction," said Jonny Fowle, Sotheby's spirits specialist, at its unveiling. "While collecting whisky can appeal to different people in different ways, it is clear that this collector is a true fan of the liquid in the bottles as well as the bottles themselves. Ultimately, it is the enjoyment and appreciation of whisky that has made this collection what it is."
It is also more evidence that demand for old, rare whiskies at auction is growing. In September 2019, a report from analyst Rare Whisky 101 (RW101) showed the value of collectable single malt Scotch whisky bottles sold in the UK hit a record high of £25.8m in the six months to the end of June 2019 – an increase of 58% on the same period the year before. Volumes were also up by 43.9% during the first half of the year, reaching 71,544 bottles.
"Over the past five years we've seen far more interest in high‐value bottles," says Andy Simpson, co‐founder of RW101. "These days, the real competition at auction is for ultra‐rare, high‐value bottles: Black Bowmores, Gold Bowmores, old vintages, things like that, which are more challenging to get hold of. We're seeing less resistance and fewer glass ceilings for higher‐priced bottles."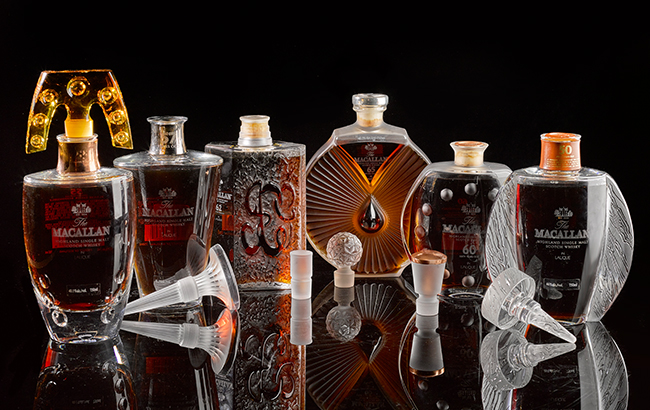 Those glass ceilings are certainly shattering. In November 2018, The Macallan set a new world record for the most expensive whisky sold at auction after a bottle of 1926 Macallan, hand‐painted by Irish artist Michael Dillon, fetched £1.2m. The one‐of‐a‐kind single malt became the first bottle of whisky to surpass a sale price of £1m, and was hailed as a "landmark moment" for the whisky market.
"It frankly staggered me," says Simpson, talking about the sale. "Until about three years ago, we had never seen whisky sell at auction in the UK for more than £100,000. The Macallan now accounts for 37% of the auction market in the UK from a pound perspective – so for every £100 sold at auction, £37 will be from The Macallan."
However, the Apex 1000 index, which records the best‐performing 1,000 bottles of rare whisky in the UK, saw its first half‐year loss during the first six months of the year, dropping by 0.26%. Compared with the 9.91% increase during the same timeframe last year, it's a stark change of circumstance. Simpson attributed the slight decline to an oversupply of whisky during this period, causing auction houses to reach "saturation point".
It's not just Scotch, either – Japanese whisky is in great demand at auction. In August, Bonhams set a new auction record for a Japanese whisky collection after Hanyu Ichiro's Full Card Series sold for HK$7.19m (US$917,000), smashing its forecast sale of between HK$4.5m‐HK$6m. The range features 54 bottles, each representing a playing card. Each whisky was taken from a single cask dating from 1985 to 2014.
GRAVITAS OF AGE STATEMENTS
It is clear, however, that age statements still carry a "lot of gravitas", as Simpson puts it, because, logically, the older the whisky, the rarer it is likely to be. "Aged liquid is rare, so therefore value scarcity applies and prices tend to go up," he explains. "Fifty‐year‐old is incredibly rare. Forty‐five trumps 40, 40 trumps 35, and so on. Age matters massively."
However, it takes more than aged liquid to create demand for high‐end spirits. The Macallan, which is one of the most desirable high‐value brands on the market, attributes part of its success and luxury persona to its partnerships with other brands.
"The Macallan has always been a prestigious and sought‐after whisky, which is testament to craftsmanship and investment in the brand," notes George Kirk, head of private client at The Macallan. "Association with brands such as Lalique and The Roca Brothers puts the whisky on a footing with some of the most sought‐after and respected names in the world, not just the industry."
With apparent growing interest in whisky at auction, it does make the retail arena trickier to navigate – and one need only compare today's retail prices for a bottle of Scotch, for example, with prices 10 or 20 years ago to see the stark increase. Back then, £60 or £70 was a fair amount to spend on a bottle of whisky, whereas prices today can frequently tip into triple figures or more without raising many eyebrows.
"We recommend a retail price for our whiskies at the price point we feel best reflects the countless hours that have gone into producing them, including the skill and expertise of the people who work at our distillery in Speyside," Kirk adds. "We continue to assess how we can best release products to increasingly focus on those consumers with a genuine passion for the brand and appreciation for The Macallan whisky itself."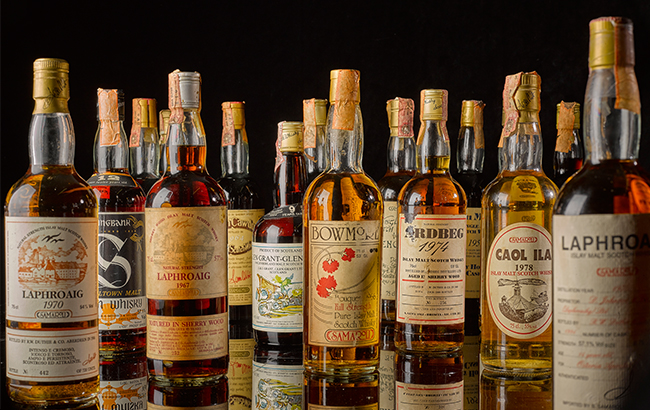 INVESTMENT ITEMS
With prices rising ever higher at auction, whisky seems to be viewed more frequently as an asset class. "Consumers are definitely buying whisky as investment items," confirms Simpson.
Martin Green, whisky specialist at auctioneer Bonhams in Edinburgh, Scotland, says that while the auction house doesn't offer investment advice, the buying and selling of high‐value whiskies for profit is a long‐term project. "Most of our customers are not buying to resell immediately," he explains. "Our customers tend to be people who are buying into the luxury market more for collecting and drinking. The people who tend to make the most money tend to buy things speculatively, and in a lot of cases it's not really driven by making money; they're looking at buying just because they're interested in whisky in general."
Some serious whisky enthusiasts are looking to take their investments to the next level and are pumping their cash into acquiring whisky casks. Last month, Simon Aron partnered with numerous whisky experts to launch Cask Trade, a platform for trading whisky casks. And in June, Edinburgh‐based whisky‐technology company Uisge Tech unveiled Caskshare, allowing consumers to reserve 'shares' from casks, and eventually to have single cask bottles sent to them once the whisky has fully matured. Could whisky cask investment be the next big asset class?
"It is viable," says Simpson, but he has reservations. "It's a little next level, so we're seeing people who collect bottles start to collect casks. There are a lot more cask‐based companies kicking around these days, and I see that increasing. But we always try to explain that there are horrendous risks with casks."
He says that unlike bottles, "with casks, like people, at some point they all die". He cites porous staves, a leak, ABV falling below the legal requirement, and over‐maturation making the liquid "pretty bad to drink" as just some of the main risks involved with cask investment.
"Buy a 30‐year‐old bottle of Laphroaig and unless you drop or drink it, it will always stay the same," explains Simpson. "Keep it on the shelf and if the closure is good, that bottle will outlast you and I quite happily.
"There are huge, huge risks with casks. Sometimes as a cask ages, if a hoop rusts, it pops a pin, it can go from being watertight to drip, drip, drip; these things do happen. Cask investment is not for the faint‐hearted. Gains can be significant, but losses can be 100%. Bottles are less risky."
POSITIVE IMPACT
Ultimately the gamble rests with the investor. But with the state of global affairs at the moment – namely Brexit and US trade wars – are political issues having an impact on high‐end buying and selling? Yes, says Simpson, but in a positive way.
"When Brexit came, it devalued [the pound] by 20% overnight. We were the busiest we'd ever been," he adds. "We sell very high‐end cask whisky. People, certainly in China and Hong Kong, which is a huge market, are hanging fire because the trade war is affecting their buying decisions.
"But even though some people are holding off, demand for high‐end whisky is still very, very strong."