Top 10 spirits marketing moves in January
By Owen Bellwood
A number of brands unveiled marketing activations during Dry January, including no- and low-ABV 'spirits' Seedlip and Atopia, while Talisker revealed the winners of its Atlantic Challenge.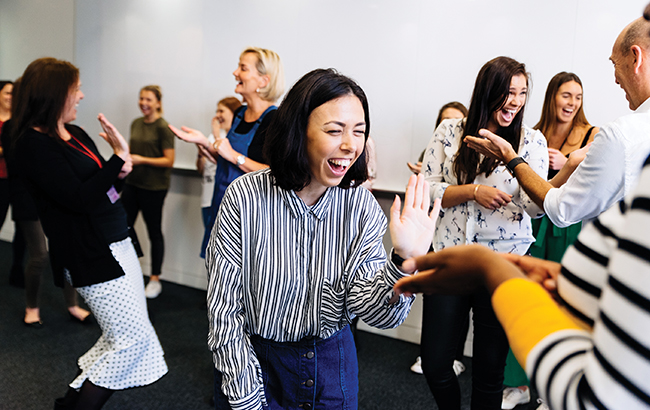 The start of 2020 was a busy period for spirits brands with Diageo, William Grant & Sons and Zamora Company launching new marketing initiatives.
With drinkers lowering their intake for Dry January, it was no surprise that health and wellbeing dominated activations and campaigns from spirits producers.
Non-alcoholic 'spirit' Seedlip launched its first marketing campaign, while low-ABV brand Atopia hosted a series of tasting activities and laughter sessions.
Meanwhile, Reyka Vodka created a running club for London bartenders and Diageo launched its This Round, No Round campaign, which it hopes will change attitudes to alcohol among football fans.
Over the following pages, we name our pick of the top marketing initiatives launched in January 2020. 
Atopia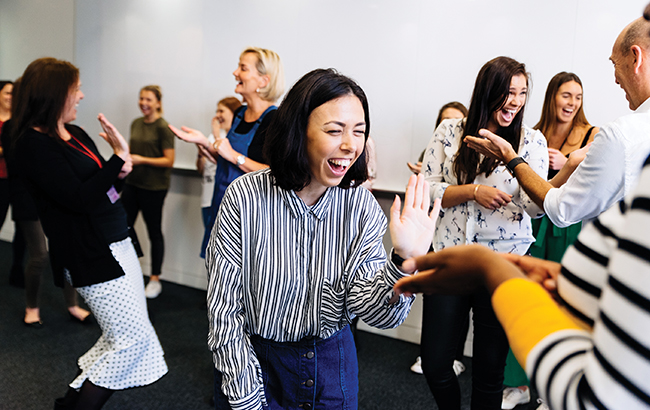 Low-alcohol 'spirit' brand Atopia hosted a series of tasting activities and laughter sessions in January. The William Grant & Sons‐owned brand took over Benk + Bo in Shoreditch, London, to run laughter sessions and hosted a stand at the Mindful Drinking Festival, where it offered workshops and tasting opportunities.
The low‐ABV brand also rolled out a sampling bike across London, which served Atopia and tonics in Shoreditch and Spitalfields.
To top it off, Atopia hosted 'perfect serve' sampling activations and end‐aisle displays at 100 Sainsbury's stores in the UK.
Diageo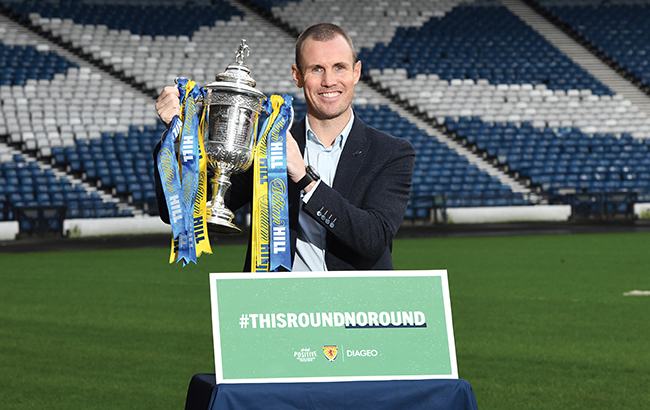 Diageo launched its This Round, No Round campaign, which it hopes will change attitudes to alcohol among football fans.
The campaign, which was launched by ambassador, footballer Kenny Miller at Glasgow's Hampden Park, will be rolled out across social and digital channels. It will also see activations at Scottish Cup games for the remainder of the season.
Miller said: "I'm delighted to be an ambassador for this campaign, and I look forward to supporting the Scottish Football Association and Diageo in their efforts to change alcohol culture in football for the better."
Diageo is also aiming to reach a wider audience and transform how people in Scotland think about alcohol. As part of this, Diageo is encouraging drinkers to test their alcohol knowledge by taking the Drink IQ Quiz at diageo.com/en/drinkiqquiz.
Seedlip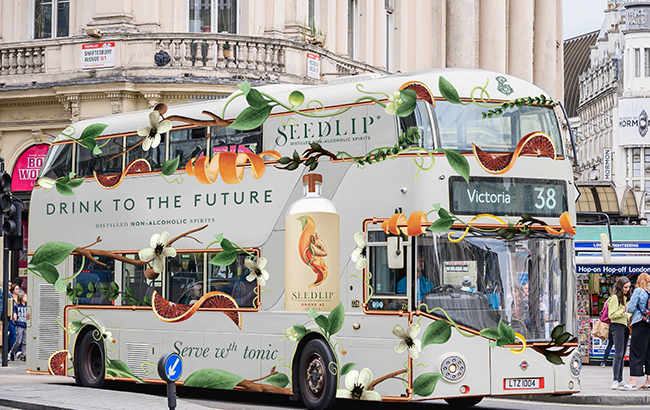 Non-alcoholic 'spirit' brand Seedlip has unveiled its first advertising campaign, called Drink to the Future. Created by London advertising agency And Rising, the initiative launched on 13 January in the UK capital and Manchester across rail, London Underground, buses, billboards and digital platforms.
The campaign features the line 'drink to the future', which sits above the Seedlip bottle, along with ingredients that are used to create the range. The push seeks to encourage customers to look at their habits and occasions, and taps into "what the future means for the consumer".
Emma Wykes, Seedlip chief operating officer, said: "We hope that with this creative we will inspire both new and existing Seedlip consumers."
Licor 43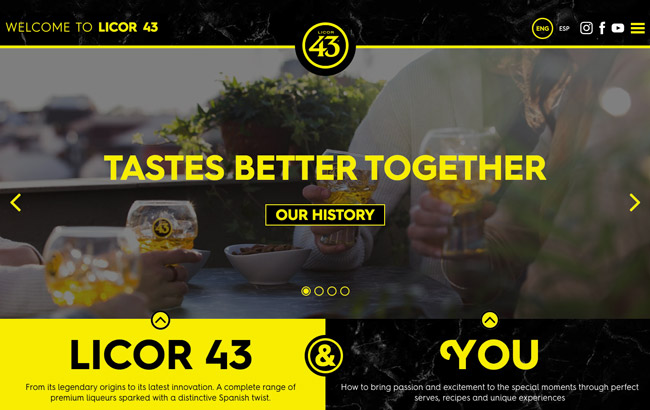 Zamora Company has launched a new website for Licor 43 to provide brand information and inspiration to consumers and the trade.
Focusing on the liqueur brand's Tastes Better Together campaign, licor43.com has been rebranded to bring together Licor 43's heritage, provenance and signature cocktail serves.
Julian Fernandez, global marketing and innovation director of spirits at Zamora Company, said: "We are an on‐trend liqueur with a long, strong heritage that has always been a fusion of natural ingredients, and this is central to all our communications."
The new website also details Licor 43's "long‐standing" relationship with coffee, and features a blog, plus social media integration, which will provide live updates from various activations.
Silk Road Distillers
London-based Silk Road Distillers gave UK drinkers the chance to try its Spiced Rum for free in January. Drinkers across the UK could request a free 50ml sample bottle of Silk Road Spiced Rum as the brand targeted "a new generation of rum drinkers".
George Agate, founder of Silk Road Distillers, said: "2020 is going to be all about rum and we can't wait to be a part of it. We know once someone tries [Silk Road Spiced Rum] it will be their go‐to drink for the year."
Silk Road Spiced Rum first came to market last October. Bottled at 42% ABV, it is available to purchase online via the company's website, priced at £35 (US$45) per 500ml bottle.
Glenfiddich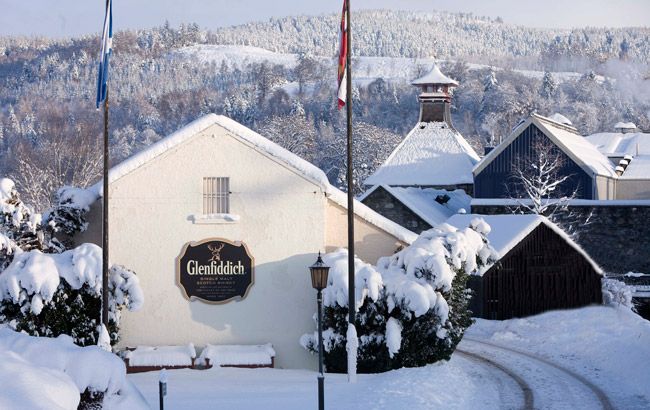 Glenfiddich celebrated 15 years of support for the Canadian art community by offering one artist the chance to win a three‐month residency at its distillery in Dufftown, Scotland.
The chosen artist will receive three months of income, travel costs, all‐inclusive accommodation, materials and the opportunity to collaborate with globally celebrated artists.
"The Glenfiddich Artist in Residency programme is dedicated to supporting and showcasing the extraordinary talent of Canadian artists on a global scale," said Rupy Singh, senior national brand manager for Glenfiddich in Canada. "We are delighted to continue our support of the Canadian art community for the 15th year."
Talisker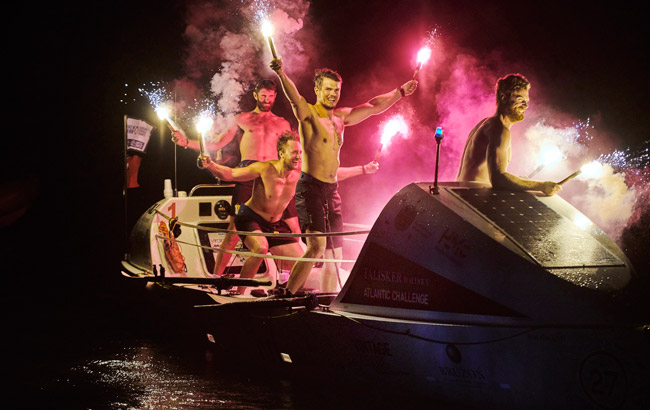 A British team of four rowers was crowned the winner of this year's Talisker Whisky Atlantic Challenge after travelling 3,000 miles across the Atlantic Ocean in 32 days, 12 hours and 35 minutes.
Fortitude IV, which comprised Ollie Palmer, Tom Foley, Hugh Gillum and Max Breet, rowed from La Gomera, in the Canary Islands, to English Harbour, Antigua, where they crossed the finish line on 13 January.
Palmer said: "It feels amazing – words won't be able to sum up how we feel, what we've just gone through and then seeing friends and family just now.
"The memories we have out there will last a lifetime. With all that time on the ocean, you definitely realise what is important to you."
Canaïma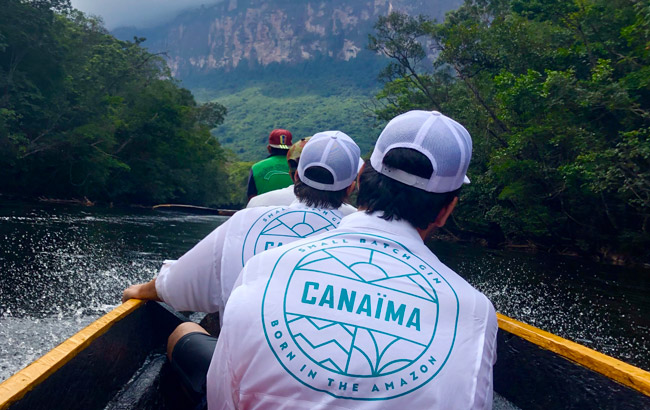 Diplomático Rum producer Destilerias Unidas will donate 10% of the sales from its Canaïma Gin to support local foundations in the Amazon.
To produce its gin, Canaïma has partnered with indigenous people experienced in harvesting Amazonian botanicals in an environmentally respectful way. Canaïma Gin will also support the Tierra Viva initiative to create sustainable jobs for local people.
Canaïma is also working with Saving the Amazon, which uses technology and mobile applications to combat the destruction of the rainforest, and plant trees.
Edouard Beaslay, Canaïma's global marketing director, said: "Our intention has not only been to bring to the world an exceptional gin but also to contribute to the wellbeing of local communities through our collaboration with the Tierra Viva Foundation and Saving the Amazon."
Elephant Gin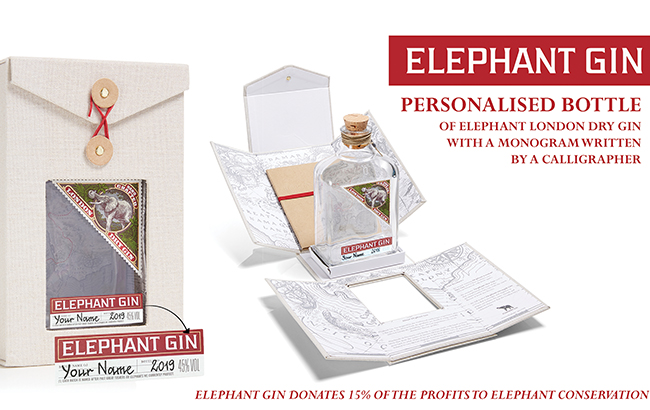 African-inspired Elephant Gin is offering fans the chance to purchase personalised bottles. The gin maker, which produces Elephant Strength Gin, Sloe Gin and an aged expression, now offers drinkers the chance to order bottles with bespoke messages, cocktail booklets and linen‐lined gift boxes.
The bottles will be custom‐made and adorned with hand‐written labels, which will then be embossed with a crest, sealed with natural cork and devoted to a particular elephant whose name will also be handwritten on each label.
The brand will donate 15% of bottle profits to African elephant‐conservation projects, all of which are listed on Elephant Gin's website.
Reyka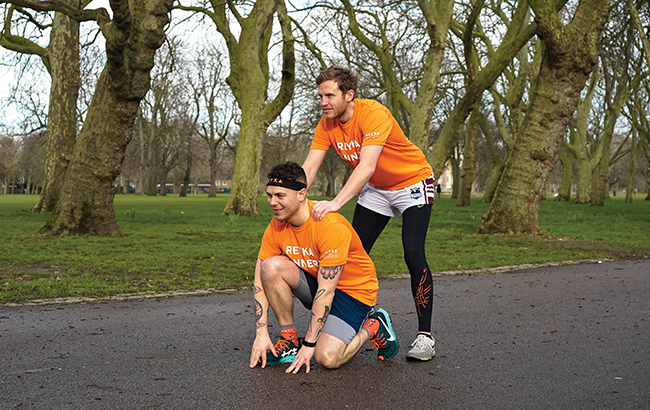 Reyka Vodka brand ambassador Fabiano Latham has created a running club for London bartenders – and participating runners could earn a spot in next year's Reykjavik Marathon in Iceland.
The Reyka Runners group aims to promote the use of nature and adventure in order to build confidence and boost creativity among the on‐trade. The group will host weekly 5km and 10km running meetings in Victoria Park, London.
Every fourth Monday will see the group travel to another location in the capital, such as Greenwich Park in the south or Hampstead Heath in the north.
Participating bartenders will have the chance to win items of bespoke running gear as they reach running milestones.
The two runners that complete the furthest distance by the end of 2020 will be taken on an all‐expenses‐paid trip to run the Reykjavik Marathon in 2021.