Top 10 spirits marketing moves in December
By Owen Bellwood
Some of the biggest marketing initiatives from the end of 2019 included a multi-million-pound Edinburgh Gin campaign, Talisker's Atlantic rowing challenge and Jose Cuervo's agave-based straws.
December 2019 saw a number of brands up their game when it comes to marketing including Black Cow Vodka, which launched its first advertising campaign, and Edinburgh Gin's multi-million-pound campaign.
Producers also highlighted their commitment to sustainability and conservation with Jose Cuervo Tequila creating a biodegradable drinking straw, while Elephant Gin continued to support elephant conservation projects and charities.
Drinks giant Diageo sought to match consumers with their ideal single malt whisky using artificial intelligence and partnered with singer Kimberley Walsh on a festive push for its Gordon's gin brand.
Over the following pages, we name our pick of the top marketing initiatives launched in December 2019.
Black Cow Vodka
English vodka brand Black Cow launched its first advertising campaign in December – a £400,000 (US$526,000) initiative highlighting the brand's "playful" nature.
Displaying the strapline 'So wrong it's right', Black Cow launched the campaign around Waterloo, London, with 16 static roadside placements featuring billboards in various sizes.
Through the campaign, digital adverts were also displayed at Westfield London, Westfield Stratford, High Street Kensington, Canary Wharf and Gypsy Corner. The digital push aimed to generate 11 million impressions.
Bulleit Bourbon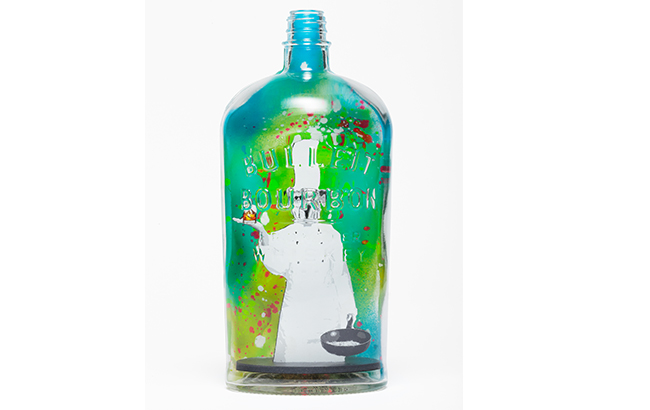 Bourbon brand Bulleit partnered with south Florida‐based artists Elidea and Jason Skeldon to create its Art in a Bottle Collection for Miami Art Week.
The series featured 12 original artworks and two "complementary" canvases. The 12 works of art saw the pair create images and designs using bottles of Bulleit Bourbon.
Unveiled at the Red Dot Miami and Spectrum Miami art fairs in Wynwood, the 12 artworks are available through Saatchi Art for RRP US$1,264 per bottle.
Gordon's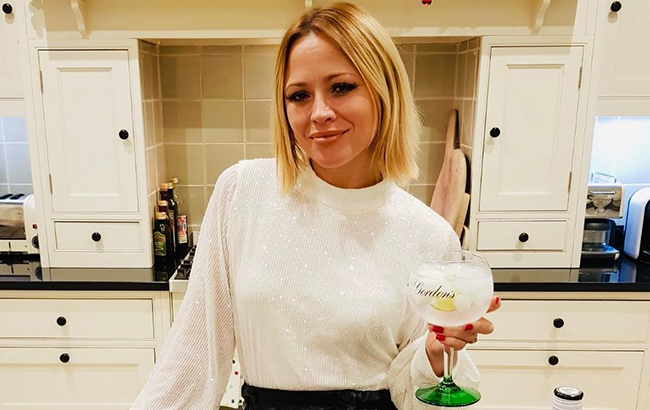 Diageo-owned Gordon's gin teamed up with former Girls Aloud singer Kimberley Walsh to launch a festive social media competition last month.
The brand ran the contest on Walsh's Instagram page, offering consumers the chance to win help with their Christmas chores.
The winners of the competition received support from Gordon's Ho Ho Hosting service on a number of festive tasks, such as decorating or gift‐wrapping, while a bartender made a range of Christmas cocktails for the winner and three friends.
According to 4Media's Gordon's Christmas survey, 40 % of UK consumers would like help with their festive tasks.
Dixie Vodka
American motor racing series Nascar has signed a multi‐year partnership with US vodka brand Dixie.
Under the agreement, the Charleston‐made brand has been named the 'official vodka of Nascar', and will sponsor the Nascar Cup Series race at Homestead‐Miami Speedway next season, commemorating the track's 25th anniversary.
Matti Christian Anttila, founder of Dixie Vodka, said: "This partnership allows us to speak directly to that amazing fan base, introducing them to the best of the flavours of the south, and the heart and soul we put into every single bottle of Dixie Vodka."
The brand will also sponsor the Daytona International Speedway and Richmond Raceway.
The Gin Guild
Industry body The Gin Guild has partnered with non‐ profit organisation the Solvents Industry Association to create a guide about the safe handling of gin and other ethanol‐based liquids.
The guide was created in light of the increased numbers of "new and often comparatively inexperienced distillers" and 'gin schools' – particularly those using micro‐pot stills, some with open flames.
Gin Guild director Nicholas Cook said: "Distillers need to be aware of the dangers of using ethanol and of the need to ensure, regardless of the size of their operations, that they operate on the basis that this is an industrial issue."
The poster can be downloaded from The Gin Guild website at theginguild.com/news/playing‐with‐fire.
Talisker
Scotch whisky brand Talisker marked the start of the 2019 Atlantic rowing challenge with a gathering of explorers and ocean enthusiasts.
The Talisker Whisky Atlantic Challenge involves more than 100 rowers travelling 3,000 miles from the Canary Islands to Antigua.
The latest race will involve the biggest fleet in the competition's history, as well as the highest number of female participants to ever compete.
Talisker hosted a gathering at the starting line ahead of the race, including British adventurer James Aiken, actor Matt Smith and endurance athlete Ross Edgley.
During the pre‐race celebration, Talisker created a remote island wilderness experience for competitors and guests to learn more about the ocean, and sample Talisker cocktails. Rowers are expected to cross the finishing line this month.
Edinburgh Gin
Ian Macleod Distillers has launched a multi‐million‐pound campaign for Edinburgh Gin – including the brand's first TV advert – called Filled with Wonder.
Described as the brand's "biggest ever brand campaign", the TV spot made its debut in Edinburgh when it was projected against the city's Dome bar.
The advert takes viewers on a flavour journey that highlights Edinburgh Gin's point of difference and the range of flavoured expressions it offers.
As well as the TV advert, created by Bright Signals and produced by Glassworks, the campaign includes out‐of‐home advertising, taking cues from the TV spot.
Jose Cuervo
Tequila brand Jose Cuervo has created a biodegradable drinking straw using upcycled agave fibres as part of its Agave Project.
The Agave Project is Jose Cuervo's commitment to supporting the land and people of Tequila and Mexico.
As part of the project, Jose Cuervo will roll out "millions" of agave‐based straws across bars, restaurants and Jose Cuervo events throughout the US and Mexico in 2020, as it strives to cut down on plastic straw use.
The straws were created in partnership with scientists at Bio Solutions Mexico and the production team at Mexico‐based Penka.
Diageo
Diageo has launched a digital experience that uses artificial intelligence (AI) to analyse consumers' flavour preferences and match them with their ideal single malt whisky.
The What's Your Whisky? experience asks users 11 questions to understand what flavours they like. Questions range from 'how often do you eat bananas?' to 'how do you feel about chillies?'.
The programme then uses AI technology and machine learning to assess the user's enjoyment of a range of sweet, fruity, spicy and smoky flavours found in single malt whiskies.
The data is used to create the consumer's personal 'flavour print', which is used to recommend a single malt with a flavour profile that suits their tastes.
The What's Your Whisky? experience is available in Great Britain, Germany, Austria, Switzerland, Spain, Greece, Belgium, Denmark and the Netherlands.
Elephant Gin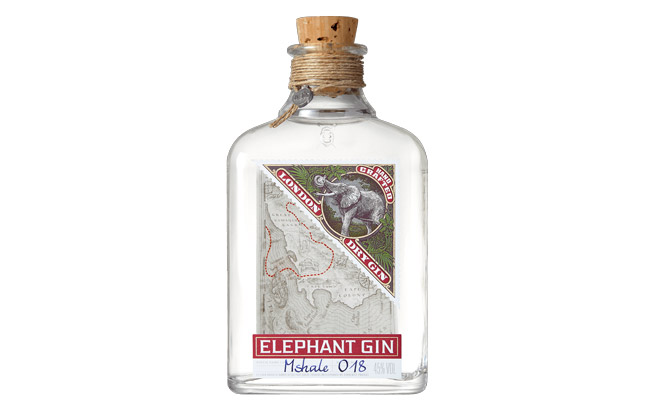 Since its launch in 2013, Africa‐inspired brand Elephant Gin has raised more than €500,000 (US$557,000) to support elephant conservation projects and charities.
Elephant Gin, which produces its London Dry Gin, Sloe Gin and Elephant Strength Gin, donates 15% of its profits to relocating threatened elephants, which supports the care of orphaned elephants, pays for anti‐poaching rangers, and helps to run a wildlife education centre.
As well as preserving its namesake animal, Elephant Gin has also worked to support the people of Kenya. The brand worked with local beaders to decorate bottles of Elephant Sloe Gin, and sought to create other employment opportunities in "high unemployment areas".
Elephant Gin has also taken steps to reduce its environmental impact. The brand's bottles are plastic‐free and made using recyclable glass with a natural cork stopper.