The week in pictures
By Owen Bellwood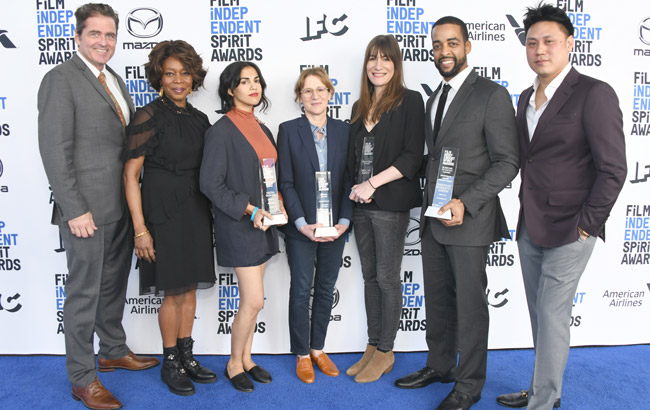 At the annual Film Independent Spirit Awards Nominee Brunch, director and producer Rashaad Ernesto Green was awarded this year's title of Someone to Watch.
The Bulleit Bourbon-sponsored award, which recognises up-and-coming talent in the world of cinema, was this year awarded to Green, who has directed TV shows such as The Vampire Diaries, Supernatural and Luke Cage.
Green, who will soon release his second feature film Premature, was recognised at the ceremony in West Hollywood, which was hosted by the president of Film Independent, Josh Welsh, and A Series of Unfortunate Events actress Alfre Woodard.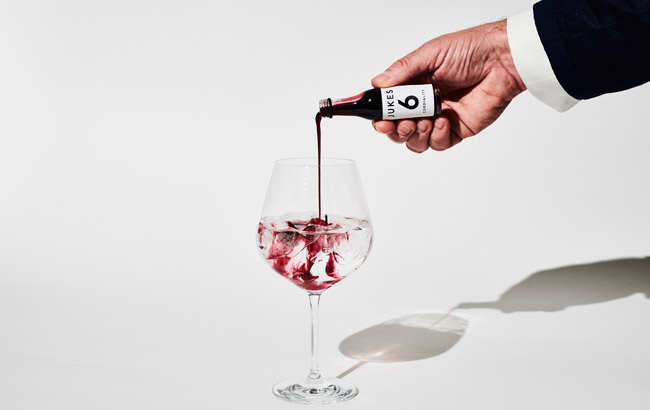 London's M Restaurants is supporting drinkers taking part in Dry January with a new range of alcohol-free options.
M Restaurants has partnered up with wine writer Matthew Jukes to launch his Cordiality brand in its venues. Available in different flavours, Cordiality can be mixed with still, sparkling or tonic water to create a flavourful alcohol alternative.
Jukes said: "I have never found a sophisticated, non-alcoholic, adult drink that is genuinely satisfying, so I decided to make my own. I'm delighted to be launching at the highly innovative Raw, M Victoria Street."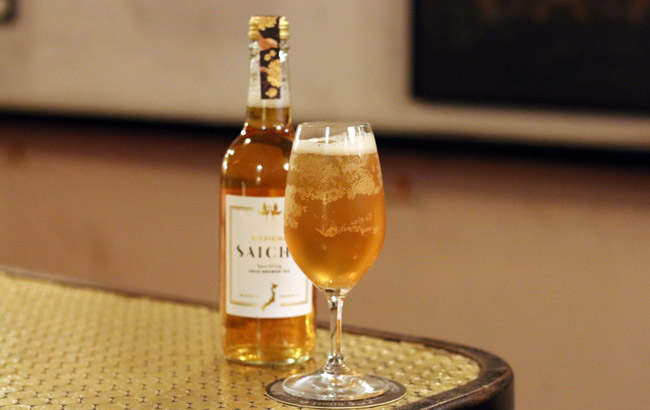 Also marking Dry January this year is London cocktail bar Coupette, which has partnered with sparkling tea brand Saicho.
Coupette head bartender Andrei Marcu has created the Tea Light Spritz, which combines Saicho Hojicha Sparkling Tea with Roasted Barley Cordial and winter leaves.
The serve will be available throughout January, alongside the bar's current menu of craft-inspired cocktails.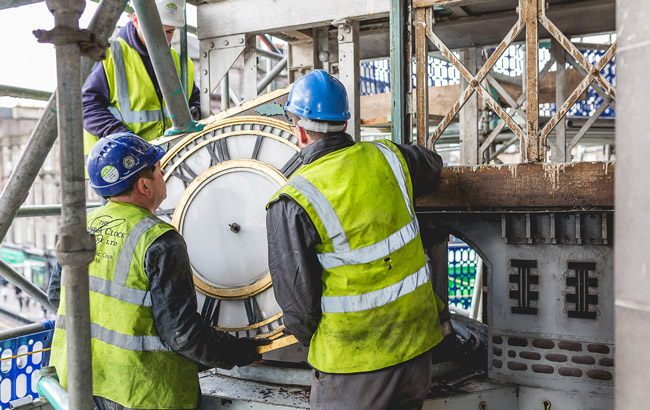 As part of the works to open a Johnnie Walker visitor experience in Edinburgh, Diageo has begun restoration works on the cantilever clock on the corner of Princes Street and Hope Street.
The clock has been dormant over recent years, but it will now be brought back to life as part of investment in the Johnnie Walker Princes Street visitor experience.
Mark Crangel, the clockmaker from Cumbria Clock Company who is overseeing the restoration, said: "It's great to be working on this clock because it is such a well-known landmark in Edinburgh. It's not worked for a while now and with a lot of moving parts, so it will be a demanding job but it will be incredibly satisfying to see the clock working again as it did when it was first installed 60 years ago."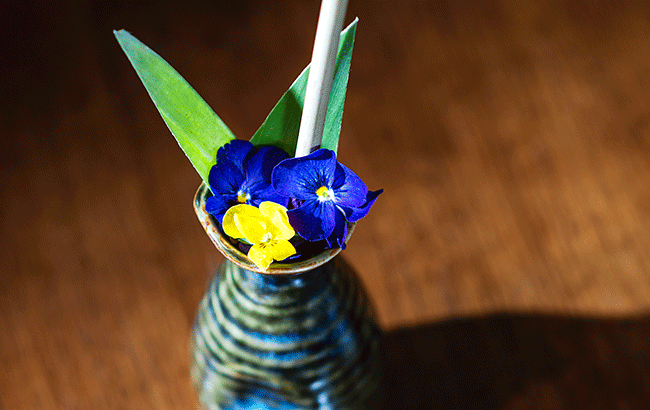 Edinburgh cocktail bar Bramble this week unveiled details of its new menu, the first complete menu overhaul in the venue's 13-year history.
The new menu has drawn inspiration from around the world, including the Philippines, with purple yams used to make a coconut syrup in a nod to bar manager Michael Lynch's heritage.
Other Asian influences on the menu include the use of lemongrass and galangal in the Flower cocktail (pictured above). The drink is a mix of Porters Tropical Old Tom gin, lemongrass vermouth, galangal syrup, lemon juice, a dash of OJ bitters and absinthe.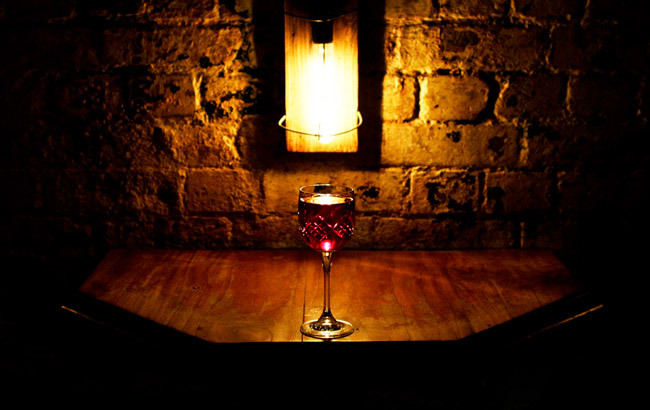 Also unveiling a new drinks list this week was London's Discount Suit Company, which will mark its sixth anniversary with the launch of a new menu.
The Spitalfields basement bar, which opened in 2014, has created eight new cocktails for its latest menu, which also features three 'returning favourites'.
The new menu includes cocktails such as Whipping Boy, which is made with Ocho Blanco Tequila, Lillet Rosé, citrus, olive brine and agave, and Cockney Touch, which combines Dewar's 12-year-old whisky, fino Sherry, citrus, bitter grapefruit syrup and club soda.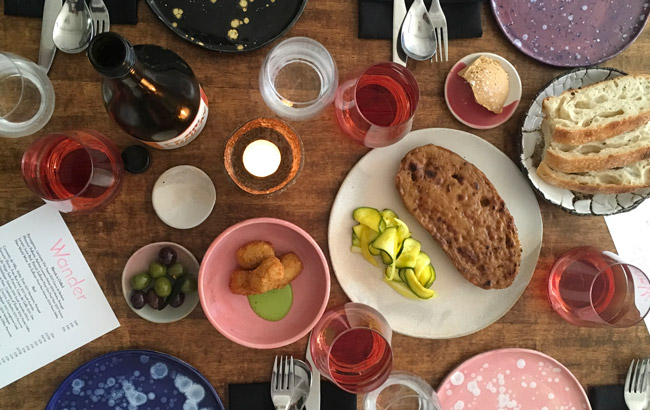 London restaurant Wander has launched a crowdfunding campaign to help raise money to support people in Australia suffering as a result of wildfires raging across the country.
The restaurant, owned by Australian Alexis Noble, is hoping to support Aussies through donations, a charity raffle and special week-long Australia Day menu.
Wander has created a Crowdfunder page for the Adelaide Hills Wine Region Fire Appeal. The page includes details of a fundraising raffle, which offers prizes such as a £100 (US$131) voucher for Levan; copies of Lodestars Anthology, a magazine founded by Australian Liz Schaffer; plates from La La Land, an Australian homeware brand; and a meal and wine flight for two at Wander.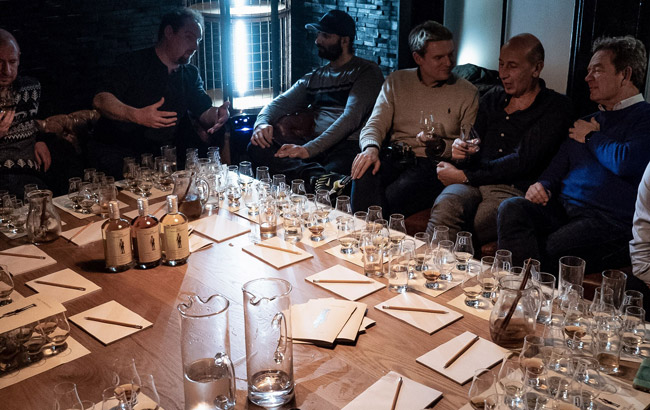 Independent whisky bottler The Whisky Baron recently took over the Dram House at Milroy's of Spitalfields to host an exclusive Scotch whisky tasting.
The Whisky Baron invited Scotch fans from across London to sample six special whiskies, including a Bourbon barrel-aged Fettercairn 2008 and a Sherry butt-aged Glenrothes Scotch.
After the tasting, The Whisky Baron unveiled its latest ad campaign, which features a short series of videos based on the tagline "Taking You There".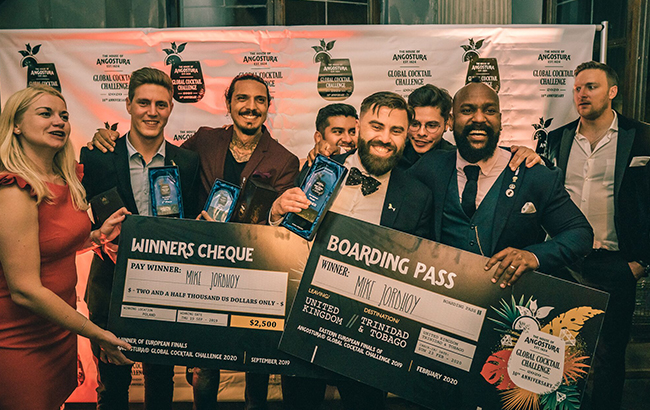 Rum and bitters producer Angostura has named finalists in this year's Global Cocktail Challenge, which will take place in Trinidad and Tobago next month.
Shana Rajahram (Trinidad and Tobago), Marv Cunningham (The Bahamas), Chad Lawrence (Canada), Gustavo Costa (Brazil), Mike Jordhoy (France), Rohan Massie (Australia), Simon Dacey (UK), Vasile Dorofeev (Dubai) and Agung Satria (Vietnam) will all take part in the final, which will challenge them to mix two drinks in seven minutes.
Competitors will entertain judges with their knowledge of cocktails, the category and Angostura, and will also face a 'rigorous' interview. The winner will receive the title of Angostura Global Cocktail Challenge Champion 2020, a cash prize of US$10,000 and a two-year contract as a global brand ambassador for the Angostura range.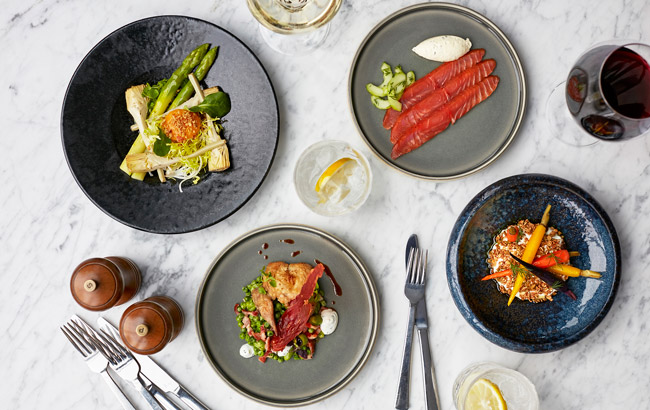 London restaurant and bar Searcys at The Gherkin has launched a new 'wellness' menu of drinks and small plates.
Drinks on the bar's menu have been developed alongside Global Brands-owned mixer company Franklin & Sons, which will also take over the panoramic top floor Iris Bar through the winter months, where it will host a Flavour Discovery pop-up.
Franklin & Sons has created a menu of Dry January-inspired cocktails with alcohol-free brands Seedlip and Everleaf. Searcys will also host experiential activities that will see guests led through four different flavour profiles as they assemble their perfect serve.