Moffat distillery plans get green light
Dark Sky Spirits has been granted planning permission to build its whisky distillery in the Scottish town of Moffat.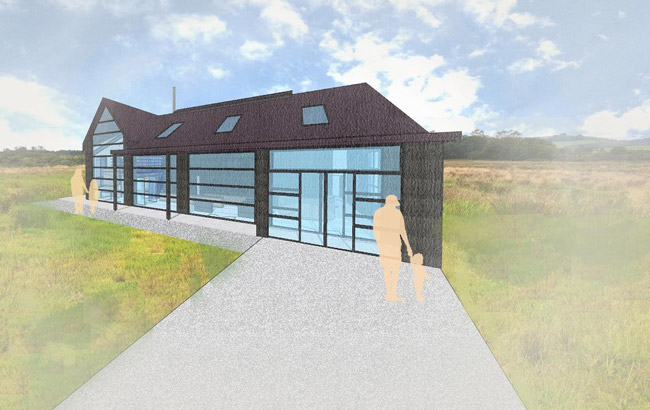 Designed by Dunbartonshire-based Organic Architects, plans for the proposed distillery were approved by the Dumfries and Galloway Council on 27 January.
At the Moffat site, Dark Sky Spirits plans to construct a distillery and visitor centre, which is expected to entice up to 9,000 visitors in its first year.
The distillery, which is yet to be named, will also house a retail unit and tasting rooms and will offer parking for 22 vehicles.
Nick Bullard, founder and managing director of Dark Sky Spirits, said: "Even though it's small, this distillery will make a big difference to our town and our region. It will attract visitors, bring new jobs and boost retail and hospitality trade. It will broaden and deepen Moffat's attractiveness to whisky lovers around the world.
"This is a huge moment, not only for Moffat but also for our whole region. Now that our plans are approved – and with SOSEP's [South of Scotland Economic Partnership] valuable help – we can add another attraction to Moffat. It's one more reason to see Dumfries and Galloway as a destination in its own right. We're incredibly grateful to our tireless local team and our supportive and encouraging community."
Earlier this year, the Scottish firm received £320,000 (US$415,000) in funding to build its whisky distillery in Moffat.
The investment will be used to construct the distillery and a bonded warehouse, which will help reduce bottling and transportation costs, and begin blending.
Construction on the site will start later in 2020, with distillation set to commence in 2021.
The proposed site, off Old Carlisle Road in Moffat, will allow Dark Sky Spirits to produce 60,000 litres of pure alcohol in its first year.
The Scottish firm currently produces and bottles its flagship malt whisky, The Moffat, off-site.
Dark Sky Spirits' distillery will use traditional methods to craft single malt whisky in small batches, using wooden washbacks and worm tub condensers to create a medium-bodied Scotch with notes of biscuit and citrus.
David Mundell, MP Dumfriesshire, Clydesdale and Tweeddale, said: "I'm always pleased to see new businesses setting up and providing employment opportunities. As a resident of Moffat myself, I've watched the progress of Dark Sky Spirits and their plans with interest. The whisky industry is already important in my constituency and to Scotland as a whole. I'm sure Dark Sky will prove an asset to the town, widening the visitor offering further."