Licor 43 Orochata goes vegan with new recipe
Spanish drinks firm Zamora Company has updated the recipe for its horchata-inspired Licor 43 liqueur, which is now 100% vegetable-based and free from dairy.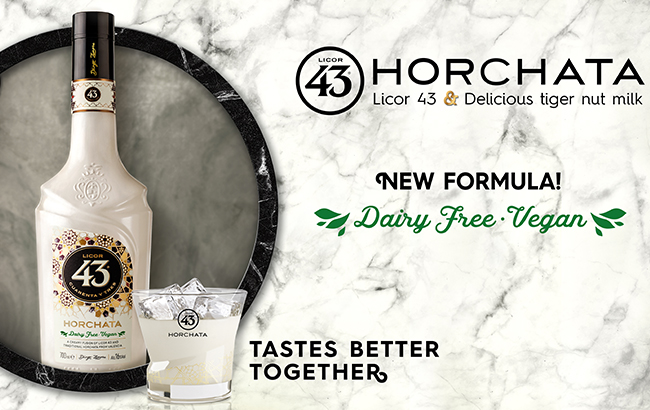 Zamora Group launched vegetable-based liqueur Licor 43 Orochata in 2016, based on the traditional horchata drink from Valencia in Spain.
The expression has now been replaced and renamed Horchata, which is a fusion of the original Licor 43 with the Spanish tiger nut and cinnamon-flavoured horchata drink.
Licor 43 Horchata (16% ABV) is now 100% vegetable-based and free of any lactose and milk proteins.
The new label promotes the expression's dairy-free and vegan credentials, as well as its horchata inspiration.
Licor 43 Horchata will gradually replace the previous liquid in all markets where it is already present, but also in new markets such as the US.
Julian Fernandez, global marketing and innovation director for spirits at Zamora Company, said: "Innovation has long lain at the heart of Licor 43, and with Licor 43 Horchata we wanted a delicious product in the cream liqueur category that also meets the growing consumer demand for lighter and non-dairy alternatives.
"Our philosophy is to offer to an increasingly demanding consumer exciting liquids and experiences to enjoy with family and friends during their after-meal moments."
Licor 43 Horchata has been priced at RRP £18 (US$23) per 700ml.
It follows a similar move by Diageo-owned Baileys in 2017, which removed beeswax from its gluten-free and dairy-free Almande liqueur recipe to grant it "certified vegan" status in the US.