Coalition warns USPS alcohol delivery 'not safe'
By Owen Bellwood
A coalition of trade bodies has written to Congress in opposition of a bill that allows the United States Postal Service to ship alcoholic drinks as it is "not safe or responsible".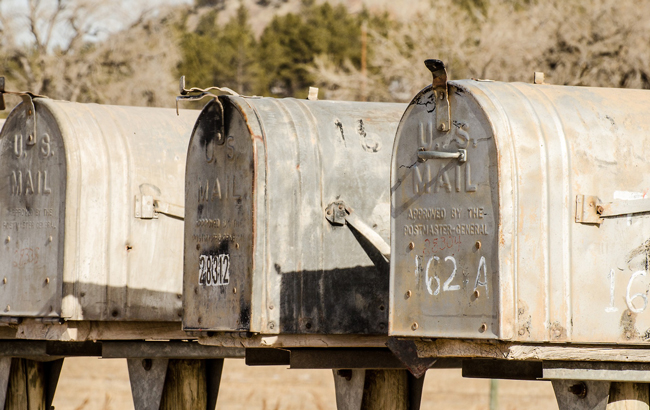 The letter is in opposition to elements of the United States Postal Service Shipping Equity Act, and has been signed by the Wine and Spirits Wholesalers of America (WSWA), American Beverage Licensees (ABL), American Distilled Spirits Alliance (ADSA) and National Beer Wholesalers Association (NBWA).
Introduced by representative Jackie Speier, the bill aims to address the current financial needs of the US Postal Service (USPS). However, the coalition of trade bodies warned that if the proposed legislation passes, lawmakers will be 'potentially substituting one budgetary shortfall for another'.
Michelle Korsmo, WSWA president and CEO, said: "Proposed legislation to allow the US Postal Service to handle beverage alcohol is simply not a safe or responsible solution to answer the current significant needs of the USPS.
"Allowing the USPS to ship beverage alcohol would compromise the work of policy makers across America who work hard to control underage access to alcohol and keep moderate levels of consumption part of safe and healthy communities.
"Current regulations strike a good balance and have provided more than 85 years of effective state-based alcohol regulation and efficient taxation."
According to the proposed legislation, the USPS would be permitted to mail alcoholic beverages in accordance with the delivery requirements otherwise applicable to a private courier.
Under the regulations, the USPS would have to ensure any alcoholic drinks were delivered to an authorised agent or an addressee at least 21 years of age. The postal service must also prohibit the resale of such alcoholic beverages for a commercial purpose, and must ensure any mailing of alcoholic drinks is not in violation of any other laws or regulations.
In its letter opposing the new measures, the coalition said: "The current system of alcohol regulation ensures the effective and reliable collection of state and local sales and excise taxes.
"The alcohol industry collectively contributes over US$20 billion in annual tax revenue to state and local governments via sales and excise taxes on beverage alcohol.
"Past legislation has failed to explicitly address these important tax concerns and risks creating a dynamic where out-of-state retailers and sellers might forego or neglect the remittance of these taxes, thereby creating holes in state and local government budgets that would go unfilled."