Nightcap H1 sales reach £15.5m
UK-based bar operator Nightcap has reported net sales of £15.5 million (US$21.09m) for the first half of its 2022 fiscal year.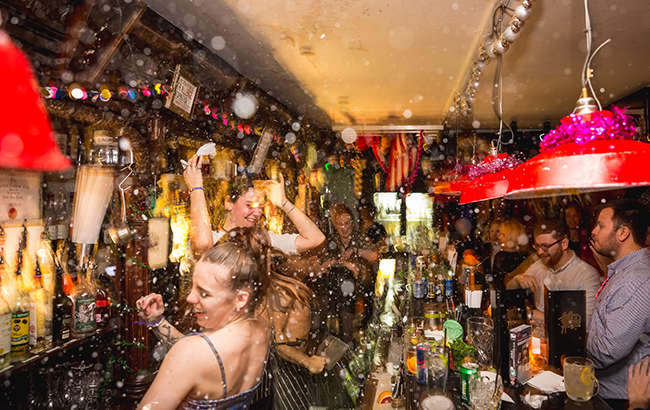 In the six months to 26 December 2021, drinks-led investment group Nightcap saw net sales increase by 46.2% compared with the same period in 2019.
Nightcap CEO and former Dragons' Den star Sarah Willingham commented: "We are delighted to celebrate our first birthday by announcing such a successful H1 of 2022. Despite the government's plan B guidelines during the important Christmas trading time, we saw group net sales increase of 46.2% on a like for like basis for the 26 weeks ending 26 December 2021 – which is fantastic."
Nightcap will mark its first year of trading on 13 January, having received its IPO on the same date last year. Nightcap said it has already doubled its share price in the first 12 months of trading.
After the group was founded, its immediate floatation provided a cash injection for the group to acquire The London Cocktail Club in December 2020, The Adventure Bar Group in May last year, and Latin American-inspired bar group Barrio Familia the following November.
Willingham added: "Nightcap was born out of an observation and belief that consumers would continue to enjoy premium drinks-led bars post the pandemic. Since re-opening we have seen unprecedented demand across our sector, even during times with restricted trade.
"By floating Nightcap we were able to use our knowledge and experience in public markets and hospitality, with much-needed cash injections from investors to acquire and invest in popular groups of bars, which have taken on substantial debt since the start of Covid-19."
This year, accelerated growth is expected for Nightcap with plans in place for an additional 25 sites across the UK.
The investment group was founded by Willingham and Michael Toxvaerd in 2020, and now boasts a portfolio of 27 bars. It recently signed cocktail and wine bar Tonight Josephine in Cardiff, Wales, to focus on 'female-led' socialising.
"Whilst Michael and I started the Nightcap journey, this success represents a monumental effort from the entire team who we are grateful and excited to work alongside," Willingham explained.
"With our current healthy bank balance and ambitious growth strategy, I am very excited about what 2022 – and beyond – holds for Nightcap, our teams and not least our supportive investors."
Last year, Nightcap also named a new managing director, Dawn Donohoe, to drive the growth of London Cocktail Club.