Top 10 award-winning liqueurs
Step up your at-home cocktail-making game with these 10 outstanding liqueurs from our blind-tasting competition.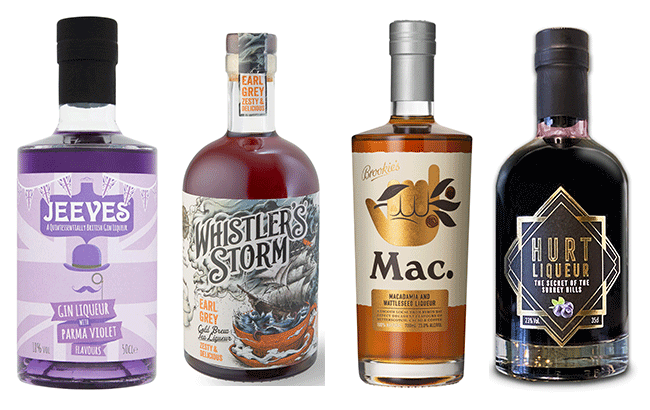 If you love shaking up cocktails at home, you understand just how transformative the right liqueur can be when crafting a mixed drink.
A good liqueur brings texture, sweetness and even acidity to a cocktail – and some of the best are just as delicious when sipped on their own. To determine which bottlings are worth adding to your collection, we hosted The Liqueur Masters 2021 blind-tasting competition, gathering a panel of experts at the Novotel London Bridge hotel.
Our panel of judges featured Sara Jane Eichler, co‐founder and events organiser at Negroni Club UK; Chris Tanner, bar manager at Milroy's of Soho; Dimple Athavia, founder of All Things Drinks; Nicola Thomson, director of Practical Matters; drinks consultant Ivan Dixon; Nicola Carruthers, deputy editor of The Spirits Business; Tobias Gorn, co‐founder and senior partner at the International Drinks Specialists; David T Smith, spirits writer, consultant and co‐founder of the Craft Distilling Expo; Matt Chambers, co‐founder of the Whisky for Everyone blog; Bernadette Pamplin, freelance spirits writer and founder of the Under the Ginfluence blog; and Melita Kiely, editor of The Spirits Business and chair of the tasting.
From tea-flavoured tipples to decadent chocolate cream liqueurs, here are 10 Master-medal-winning bottlings from the competition.
---
Whistler's Storm Earl Grey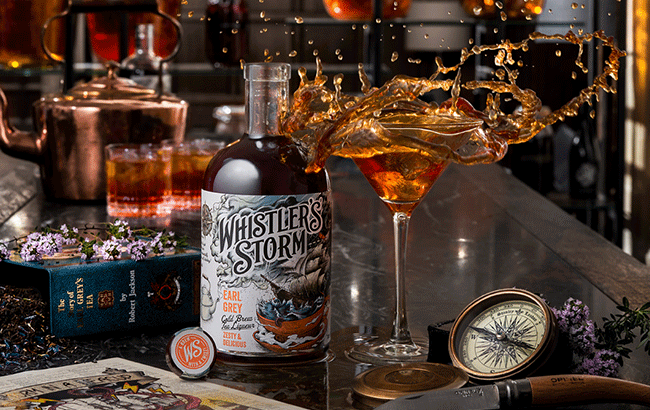 Price: £24.95 (US$33.49)
Fancy a tea party in booze form? Then Whistler's Storm is the liqueur for you. The Birmingham-based brand's Earl Grey flavour was a standout in our blind tasting, securing the highest award of the day – Taste Master – and earning major praise from our judges.
The liqueur is made with loose leaf tea leaves that are cold brewed over an extended period of time, a method that's meant to produce a smoother flavour than your typical hot-brewed cuppa. Sip it straight over ice, mix it with Prosecco and bitter lemon for an aromatic Spritz or get creative by using it in the icing of a lemon drizzle cake.
---
Koskenkorva Lemon

Price: €11.90 (US$15.91)
If you're in the market for an excellent lemon liqueur, look no further than this bottling from Anora Group's Koskenkorva brand. According to our judges, the Master medal winner boasts "well-balanced acidity" and "a great big hit of lemon on the nose".
Meanwhile, the palate delivers "a combination of cooked and fresh lemon on the palate, some slight salinity and a slight pithy bitterness".
The liqueur is made from a vodka base and real lemons – serve it on its own as a digestif or mix it in a Spritz or a Sour.
---
Hurt Liqueur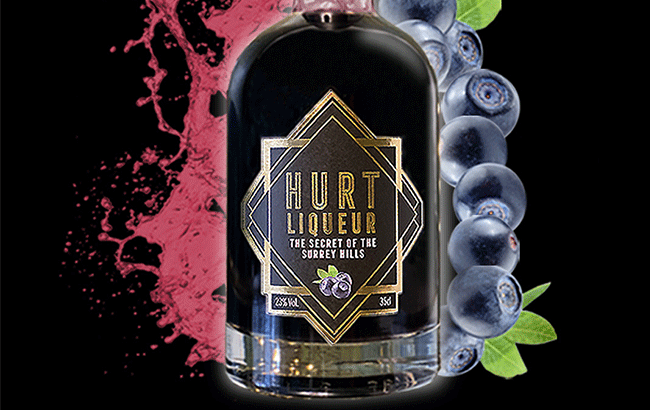 Price: £24 (US$32.21)
This lush liqueur stars the hurtberry, a berry found in England's Surrey Hills that is also known as the whortleberry, huckleberry, hurtleberry and trackleberry. The liquid is made without additional sweeteners, artificial flavourings and colourings – that inky dark hue is all its own.
Our judges loved Hurt's "rich and fruity nose", which delivered notes of "bramble jam and stewed berries", and its "sweet and luscious" palate. It's excellent served in cocktails with sparkling wine, gin and more, but we're particularly intrigued by the brand's suggestion to pour a shot over vanilla ice cream for a luxurious after-dinner treat.
---
Holunderblütenlikör

Price: €13.90 (US$15.91)
Though you may consider elderflower a delicate flavour, our judges were impressed with the depth and complexity of this elderflower liqueur from German producer Maennerhobby Brennerei. The liquid stood out from its botanical competitors thanks to its "fiery kick of spices and elderflower on the nose". One judge commented: "It was deep and complex with a lovely floral start, great ripe citrus and zesty elements balancing the big and powerful but still with elegant sweetness."
---
Koskenkorva Minttu

Price: £16.50 (US$22.14)
Anora Group's Koskenkorva brand delivered another winner in the form of Minttu, a refreshing mint liqueur that was praised for its peppery quality and "lovely mouthfeel". One judge said: "It had bright mint notes on the nose; a really full and round spirit. I think the overall balance, especially the tingle at the end and how that works with the alcohol level, is very well executed."
Minttu can, of course, be sipped straight or taken as a shot, but we suggest adding it to your favourite hot chocolate recipe, to give the drink an intense kick of mint.
---
Covert Fig Leaf Liqueur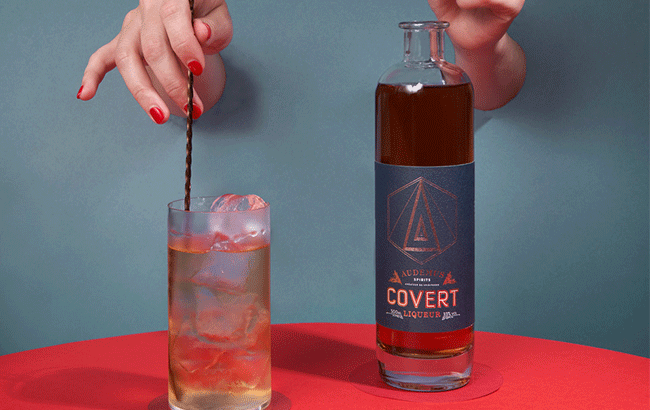 Price: £33.50 (US$44.96)
Some of the best things in life are the simplest, as showcased through Audemus Spirits' Covert Fig Leaf Liqueur. This bottling is made with just three ingredients – fig leaves, Cognac and honey – but delivers an abundance of flavours.
One judge found "rich fruit fig notes, with some bisongrass notes and a dry slightly bitter finish", while another declared the liqueur "delicious and juicy on the palate with plenty of green fig leaf on a warm day", with hints of honey and white chocolate.
---
Mac by Brookie's
Price: £35.95 (US$48.25)
Mac is crafted by Cape Byron Distillery in Australia, which produces Brookie's Gin and also has a whisky on the way. This liqueur gets its distinctive nutty flavour from roasted macadamia nuts and wattleseeds, the seeds of the acacia plant. Our panel highlighted the liquid's "rich and fruity" profile, with "cocoa‐dusted macadamia on the nose" and notes of soft sweet caramel, hazelnuts and creamy vanilla". We think it would make an excellent addition to your next Espresso Martini.
---
Nixta

Price: £29.99 (US$40.25)
This liqueur from Mexican producer Casa Lumbre is made using cacahuazintle corn, an ancestral variety often used to make foods such as pozole and cornbread. The corn undergoes a process called nixtamalisation, a traditional Mesoamerican cooking technique that brings out its flavours and allows it to be used in dishes like tortillas and tamales. The result? A lovely and unusual liqueur boasting "young corn whisky aromas" and a "vegetal palate" with notes of barbecued corn. Salud!
---
Jeeves Parma Violet Gin Liqueur

Price: £10 (US$13.42)
Jeeves Parma Violet Gin Liqueur is just the thing for fans of big floral flavours. The fragrant expression was compared to a bouquet of flowers during judging, and our panel found notes of orris root and liquorice in its complex profile, "with a fizz of sweets at the end". Pair it with tonic for an eye-catchingly purple tipple.
---
Chocolate & Clementine Cream Liqueur

Price: £6.99 (US$9.38)
The festive season is upon us, which means the search for the ultimate cream liqueur is on. Aldi's Chocolate & Clementine proved itself a strong contender for the title in our tasting, with our judges calling it the perfect Christmas drink. Its "rich and indulgent" flavours and clementine aromas earned top marks and drew enthusiastic comparisons to that stocking-filler classic, Terry's Chocolate Orange (no 'whack and unwrap' necessary here!).