Supply chain: delays 'accelerated' sustainability
Kinks in the supply chain have created something of an eco-revolution among spirits producers struggling to get hold of certain materials.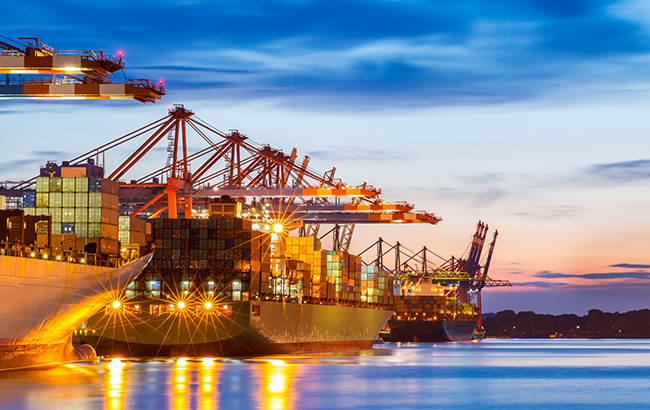 Sustainability in the drinks industry has ramped up in the past few years: Diageo has pledged to reach zero net carbon emissions by 2030, more carbon-neutral distilleries are being built, and packaging material is being reconsidered for its single-use quality.
With delivery lags causing supply chain problems and the increase in transport costs, some are seeing the silver lining in the challenges presented – particularly when it comes to sustainability.
Chris Leggat, CEO of Scotch whisky bottler Douglas Laing & Co, shared with The Spirits Business that one surprising outcome of supply chain shortages has been a renewed outlook on sustainability within the spirits industry, namely with regards to Scotch whisky and packaging.
"The Scotch whisky business and category is really focused on sustainability. Supply chain issues with regards to dry materials has accelerated some of that sustainability," he commented, noting that brands experiencing delays with packaging delivery times were able to review how much they really needed.
"[Supply chain shortages] provided opportunities to brands to reconsider and reflect," he added.
Furthermore, the Scotch Whisky Association (SWA) acknowledged that with sustainability being a "core element of the industry's planning" and consumer demand for "sustainable products, packaging and credentials" rising, it's important that the Scotch whisky industry keeps pace with this demand "in order to thrive".
The shortages within packaging materials presented sustainability as a natural path for Scotch to take, aligning with the category's ethos.
Cardboard, aluminium and glass have all been running low, according to Miles Beale, chief executive of the UK's Wine and Spirit Trade Association (WSTA).
"Aluminium is ready-to-drinks (RTDs), so that is a problem for those spirits-derivative products – like rum and coke in a can," Beale said. "Cardboard is all packaging.
"The other bit that is biting at the same time is energy. That makes it much more expensive to produce glass. A different packaging problem."
As spirits producers across all categories felt the squeeze of delays and challenges within the supply chain, it could be assumed other spirits categories, aside from Scotch, reconsidered order sizes when looking at packaging.
In The Spirits Business' feature on packaging innovation in October, Robert Catalano, chief innovation officer and co‐founder of packaging innovation specialist The Spearhead Group revealed that he found it "mind-boggling" that people still use plastics and excess material for packaging in the industry, placing emphasis on the idea that "less can be better". As a result, The Spearhead Group is seeking to use less material across its business.
For more on supply chain delays in the industry, see The Spirits Business' November 2021 print issue.