Top 10 award-winning vodkas
An array of vodkas were presented to our panel of judges last month, from a pear-flavoured showstopper to a number of rye-based bottlings. We've uncovered the brands that stole the show in our latest blind tasting of the category.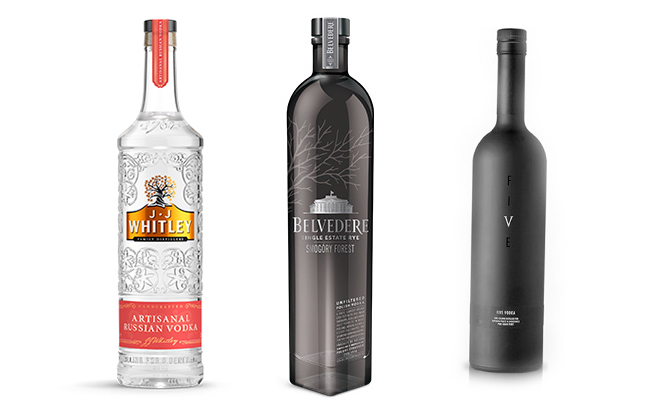 The Spirits Business held its annual Vodka Masters in September, a category considered to be blossoming as distillers look to experiment with native ingredients.
According to The Brand Champions 2021 report, the vodka's million‐case‐selling brands were among the most resilient of all spirits sectors. Multiple brands, particularly those from Eastern European countries, were able to sustain or substantially grow volumes last year in the face of never‐before‐seen adversity brought about by the pandemic.
The large number of entries required three judging panels to complete the blind tasting.
David T Smith, founder of the Craft Distilling Expo, chaired the first panel, which included: Sarah Miller, founder of the Gin A Ding Ding blog; and Bernadette Pamplin, founder of the Under the Ginfluence blog.
The second set of tasters comprised chair Bryan Rodriguez, wine and spirits buyer for Harvey Nichols. He was joined by Evan Prousaefs, bar manager at The Leaf and Cane in London; and Julia Nourney, independent spirits consultant.
Melita Kiely, editor of The Spirits Business, chaired the third and final team, which comprised: Ivan Dixon, independent spirits consultant; and Dimple Athavia, founder of All Things Drinks.
Scroll on for the 10 standout award-winning vodkas from the competition, covering a range of tasting notes and price points.
---
 JJ Whitley Artisanal Russian Vodka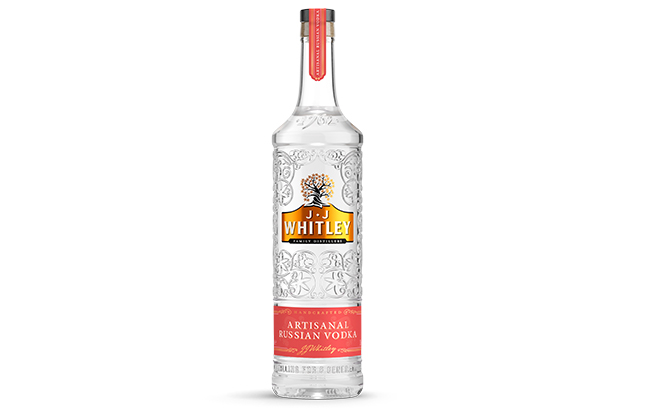 Price: RRP £15.75 (US$21.74)
Halewood Artisanal Spirits presented a vodka with a "citrus nose, oily texture" to our panel of judges, as JJ Whitley Artisanal Russian Vodka was commended for its ability to be drunk as a neat spirit. The bottling was presented in the Premium heat and sits at 38% ABV.
The JJ Whitley range also includes variants such as Gold and Blood Orange, as well as a Raspberry Vodka, all of which claimed a Gold medal in the blind tasting.
The brand recently unveiled its Blue Raspberry Russian Vodka.
---
Brecon Five Black Vodka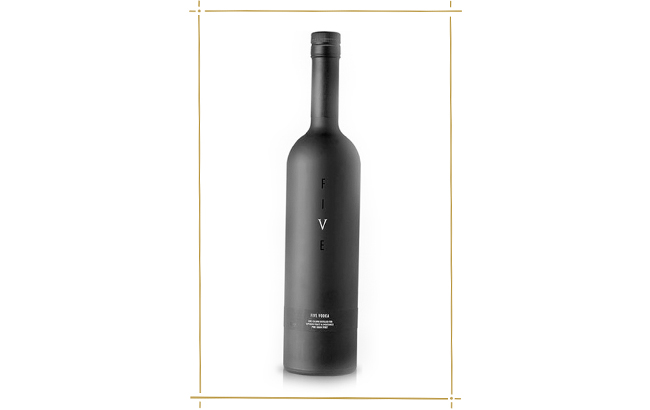 Price: £29.15 (US$40.24)
Next on our list of award-winning vodkas is Penderyn Distillery's Five Vodka was the first to be awarded a Master in the Super Premium heat.
Quality and price was said to rise simultaneously in this flight, and Five vodka was applauded for its "simple and clean" nose, leading to tastes of "vanilla, lemon drop and almond" on the palate.
The Welsh bottling is five-times distilled and charcoal-filtered, made with pure glacier water and a hint of barley spirit.
---
Kamo Premium Vodka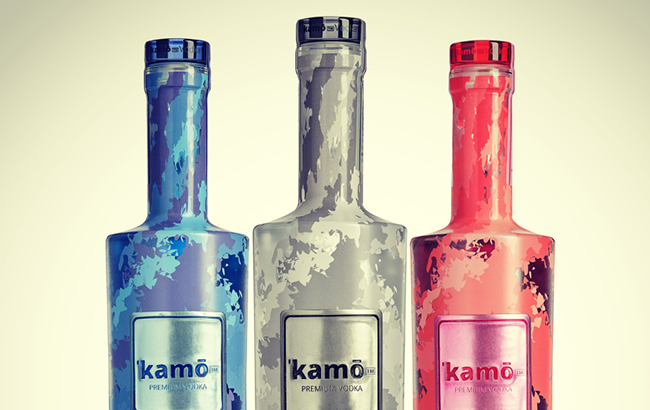 Price: £29.99 (US$41.40)
Kamo Original received the fourth and final Master medal of the Super Premium flight, praised for its slight "floral" quality, with a "touch of vanilla and pepper heat towards the finish" of the vodka.
The brand is co-owned by BBC 1Xtra presenter Lady Leshurr, and also won awards for its blueberry and raspberry-flavoured expressions.
---
Pur Vodka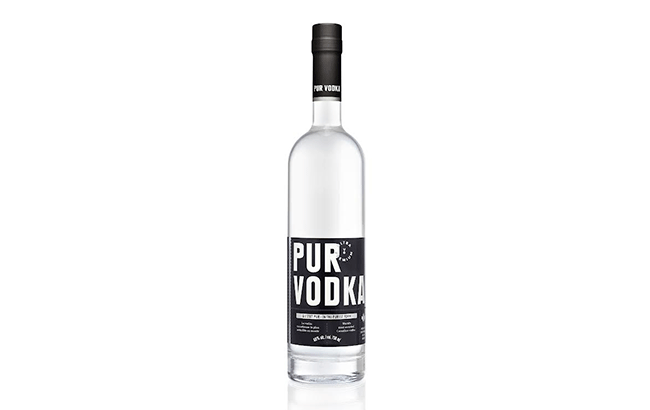 Price: £40 (US$55.25)
Pur Vodka received the Master accolade in the Ultra Premium flight for having a "touch of chocolate malt" on the palate. Rodriguez noted the spirit would be "brilliant in a Martini or Negroni".
The Pur Vodka brand significantly stood out to the judges, as it was awarded six medals across the blind tasting for various bottlings.
Pur Vodka was noticed for its smooth qualities, bagging a Gold medal in the Microdistillery flight, while Pur Sang Select, Pur Sang Standard and Pur Vodka all won Silver awards.
---
Croc Vodka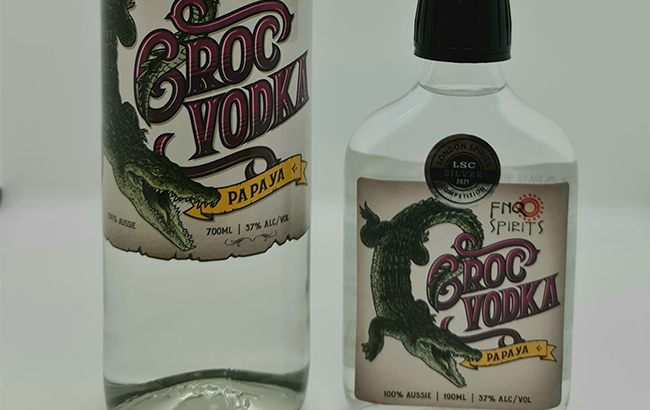 Price: AU$22.00 (US$16.50)
Craft distillery FNQ Spirits' Croc Vodka delighted judges with its "interesting, Aussie gin‐like nose" and "clean and crisp" flavour.
The brand's mission is to showcase local produce, combined with creating of high-quality products from North Queensland.
Presented in the Rest of the World flight, Croc Vodka was one of the two brands to bag a Master medal.
---
Heritage 176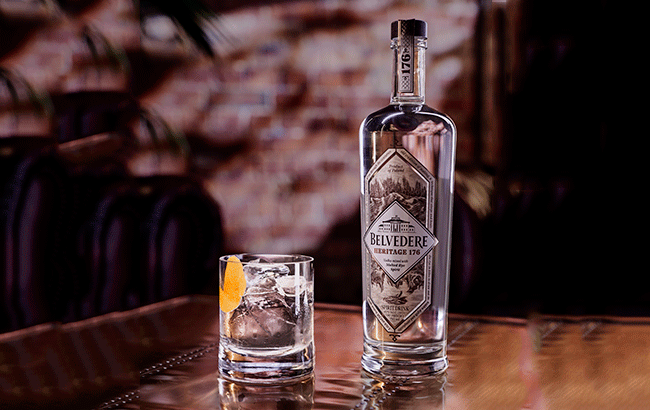 Price: £34.95 (US$48.24)
Belvedere cleaned up in the Vodka – Rye flight, securing a total of seven medals altogether. One Master award was granted to its Heritage 176, a vodka spirit drink with "bold, strong rye notes", and "chocolatey, chewy" flavours.
Craft Distilling Expo's Smith said it was a "good example of a flavoursome rye".
---
Single Estate Rye Smogóry Forest
Price: US$39.99
Another expression from Belvedere's portfolio to receive a Master medal was its Single Estate Rye Smogóry Forest. Delivering a a "nice texture and mouthfeel", the liquid was also praised for its "character and interesting finish" in the Vodka – Rye flight.
---
Royal Mash Vintage Vodka 2020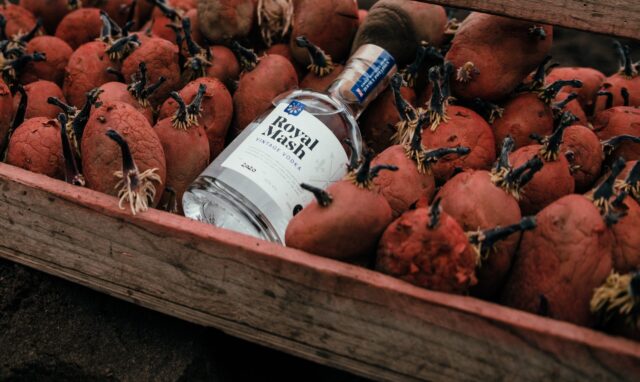 Price: RRP £36.50 (US$50.38)
In the Vodka – Potato category, a Master medal was presented to Royal Mash for its Vintage Vodka.
The judges were excited by its complex profile, and found the palate to be "creamy, smooth with a slight chilli heat" finishing with some "citrusy notes".
The bottling received a new label design earlier this year, designed by Kirsty Holton at Manchester-based Sip Studio.
---
Nemiroff The Inked Collection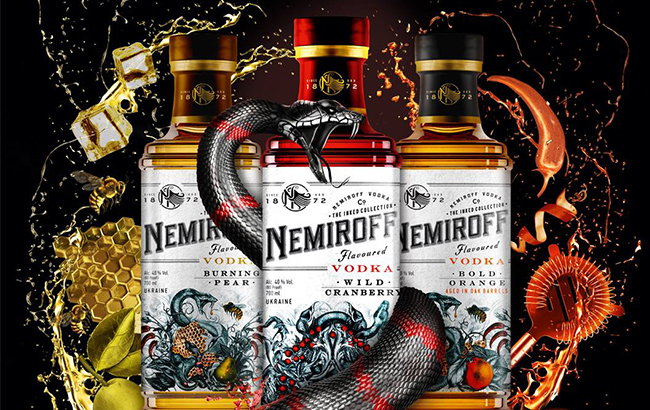 Price: £21.95 (US$30.30) per bottle in range
Ukrainian brand Nemiroff received two Masters in the Flavoured/Infused Vodka flight, the first for Nemiroff The Inked Collection Wild Cranberry.
Grabbing the judges' attention for its "attractive colour", Gin A Ding Ding's Miller found this to be "sweet, sharp", and added that it "would work well in cocktails".
The Inked Collection also bagged another Master medal for Burning Pear. This vodka particularly dazzled the judges, earning the highest award of the competition – The Vodka Taste Master 2021.
The vodka is made by combining Nemiroff Vodka with honey, pepper and fresh pear, delivering "pear drops" on the nose and "authentic pear flavour" on the palate.
"It delivered as promised," commented Under the Ginfluence's Pamplin.
Completing the series is the Blood Orange expression, and all the vodkas are bottled at 40% ABV.