Packaging innovation: making spirits more sustainable
The spirits industry is taking sustainability very seriously, and nowhere more so than in packaging. Nicola Carruthers speaks to those determined to lead the way when it comes to reducing waste.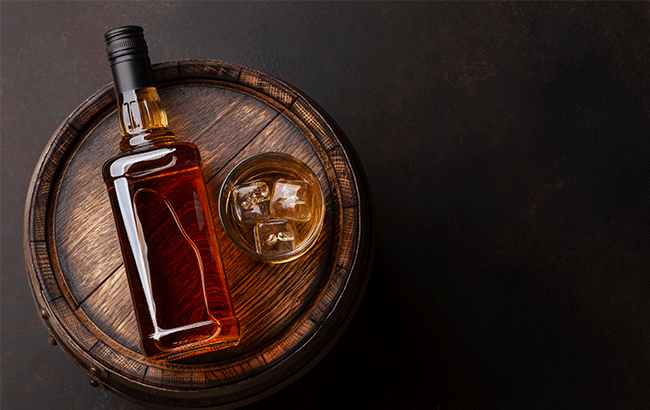 *This feature was originally published in the August 2021 issue of The Spirits Business magazine.
Spirits producers are increasingly taking a closer look at their packaging, incorporating fresh features and ensuring designs have as little impact as possible on the environment.
Distillers have long made efforts to offer green packaging alternatives, both in terms of the bottle itself and its boxes, as well as looking at how products are transported.
Independent producers and major players are taking big strides in sustainability, aided by technological advances in the industry.
From near‐field communication tags, recyclable pouches that can hold litres of liquid, and paper bottles to enhanced security technology, there are new innovations cropping up throughout the sector.
Robert Catalano, chief innovation officer and co‐founder of packaging innovation specialist The Spearhead Group, says it is "mind-boggling that people still use plastics and big boxes". The company is also seeking to use less material across its business.
The Spearhead Group has a patent pending for a method of packaging called a pressure-fit system. "It creates a top‐to‐bottom force that can eliminate all thermoforms [a manufacturing process that creates specific shapes]. Our system allows minimisation," Catalano says. The company recently created a Margarita kit for Don Julio Tequila that condensed its contents so that the ingredients were within millimetres of each other, using as little material as possible.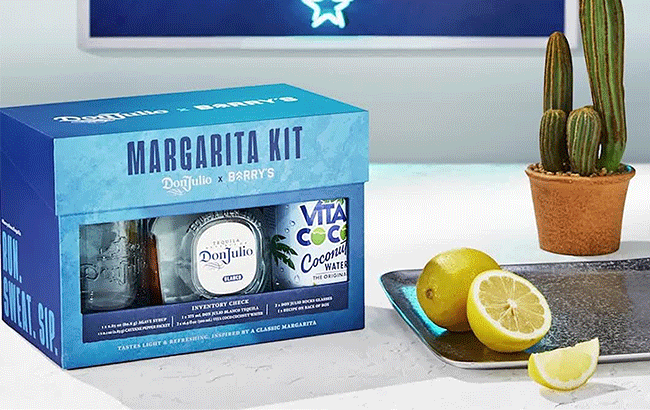 Recycled glass bottles
One brand seeking to become the world's most sustainable spirit is Calvados producer Avallen, which offers eco‐friendly packaging in the form of recycled glass bottles and waste‐apple‐pulp labels.
Avallen has been certified carbon negative, removing 2.73kg per bottle through its production process with no offsetting required. The brand has produced 15,421 bottles of Avallen, removing 41.8 metric tonnes of CO2e from the atmosphere. A single bottle is made with 1.2 litres of water – 70%‐95% less than other spirit categories. Avallen says it takes 13 litres to make a single bottle of Bourbon, on average.
According to co‐founder Tim Etherington‐Judge, at just 540g, Avallen's bottle is lighter than the industry average of around 900g for premium spirits. The natural wooden stopper is made without dyes or varnish, and the labels are printed using natural inks with minimal processing. "Over the past 10 years, brands' bottles have been getting heavier," says Etherington‐Judge. "It requires more shipping emissions, and has an impact on a bartender's body as it is heavier to hold."
Avallen will also offer its product in two new formats: a Frugalpac paper bottle and a refillable 4.5‐litre container through Ecospirits. To accommodate the paper bottle, in September Avallen will install a new bottling line at its distillery. Avallen says the lightness of a paper bottle is beneficial to bartenders as they can pour drinks with ease. "The waste volume that the bar has to deal with is also reduced," explains Etherington‐Judge.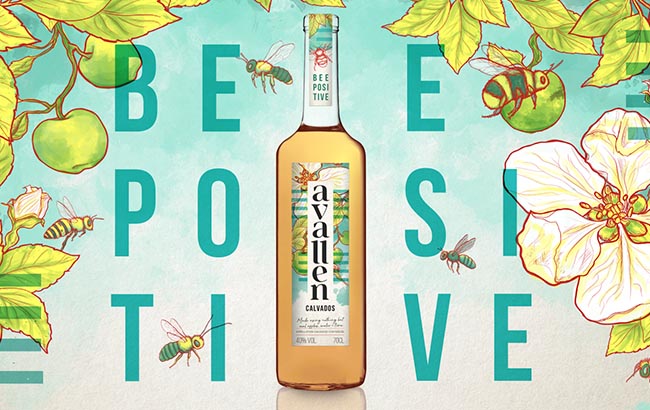 He adds: "For a brand, the paper bottle is price competitive. You don't have to print certain labels or buy torques [neck ornaments], and it weighs nothing at all."
Avallen recently unveiled a packaging label to highlight its green credentials, featuring a QR code that links to the brand's Bee More sustainability report.
Avallen is shipped in a box made from unbleached recycled cardboard and a monocoloured print, reducing process. The company works with Cornwall‐based firm Flexi Hex to offer Avallen in a plastic‐free cardboard sleeve.
Major players including Diageo, Pernod Ricard and Bacardi plan to launch their spirits in paper bottles. April 2021 saw the launch of the world's first spirit in a paper bottle, created by Frugalpac for Silent Pool Distillers' Green Man Woodland Gin.
The bottle is five times lighter than its glass counterparts, uses 77% less plastic than other plastic offerings and has a carbon footprint six times lower than glass or polyethylene teraphthalate plastic bottles. The paperboard layer is made from 94% recycled paper, while the separate pouch can also be recycled, making the bottle 100% recyclable.
Pernod Ricard has also ramped up its sustainability game. As well as its planned paper bottle for Absolut vodka, the company released its 2021 Absolut edition bottle made with 60% recycled glass – the brand's most sustainable design to date. The company also unveiled a sustainable design for Beefeater London Dry gin.
"The new bottle uses 100% recyclable glass, the existing plastic cap has been replaced with a premium embossed aluminium cap, and the label has moved from PVC to paper for a crafted, elegant feel," explains Murielle Dessenis, Beefeater global brand director.
"These reductions have allowed the brand to create an annual saving of 410 tonnes of plastic (equivalent to 17 million standard plastic water bottles)."
Packaging waste
Founded in 2018, Ecospirits has developed the world's first low‐carbon, low‐waste distribution technology for spirits. The patent‐pending closed‐loop system nearly eliminates packaging waste in the supply chain.
The Ecospirits system, described as a 360‐degree approach to circular spirits distribution, is anchored by three proprietary technologies: Eco Plant, a containerised, semi‐automated spirits processing facility; the patent‐pending Eco Tote, a 4.5‐litre vessel; and Smart Pour, an electronic accessory for dispensing and sustainable refilling in bars.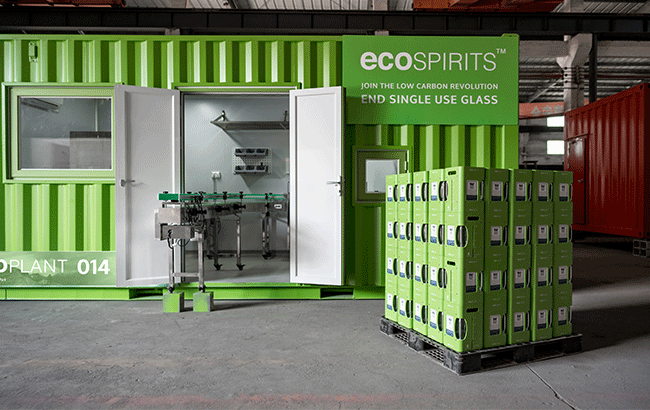 When operated as a closed‐loop system, the Ecospirits structure eliminates more than 95% of the packaging waste and as much as 80% of the carbon footprint of spirits distribution and consumption. The Eco Tote claims to eliminate more than 1,000 single-use bottles over its lifespan.
The Smart Pour system is an automatic dispensing accessory for the Eco Tote that can be used by bars to quickly and accurately transfer spirits from an Eco Tote to spirits bottles, cocktail shakers, or serving vessels. Paul Gabie, CEO of Ecospirits, says circular is the "highest solution of sustainability", as it eliminates waste from the beginning. He highlights single use as the problem in the industry, rather than glass bottles. "I'm deeply passionate about ending single‐use glass and helping the industry to begin this transition. To do that, we need to expand our network to as many countries as possible, working on emerging areas like circular retail and driving understanding and technology."
Ecospirits recently opened its 16th Eco Plant in London; The Savoy hotel was one of the first venues to incorporate the refill technology. Ecospirits will open further facilities in Paris and Germany, with the aim of having 30 Eco Plants across the world by the end of 2021.
Furthermore, the delivered cost of a spirit is 10% to 15% cheaper in tote format, making the spirits more affordable for venues, adds Gabie. He says the company will next look at how it can bring its technology to consumers and at‐home consumption.
The Spearhead Group has also identified a cost‐effective and flexible alternative to glass embossment, using technology to create a clear dimensional resin label for Cascade Moon Whiskey. The technology allows clients to make real‐time adjustments to packaging designs without the lag times and upfront costs of traditional glass embossment.
Catalano says the technology has been around for a long time but has never been used in this way.
"To do a custom bottle for the spirits industry is pretty expensive," he explains. "This allows us to remove all minimal order quantities and make it look like a customised bottle. This technology is unique in the way that it can be done in large‐scale volumes."
The method offers "speed to market" for a new entrant, and could turn around a brand within a month.
Diageo also ramped up its innovation in sustainability this year, participating in a pilot project that reduced the carbon footprint of a glass whisky bottle by up to 90% using a waste‐based powered furnace.
The company partnered with glass manufacturer Encirc and research and technology body Glass Futures on the project, which used the firm's Black & White Scotch brand as the test subject.
Over the next 10 years, Diageo and Glass Futures will "work collaboratively on big-ticket issues", Glass Futures' general manager Aston Fuller explains. He says Glass Futures focuses on a "collaborative approach" when it comes to innovation in the industry. He notes that the rate of innovation in manufacturing bottles is slower than other industries such as streaming data services.
Closures producers are also looking at sustainable solutions for their products. Italian closures manufacturer Labrenta revealed its Green Deal 2030 plan, which pledges to use more sustainable materials and adopt internal practices to lower the company's environmental impact.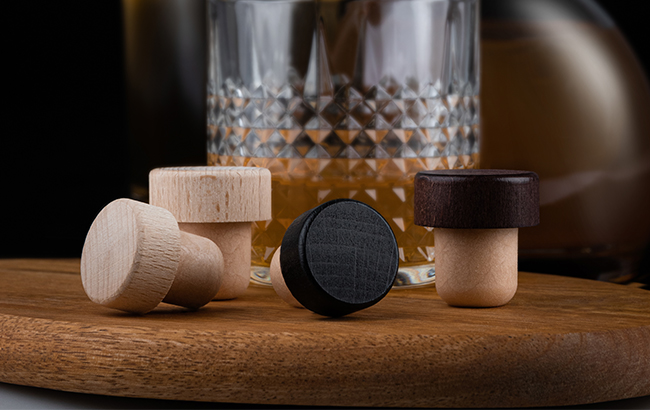 As part of this commitment, Labrenta's T‐shape closure has been designed to be reused over time, and is made using no‐glue system technology, which avoids the use of artificial glue. Furthermore, the stem is made with sughera, a material that reuses scraps from cork production with a minimum amount of plastic polymers.
Labrenta has committed to removing all glue from its T‐shape line by 2025, and to eventually only produce closures that are recyclable, bio‐based or biodegradable. As part of its partnership with start‐up company Mixcycling, it is working on sustainable blends that significantly reduce the plastic component in its products. Federica Maltauro, of Labrenta's marketing and communication department, says the challenge is meeting demand from consumers for sustainable packaging while offering a luxury design.
Hugo Mesquita, sales and marketing director for Portuguese closures maker Amorim Top Series, says the pandemic has sped up a move towards sustainable, natural and premium packaging. He says materials such as cork and wood have become highly sought after.
He says: "This has created a huge pressure for the demand for our type of closures but brings challenges on the capacity to respond to this global phenomenon."
Amorim is committed to satisfying this demand, but Mesquita believes plastic-solution companies will "struggle because companies are becoming more wary and demanding about their choices".
Counterfeiting remains a problem for spirits producers, but one brand has sought to create the world's most protected bottle featuring 11 layers of protection.
Dictador rum unveiled its Two Masters Niepoort bottling, which uses guillochés (gold paint with UV glowing protection), micro‐text and typographical numbering. The brand's label was produced by an undisclosed company that makes bank notes in Europe, and owns 150 patents for the protection of official documents.
These functions reassure the owner that the product comes from an authentic source, says Marek Szoldrowski, president of Dictador Europe. All information on the product is provided through an encrypted, scannable tag.
Avallen's Etherington‐Judge notes there is "still not a great deal of alternative options" for packaging. Avallen is also looking into other options, such as bulk shipping its liquid to reduce the amount of bottles used, and reducing unnecessary packaging where possible. Using packaging as a secondary purpose is also the way forward, Etherington‐Judge adds. "We will start to see more systems where you can refill."
Catalano notes that there is still a "very long way to go" for the drinks industry to become more sustainable. Beyond setting sustainability goals, he notes that brands, marketers and agencies must work to "change behaviours" in the industry. "These changes can only be done by constant education, explaining that actually 'less can be better' and that not everything related to sustainability is a sacrifice. Instead when it is embraced as a real strategy it can be extremely freeing of what is the normal 'static' of packaging in the market."