Drinksology Kirker Greer appoints GTR partner
Ginato owner Drinksology Kirker Greer has named Duty Free Global (DFG) as its global travel retail (GTR) partner.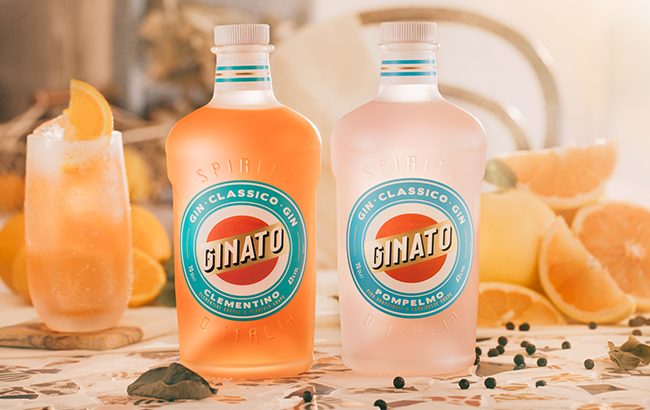 Brand partner DFG will be rolling out Kirker Greer's spirits portfolio in global travel retail, including Italian gin Ginato and Ukiyo Japanese Gin.
John Soden, chief commercial officer at Drinksology Kirker Greer, said: "We are delighted to partner with Duty Free Global on our Ukiyo and Ginato brands and bring them to the travel retail channel, a critical channel for the success of our ultra premium brands.
"The team at Duty Free Global is one of the best in the business and have a wealth of expertise in the area. We look forward to working closely together and building upon the success of these brands across this channel over the coming years."
The Ukiyo Japanese Gin range comprises two expressions: Ukiyo Blossom Gin and Ukiyo Yuzu Gin. Both clock in at 40% ABV and are made from locally sourced grains distilled into shōchū. The liquids are then infused with botanicals including juniper, mandarin and spices. The former expression is also flavoured with sakura flowers (cherry blossoms), while the latter contains yuzu.
Meanwhile, the Ginato gin range uses a spirit made from Pinot Grigio grapes grown in Italy's northern wine regions as its base. The expressions' 'bright and balanced' flavours derive from juniper sourced from Tuscany and citrus from southern Italy.
The full Ginato range includes Melograno, made with Barbera grapes and Sicilian pomegranate; orange-flavoured Clementino; grapefruit-infused Pompelmo; and lemon-flavoured Pinot Grigio.
Ginato and Ukiyo were on display at Tax Free World Association (TFWA) Show in Cannes, France, where DFG exhibited. DFG is focused on building brands in the global duty free and travel retail channel.
Recently, Kirker Greer's Black Irish whisky-and-stout based drink secured distribution through Amsterdam-based Anker Spirits.