Diageo distilleries recognised for water stewardship
Eleven Diageo-owned Scotch distilleries on the River Spey have become the first whiskymaking facilities in the world to receive the International Water Stewardship Standard certification.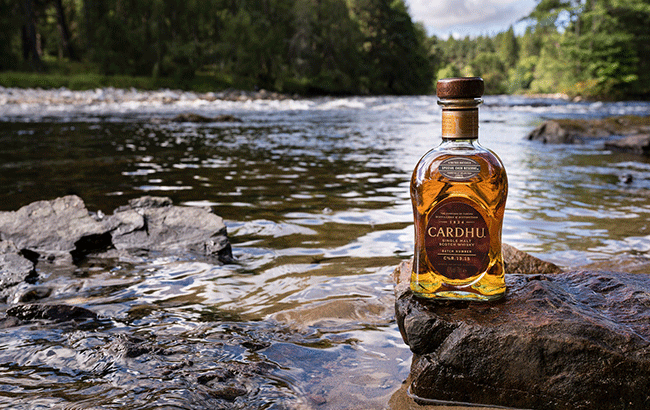 The Scotland-based Alliance for Water Stewardship (AWS) awarded the water management certification to the Diageo Spey Catchment Group, which comprises the distilleries Auchroisk, Benrinnes, Cardhu, Cragganmore, Dailuaine, Dalwhinnie, Dufftown, Glendullan, Glen Spey, Knockando and Mortlach.
"Water is an absolutely crucial ingredient of our whisky, but it is also a precious shared resource that is coming under increasing pressure in many parts of the world, including Scotland," Ewan Andrew, Diageo's chief sustainability officer, said.
"We know how important it is that we protect the iconic River Spey that makes our whisky special."
To receive the certification, which is granted based on social, cultural and environmental criteria, Diageo undertook projects across the River Spey.
The initiatives were developed to improve water efficiency and combat the impact of climate change while engaging with local communities, and the spirits giant worked with organisations including the Scottish Environment Protection Agency, Spey Catchment Initiative, Spey Fishery Board and others throughout the process.
One such project took place at Abernathy Nature Reserve, where Diageo partnered with RSPB to restore peatland and improve water retention.
"The certification of our Speyside distilleries recognises the efforts we have led in the catchment, to ensure high quality and sustainable water stewardship, so that our natural landscape is preserved for everyone," Andrew continued.
Diageo's certification is another step towards meeting the sustainability targets outlined its Society 2030: Spirit of Progress plan, which include improving water use efficiency by 30% globally and by 40% in water-stressed areas; replenishing all direct consumptive water used in water-stressed areas; finishing 150 community water projects, including providing access to clean water, sanitation and hygiene; and ensuring all distilleries in priority water basins are AWS certified.
Adrian Sym, chief executive officer of Alliance for Water Stewardship, commented: "The Diageo Spey Catchment Group is the first group of distilleries globally to be certified to the AWS Standard, meaning they have shown a high level of water stewardship performance.
"Water is the primary medium through which we will feel the effects of climate change. Diageo's leadership will not only help safeguard one of Scotland's most important exports, but it also serves as a model to other companies on the power of collective action as water availability becomes less predictable in many places."
Last month, Diageo opened its first carbon neutral distillery in Kentucky, said to be one of the largest in North America.