Woodford Reserve creates cocktail mixers with Williams Sonoma
By Alice Brooker
American whiskey Woodford Reserve has partnered with home retailer Williams Sonoma to produce a range of cocktail mixers.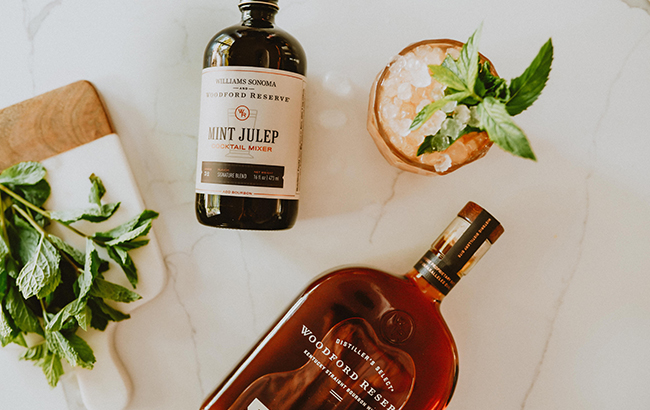 The new range features classic Bourbon serves such as the Old Fashioned, Whiskey Sour, and Mint Julep.
Master distiller Chris Morris said: "Woodford Reserve was crafted to be enjoyed on its own or in delicious cocktails. I cannot think of a better partner than Williams Sonoma, which is known for bringing people together around food and drink.
"Both Woodford Reserve and Williams Sonoma strive to help people enrich life."
The partnership between the Brown-Forman-owned Bourbon brand and the American retailer will also present an online cocktail class on 15 September and 29 September. The class will include tips on how to craft signature cocktails, and a talk on the history of Bourbon from assistant master distiller Elizabeth McCall.
The Old Fashioned, Whiskey Sour and Mint Julep cocktail mixers can be purchased for US$18.95 in 470ml bottles from the brand's distillery in Versailles, Kentucky, at Williams Sonoma stores across the US, or online at williams-sonoma.com.
Additional products and experiences from the partnership will be announced in the coming months.
Earlier this year, Woodford Reserve Bourbon was awarded the title of World Whisky Brand Champion 2021 by The Spirits Business.