Chivas Brothers targets 'hustle generation' after positive FY21
Pernod Ricard's Scotch whisky arm Chivas Brothers returned to growth in fiscal 2021, and is aiming to continue this momentum through a new luxury-focused strategy targeting younger consumers.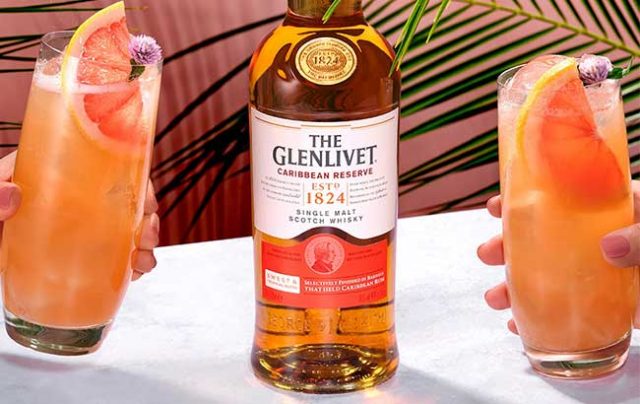 Chivas Brothers released its full-year 2021 results earlier today, reporting an organic sales increase of 6% for the period.
The Scotch whisky firm's performance contributed to Pernod Ricard's overall organic sales growth of 9.7% in FY21.
While dismal global travel retail sales presented challenges for Chivas Brothers, its performance was bolstered by strong sales in Asian markets, with China growing by 47%, Taiwan increasing by 20% and South Korea climbing by 46%.
In Eastern Europe, Poland and Russia thrived, jumping 19% and 17% respectively; the US saw 19% sales growth; and Brazilian sales soared by 60% to surpass pre-pandemic levels.
Brand breakdown
Speaking at a press conference, Jean-Etienne Gourgues, the new Chivas Brothers CEO and chairman, said that Scotch whisky is "very heavily exposed" to the struggling global travel retail market, which was reflected in the performances of several key brands.
Blended Scotch Royal Salute was down 6% overall, though the firm noted 'particularly strong' results in China, South Korea and the US.
Ballantine's, another blend, posted 1% organic sales growth.
The Glenlivet was the star of the Chivas Brothers stable in fiscal 2021, with sales climbing by 19% thanks to success in the US market and the uptake of new product The Glenlivet Caribbean Reserve.
Finally, Chivas, the business' flagship blended Scotch, reported modest growth of 3%.
Targeting the 'hustle generation'
To maintain its momentum from fiscal 2021, Chivas Brothers has introduced a new "future-forward strategy" to appeal to a younger demographic.
"We have ambitions to be one of the leading luxury spirit brands in the 21st century," said Nick Blacknell, global marketing director.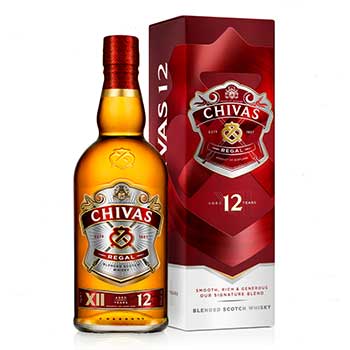 "Here at Chivas we are targeting a younger generation of consumers. We call them the 'hustle generation'. They're largely drawn from Gen Z and young millennials, and they're hungry for status-driven spirits."
The firm has kicked off the luxury-oriented strategy with a new look for its Chivas 12 bottling, and will update more products in its portfolio throughout the year.
The Chivas 12 redesign is focused on sustainability, which Blacknell said is a primary concern for younger consumers: "[Sustainability] can't just be about the communication and messaging, it also has to be reflected in the packaging," he explained.
The new lighter bottle saves more than 1,000 tonnes of glass per year, and the outer packaging is recyclable. The bottle's label, signature crest and outer box design have been revamped, as well.
Sustainability focus
Beyond packaging updates, Chivas Brothers has also set the goal of reaching net-zero distillation by 2026, ahead of the Scotch whisky industry's 2040 target.
As a step in this process, the firm's Braeval distillery, which produces a core single malt component of the Chivas blend, has switched to bio-fuel and become the business' first zero direct carbon distillery.
Earlier this year, independent Scotch producer Nc'Nean became the first distillery in the UK to gain net-zero status.