Buffalo Trace 'still catching up to consumer demand'
By Nicola Carruthers
Kentucky-based Buffalo Trace expects it will take several years to meet consumer demand for Bourbon as the distiller continues to expand its site.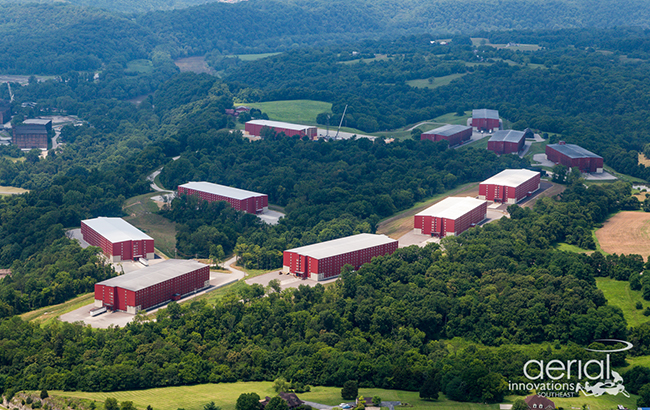 In 2018, Buffalo Trace owner Sazerac pledged US$1.2 billion to boost production over a 10-year period.
Buffalo Trace said it will take a few years before 'Bourbon supply catches up with demand'.
The firm noted that it would not 'cut quality corners to increase short-term supply' and will commit to offering 'high-quality whiskey at fair prices until it can supply more'.
"The Bourbon category continues to grow at a rapid rate, and while we have been increasing production across our portfolio for the last several years, we are still catching up to consumer demand," said Sara Saunders, vice-president of marketing, Buffalo Trace Distillery.
"While we are producing and shipping a record amount of product, we understand the frustration from fans that our brands aren't easy to find or readily available. We take pride in the quality of our product above all else, and we believe that there is no substitute for ageing. Unfortunately, this lengthens the lead time of getting product into consumers' hands."
Expansion plan
Over the past year, Buffalo Trace has added a second still house to its site, which doubled production capacity. The new still can produce 60,000 gallons.
Furthermore, eight additional fermenters came online in January this year, bringing the total to 24. The new fermenters are 93,000 gallons each, slightly larger than the 12 older fermenters Buffalo Trace has used since 1933.
Buffalo Trace will also repurpose its oldest barrel-ageing warehouse into a new dry house located at the back of the distillery, which will help increase production.
The producer's existing dry house will continue to operate once the new dry house is complete.
In addition, a new cooling system will be implemented, which will include mash coolers, chillers and cooling towers.
The distillery has also broken ground on a US$40 million waste water treatment facility that will allow excess water to be used efficiently.
New barrel-ageing warehouses HH, II, and JJ have been added over the past 12 months and two additional warehouses, LL and MM, are currently under construction. A further two warehouses are planned, with more to come.
Buffalo Trace will add a new mill house in the future to boost grain-grinding capacity that will match new distillation capacity by replacing the current hammer mills. The distiller will also build a new bottling hall.
Master distiller Harlen Wheatley added: "We've made great strides in our expansion so far, but we still have a long way to go in order to meet the needs of our fans.
"We continue to take all the proper steps to ensure every barrel is of the highest quality as we increase supply."