The world's top-selling ready-to-drink brands
The popularity of ready-to-drink beverages has soared over the past year, with hard seltzers paving the way. We take a look at the performances of the world's million-case-selling brands.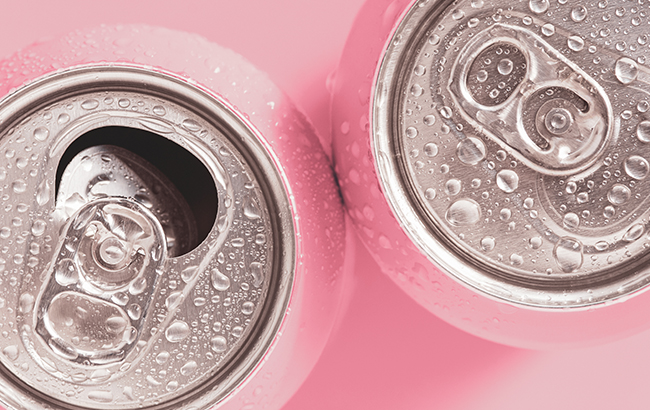 Even a year as challenging as 2020 couldn't slow the growth of the seemingly unstoppable ready-to-drink (RTD) category. RTD sales skyrocketed 15.8% in 2020, reaching 648.8 million nine-litre cases, according to Euromonitor International.
Big-name brands and independent producers alike launched their own canned and bottled cocktail ranges to tap into the ever-increasing thirst for on-the-go options.
The category's success was so great that it has now overtaken total spirits in terms of volume sales in the US, and is set to become the second-biggest beverage category there later this year (IWSR Drinks Market Analysis).
Hard seltzers continued to play a key role in the success of the wider RTD category, with one alcoholic sparkling water brand in particular significantly outperforming every other RTD producer.
For our recent Brand Champions 2021 report, we gathered data on the volume sales of the world's million-case-selling RTD brands, from canned cocktails to hard seltzers. Here, we run through the numbers to showcase the six top sellers.
Click through the following pages to discover the top six best-selling ready-to-drink brands, listed in order of their nine-litre case sales.
Data is listed to one decimal place for ease of reading, but the percentage changes are based on the full data supplied to The Brand Champions 2021.
6. Campari Soda
2020: 1.2m
2019: 1.5m
% change: -17.2%
Place last year: 4
Following a few years of stagnant sales, Campari Soda registered a double-digit drop, nosediving from 1.5m cases sold in 2019 to 1.2m in 2020.
Known for its conical bottle, the 10% ABV pre-mixed apéritif was created in 1932 and is primarily sold in the Italian market.
Last year, Campari Group's profits declined by 24%, which the firm attributed to the closure of the on-trade. It has seen an uptick in business in 2021, with a net sales increase of 17.9% during the first quarter of the year.
5. Jack Daniel's Country Cocktail
2020: 2.7m
2019: 1.4m
% change: 92.1%
Place last year: 5
Brown-Forman-owned Jack Daniel's Country Cocktails had a banner year in 2020, with sales skyrocketing 92.1% to 2.7m cases.
The malt-based range offers eight flavours: Black Jack Cola, Cherry Limeade, Berry Punch, Downhome Punch, Lynchburg Lemonade, Watermelon Punch, Southern Peach and Southern Citrus.
Last year, Brown-Forman said Country Cocktails comprise most of the firm's RTD business in the US.
4. Jack Daniel's & Cola
2020: 5.8m
2019: 5.4m
% change: 7.0%
Place last year: 2
Brown-Forman continued its RTD success in 2020 with the growth of its Jack Daniel's & Cola cans, bringing in 7% more sales than in 2019.
The whiskey-based RTD was "created to expand occasions where Jack could be enjoyed", Brown-Forman CEO Lawson Whiting said last year, noting that canned cocktails "serve as an important consumer recruitment vehicle due to the category's light and really accessible flavour profile".
For fiscal 2021, the Jack Daniel's family of brands managed to grow its net sales by 4%, led by its RTDs. Overall, Brown-Forman reported a 3% increase in sales during the 12-month period.
3. New Mix
2020: 8.0m
2019: 6.5m
% change: 24.3%
Place last year: 3
Brown-Forman secured yet another spot in our ranking with its Tequila-based New Mix range, which saw an impressive return to growth after declines in 2019. The brand reported a 24.3% increase in 2020, from 6.5m nine-litre cases to 8m.
In fiscal 2021, Brown-Forman's Tequila portfolio made a strong showing, growing by 14% despite the challenges of the pandemic.
2. -196° Strong Zero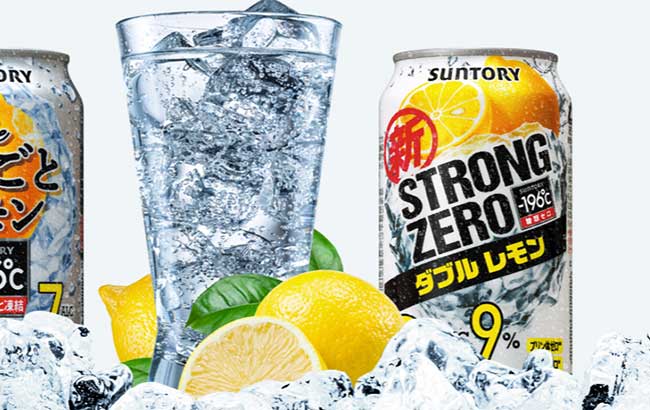 2020: 24.8m
2019: 27.3m
% change: -9.4%
Place last year: N/A
Suntory Spirits' -196° Strong Zero saw sales decline by 9.4% last year, dropping from 27.3m cases to 24.8.
Available in Japan, the range of Highball-style drinks gets its name from part of its production method – fruits are frozen at -196°C and crushed into a powder, which is used to make the liquid.
1. White Claw Hard Seltzer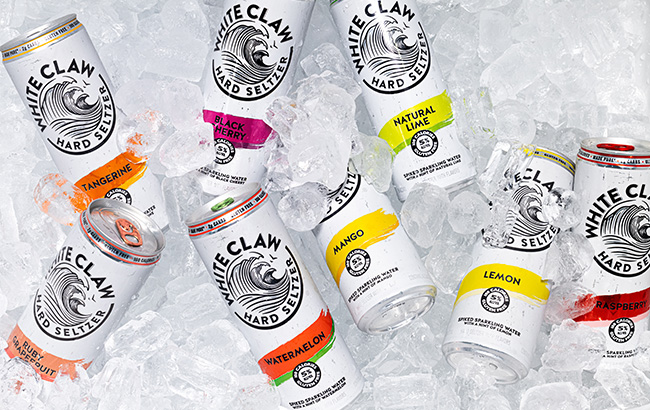 2020: 58.5m
2019: 24.4m
% change: 139.7%
Place last year: 1
White Claw, the shining star of the Mark Anthony Brands International portfolio, achieved remarkable growth in 2020 as sales climbed from 24.4m cases in 2018 to 58.5m in 2020. This jaw-dropping 139.7% increase earned the hard seltzer beverage the title of RTD Brand Champion in our 2021 report.
The hard seltzer producer, originally from Ireland, has experienced massive success in the US market. It took an aggressive approach to global expansion last year, launching in the UK and Australia, and more recently in five European markets: Austria, Belgium, Finland, Germany, Switzerland and Sweden.
In April 2021, White Claw released its first marketing campaign.