Frapin signs Rudy Gobert as North America ambassador
By Melita Kiely
NBA basketball player Rudy Gobert has partnered with Cognac Frapin as the brand's ambassador for North America.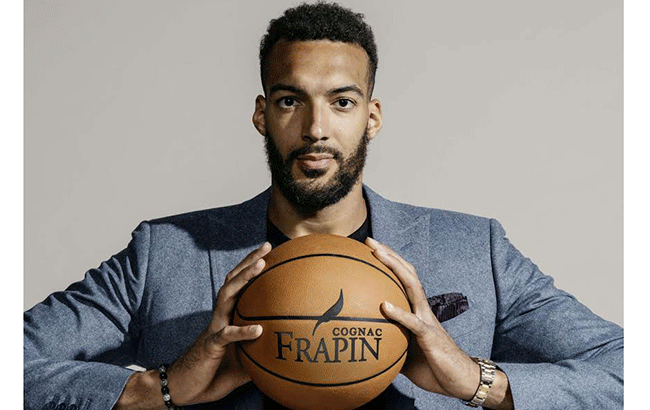 From July, Gobert will help elevate Frapin's presence in the US and Canada, and support the brand's upcoming releases – including Cognac Frapin VSOP.
Frapin believes the partnership with Gobert fits the Cognac brand because both parties 'share common values' and a 'drive for excellence'.
Gobert is a 'lover of old spirits'. He was once offered a bottle of Cognac Frapin Vintage 1992, his birth year, which cemented his intrigue in Cognac.
Gobert signed the 'richest deal' for a centre player in basketball league history in December 2020.
The new North America brand ambassador has also been an All-Star twice, and was named Defensive Player of the Year in 2018, 2019 and 2021.
Frapin was established in 1270, and since then, 21 generations of the Frapin family have been wine growers and distillers. Today, the Cognac house owns 240ha of vineyards in the Grande Champagne region of Cognac in France.
The brand celebrated its 750th anniversary in 2020. To mark the occasion, Frapin created five Cognac cocktails that could be easily mixed at home.
Last summer, Frapin also unveiled an interactive museum to give consumers the chance to explore the history of the house.
Cognac Frapin is exclusively imported in the US by PM Spirits.