These are the UK's most Instagrammable bars
By Melita Kiely
Social media fans will want to take note of these watering holes, which have been named the UK's most Instagrammable bars in a Uswitch study.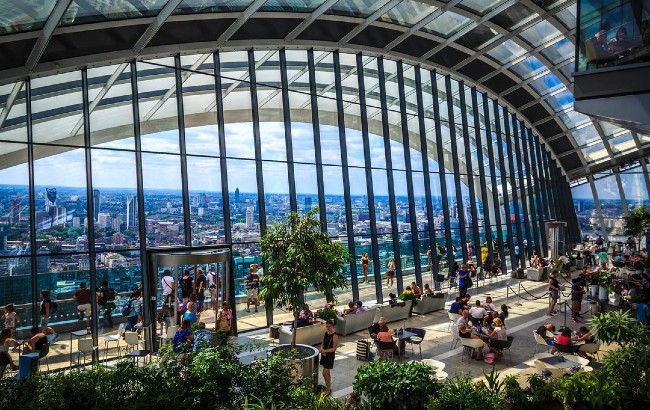 The Uswitch study considered multiple factors when analysing 60 bars across the UK, including Instagram hashtags, Instagram followers and 'excellent' Trip Advisor reviews.
Comparison service Uswitch took 14 of the most popular cities in the UK, using Centre for Cities, to discover the most Instagrammable bars.
Taking the number one spot of most Instagrammable bars in the UK was Sky Garden, in Fenchurch Street, London, with views looking across the UK capital.
Second place went to The Florist in Liverpool, with its foliage walls, neon signs and floral-inspired cocktails, while third place was secured by 20 Stories in Manchester, which offers skyline views across the city.
The Ubiquitous Chip in Glasgow placed fourth thanks to its rainforest-inspired botanical displays and fairy lights, while The Ivy in Brighton was named the fifth most Instagrammable bar due to its bright furniture and tropical-inspired walls.
Most Instragrammable London bars
After Sky Garden, London's second most Instagrammable bar, according to the Uswitch study, is Sketch, known for its foliage walls, plush pink furnishings and egg-shaped toilets.
Sexy Fish claimed the third position, with its underwater theme, Asian-inspired cuisine and creative cocktail menu.
Heron Tower's Sushisamba was chosen as the fourth most Instagrammable venue in London, with sky-high views and a twinkling tree in the middle of the bar for added theatre.
Finally, Cahoots, a 1940s-inspired speakeasy, was voted the fifth most Instagrammable venue with its vintage tube carriage conversion and retro décor.