Tails targets on-trade with pre-batched cocktails
By Alice Brooker
Bacardi-owned Tails has launched a campaign to demonstrate how bottled cocktails can drive revenue in bars.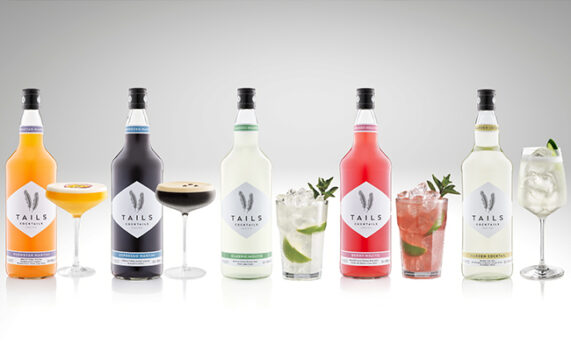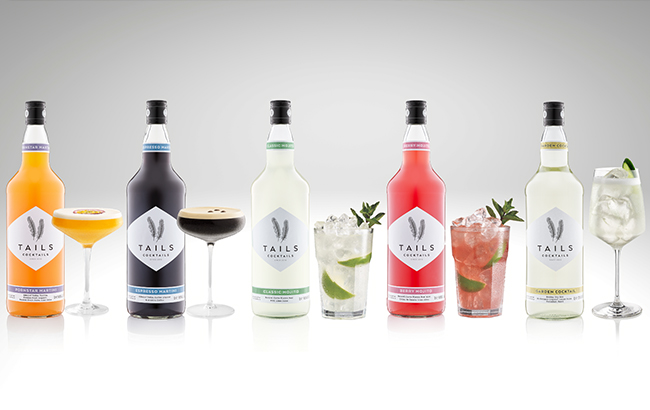 Pre-batched cocktail brand Tails will be delivering 10,000 sample kits to newly reopened bars and restaurants across Europe, an initiative designed to highlight how bottled cocktails can generate a revenue stream in venues, and that 'anyone can serve quality cocktails'.
General manager of Tails Evert-Jan Bos said: "During lockdown, people have been buying their own cocktail shakers and watching 'how to' videos so they can create cocktails at home.
"As the on-trade now reopens, interest in cocktails has exploded and demand far exceeds the number of outlets serving them.
"That gap in the market makes this the perfect time for local bars to offer cocktails for the first time and create their first ever cocktail menus."
The batched cocktail group was acquired by Bacardi in November for an undisclosed sum.
The brand's one-litre bottles are designed with a QR code on the back, enabling access to a 'how to' video.
Bos added: "There are no obstacles. Tails opens up the world of premium cocktails to bars, which may think they need specialist training, lots of ingredients and don't have the time to make cocktails.
"In fact, the 15 seconds it takes to create a premium cocktail with Tails more than pays back in increased profit."
The sample kits sent include a menu, along with 200ml bottles of the entire Tails range, all crafted using a portfolio of Bacardi's brands – from the classic Mojito to the Espresso Martini.
Tails pre-batched cocktails can be purchased for RRP £21.85 (US$30) from masterofmalt.com, with each bottling sitting at 14.9% ABV.
Spirits firm Bacardi recently teamed up with nightlife site Design My Night, launching a campaign to encourage business in the on-trade.
The family-owned firm also added three new flavours to its range of ready-to-drink (RTD) cocktails earlier this month.