Hawksbill rum partners with sea turtle project
By Alice Brooker
Caribbean spiced rum brand Hawksbill has teamed up with the Barbados Sea Turtle Project to protect endangered turtles.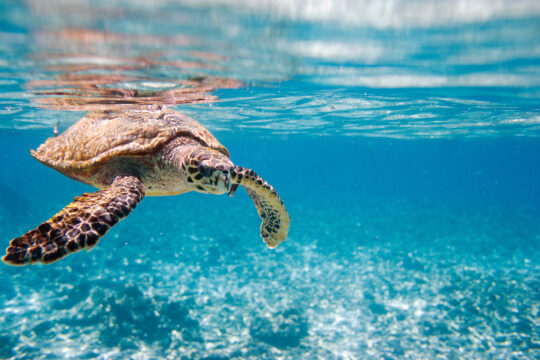 With the Intercontinental Brands-owned rum named after the critically endangered Hawksbill turtle, the brand is paying tribute to its namesake by donating 10% of the profits from every bottle sold to the Barbados Sea Turtle Project.
The project aims to recover marine turtle populations, and is largely credited for securing the protection of the Hawksbill turtle in Barbados.
Six out of seven species of marine turtles are threatened with extinction, and Hawksbill rum reports that the Hawksbill turtle population could be as low as 57,000, with fewer than 20,000 nesting females. The species helps to maintain coral reef by feasting on sponges that grow over coral.
Hawksbill spiced rum, a Gold medallist in The Rum Masters 2021, also ensures its packaging is eco-friendly. The bottle is made from recyclable materials, with a waste material cork and a label printed with plant-based inks.
Hawksbill Spiced Caribbean Rum sits at 38.8% ABV, and can be purchased for RRP £23 (US$32.45) per 700ml bottle from hawksbillrum.co.uk.