What's on this weekend
By Nicola Carruthers
Bathtub Gin competition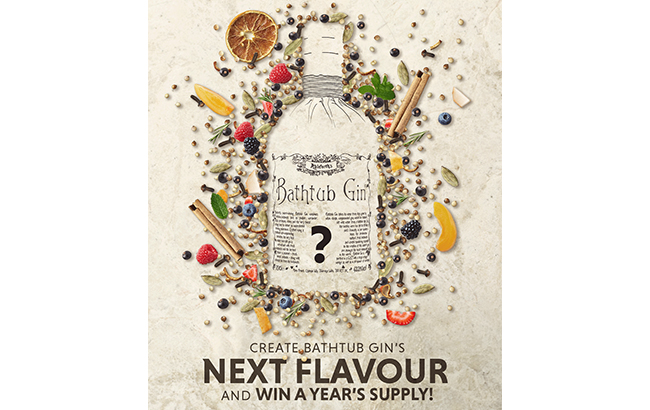 Bathtub Gin is offering fans the opportunity to decide the brand's next flavour and win a year's supply of the new product.
From today (14 May), Bathtub Gin is asking drinkers to submit new flavour ideas through the @bathtubginuk Instagram page for one week.
Bathtub Gin will then shortlist four flavours and ask the public to vote for their favourite. The flavour with the most votes will be used to create the brand's next gin.
Irish distilleries celebrate World Whisky Day
To mark World Whisky Day tomorrow (15 May), a number of Irish whiskey distilleries will host virtual events on Saturday.
At 5pm, Dublin's Teeling Whiskey Company will host a Facebook Live event to toast the whisky-fuelled day.
Jack and Stephen Teeling will broadcast live from the distillery with a glass of one of their favourite whiskeys, the Teeling Renaissance Series 3.
Jameson Irish whiskey will also host several virtual tastings throughout the day, allowing drinkers the opportunity to meet master distiller Kevin O'Gorman.
The brand will host tastings over Zoom at 6pm and 9pm BST tomorrow, 7.30pm on Sunday and 5pm on Friday 21 May.
Drinkers can purchase the Jameson Family Miniature Pack from the Jameson site to take part in the tasting.
World Whisk(e)y Summit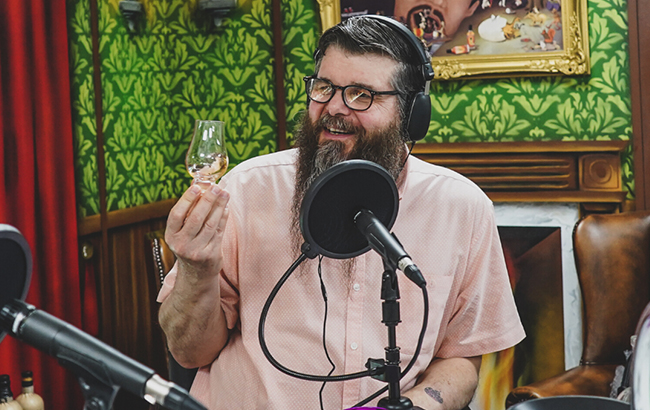 This Saturday at 7pm BST, That Boutique-y Whisky Company will bring back its World Whisk(e)y Summit following its debut in 2020.
The event will bring together independent bottlers and whisky enthusiasts to celebrate World Whisky Day on Saturday.
Sam Simmons and Dave Worthington will host the event live on Facebook, Twitter and Youtube, featuring a lineup of whisky experts who will delve into some of the most topical discussions in the industry.
The virtual event will feature interviews with 30 bartenders, distillers, buyers, whisky writers and legends around the globe, including Nicole Austin, Kurt Maitland, Yumi Yoshikawa, Richard Paterson, and many more.
Three Sheets reopens with new cocktails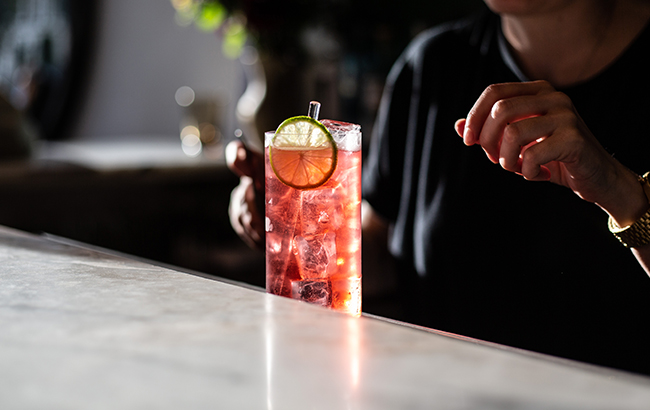 London bar Three Sheets will reopen for indoor service on Monday with a new spring cocktail menu.
The Hackney-based venue will welcome drinkers back with new serves, including the Blackcurrant Americano, made with Mauro Vergano Americano, blackcurrant leaf and soda, and the Whisky Ginger, which combines Suntory Toki, pickled ginger and soda.
During lockdown, Three Sheets introduced a new bottled cocktail range, which is sold through sister venue Shop Cuvée.
Villa Ascenti Gin at Harry's Bar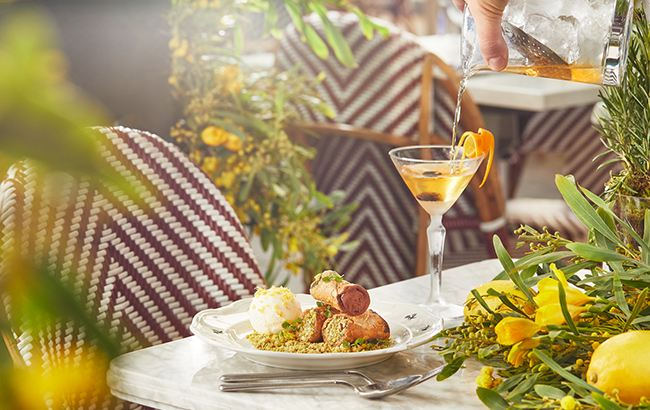 Harry's Bar on London's St James Street has partnered with Diageo's Villa Ascenti Gin to host a Sicilian-inspired floral terrace and a bespoke cocktail menu.
From 17 May, guests will be able to enjoy serves including the Ascenti Gimlet, made with Villa Ascenti Gin, Moscato cordial, eau de vie and grapes, and the Mandorla Martini, a combination of Villa Ascenti Gin, Nardini Grappa Mandorla, grapefruit bitter, cherry and orange twist.
In celebration of its Italian heritage, Harry's Bar will feature a floral and citrus fruit installation, along with potted lemon trees.
Coupette reopens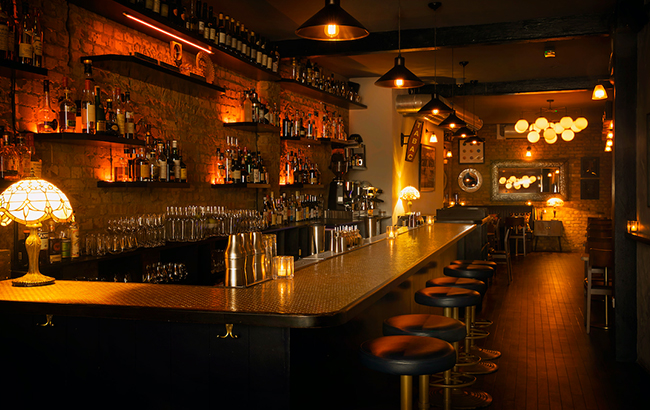 London bar Coupette will reopen its doors on Monday for the first time since December due to lockdown restrictions.
Drinkers will be able to sip serves from the venue's Urban Legends and Their Uprising Tales, which tells the tales of the bar team through cocktails, illustration and film.
The menu comprises of six chapters that explore the 'darker side' of east London.
Furthermore, the bar will continue to offer its range of bottled cocktails and seasonal cocktail kits in partnership with brands such as Flor de Caña rum and Moët & Chandon.
Whisky distillery lists on Air Bnb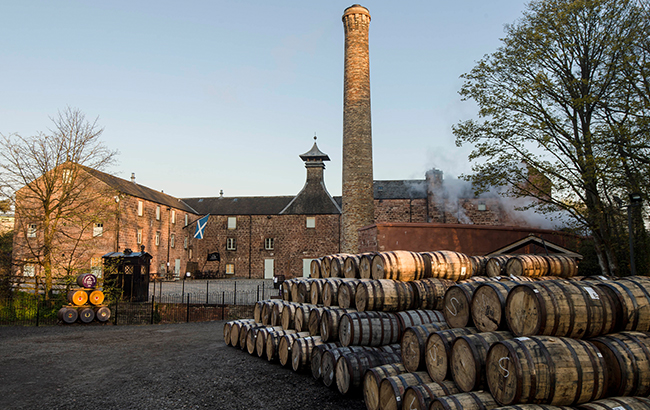 From 10am BST on Monday, whisky fans will be able to book a stay at Scotland's Annandale Distillery for a limited time, and become a distiller for the day.
To celebrate Scottish Whisky Month, Annandale is offering drinkers a two-night stay at its cottage adjacent to the distillery.
Guests will have the chance to take part in each stage of the distilling process from milling and mashing the barley, to firing up the stills and filling the casks.
Furthermore, whisky lovers will be taken for a whisky tasting and evening meal at The Globe Inn, Dumfries. Each guest will leave with a bottle of Annandale's single malt whisky upon check out.
It will be available for two-person stays across various dates this summer. Visit airbnb.com/annandaledistillery to book.
Nuet Urban Foraging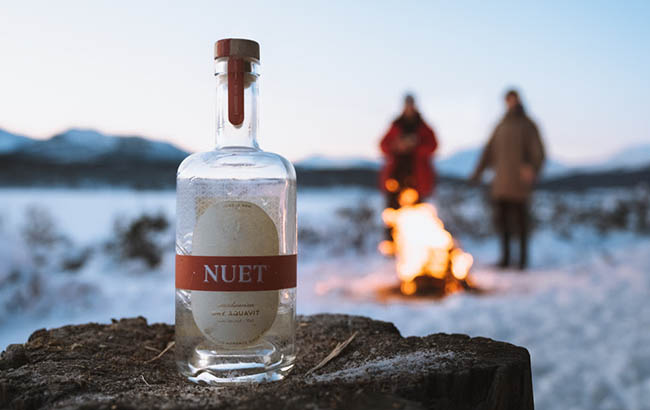 To Celebrate Norway Day on Monday, aquavit brand Nuet will host an Urban Foraging event in London.
Nuet has partnered with several bars across the capital, including Hide in Mayfair, Ekte Nordic Kitchen in Bloomberg Arcade, Scandi Kitchen in Fitzrovia and more.
Each venue will offer Nuet cocktails to mark the occasion and those wishing to celebrate are encouraged to seek out Nuet across London.
Oblix reopens with new cocktail menu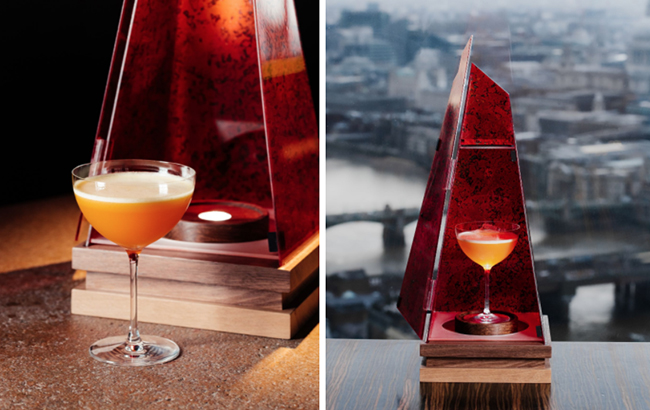 Sky-high bar Oblix at The Shard in London will reopen next Wednesday with a new cocktail menu.
The hero serve of the new menu is Born a Star, which is made with Cîroc Vodka, blood orange, passion fruit and citrus, and topped with sparkling wine. The drink will be served in a replica of The Shard building.
Other serves on the menu include Oblix's take on a Long Island Iced Tea, made with Casamigos Tequila's blanco, reposoda, añejo and mezcal expressions, orange curaçao, lemon, agave, salt and cola, while the White Chocolate Pina Colada combines Zacapa 23-year-old rum with white chocolate, coconut, pineapple, lemon and a caramel nest.
The drinks will be joined by a new selection of bar dishes and an afternoon tea menu.
Craft Whisky Club x Torabhaig tasting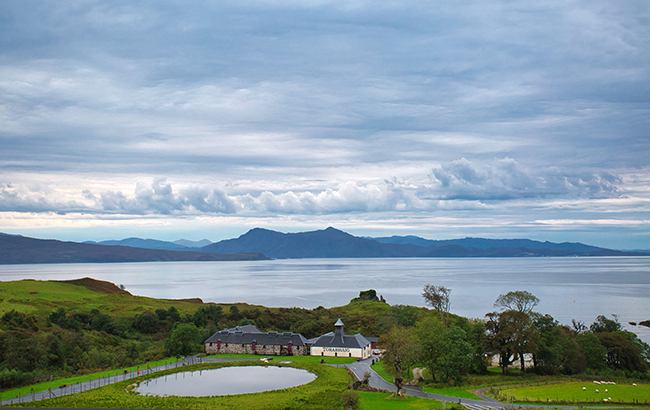 On Thursday (20 May) from 7.30pm to 9pm BST, the Craft Whisky Club will host a virtual tasting event with Bruce Perry, global brand manager of Torabhaig Distillery on the Isle of Skye, Scotland.
The Craft Whisky Club has created a tasting set comprising five 30ml bottles, including one 2017 Torabhaig inaugural release and four private bottlings from Mossburn Distillers & Blenders, owner of Torabhaig Distillery.
Perry will discuss all five samples, and provide background on the distillery and its first release.