Australian Distilling Co reveals expansion plan
Gin producer Australian Distilling Co has opened a site in Adelaide, the first of a number of new distilleries planned for cities across the country.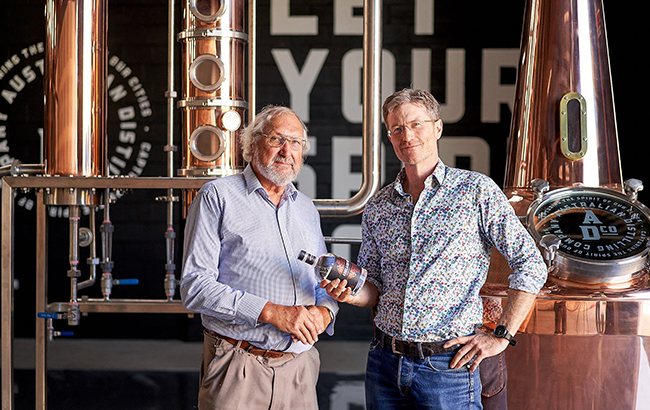 Australian Distilling Co has started production at its new site in Stepney, Adelaide, which is part of the firm's expansion plans across Australia.
"Our team of distillers journey across the country, partnering with local distilleries to produce our city gins, in each city," said founder Michael Hickinbotham.
"We are now investing in this commitment with plans to build distilleries in cities around Australia, starting with Adelaide, with stills planned for Darwin, Perth, Sydney, Melbourne, Brisbane and Geelong.
"Our Adelaide distillery will produce Adelaide Gin as well as our signature range that includes Australian Distilling Co Gin, Shiraz Gin and Rhapsody Ruby Gin."
Hickinbotham, the managing director of South Australia building firm Hickinbotham Group, founded Australian Distilling Co in late 2018.
The company's master distiller is Dr Graham Jones, who has taught South Australian winemakers and distillers at the University of Adelaide for almost 30 years.
The distillery's gin range takes inspiration from different key cities and regions across Australia.
In March 2021, the producer unveiled its first vodkas, Adelaide Vodka and Australian Distilling Co Vodka. Adelaide Vodka is made with grapes from South Australia and spring water from the Adelaide Hills.
The Australian distiller will also produce whisky in the future.