What's on this weekend
By Nicola Carruthers
Patrón Perfectionists opens for entries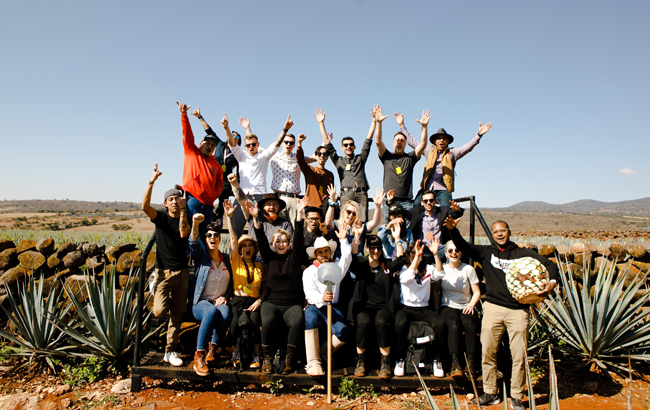 This year's Patrón Perfectionists Cocktail Competition will open for entries on 23 April, allowing bartenders to submit cocktail recipes from home for the first time.
Patrón Perfectionists will challenge bartenders to submit a cocktail recipe online that reflects their journey to find perfection behind the bar. Entries should use up to eight ingredients from a list of widely available supplies in order to encourage consumers to try and recreate the recipes at home.
Consumers will then be asked to vote for their favourite entries in the national finals, which will be virtually broadcast around the world and judged by a panel of experts.
The winner of each national heat will be invited to Mexico in January 2022 to take part in the global final at Hacienda Patrón.
Crown Royal ACM Awards pre-show
Canadian whisky brand Crown Royal has partnered with the Academy of Country Music (ACM) to host a pre-show ahead of this year's ACM Awards on Sunday 18 April.
The Diageo-owned whisky has teamed up with select ACM-nominated artists and other country music stars to provide live-streamed performances in support of the ACM's Covid-19 fund and non-profit Packages From Home.
Viewers can watch the 60-minute ACM Awards pre-party on the ACM Facebook and YouTube channels on 17 April at 7pm CT.
In addition, viewers can participate in the Crown Royal Purple Bag Project by going to pack.crownroyal.com/home/packabag to pack a virtual bag that will be sent to American military heroes.
For every bag packed during the pre-show, Crown Royal will also donate US$1 to Packages From Home, up to US$20,000.
Sir Edmond Gin goes on tour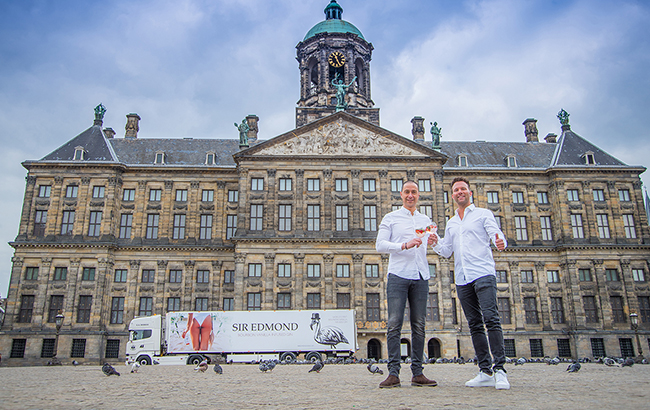 Sir Edmond Gin is offering drinkers the chance to win a bottle of its gin if they spot the brand's flamingo-adorned truck on its tour of Europe.
The gin truck hit the road for the first time this week, transporting pallets of its gin to European importers, along with bars, glassware, beach beds and other items.
Eagle-eyed drinkers who spot the truck must snap a photo of the vehicle, post it on an Instagram story and tag @siredmondgin for the chance to win a bottle of gin. A winning photo will be chosen every month for the next three months.
Copper River Distillery opens restaurant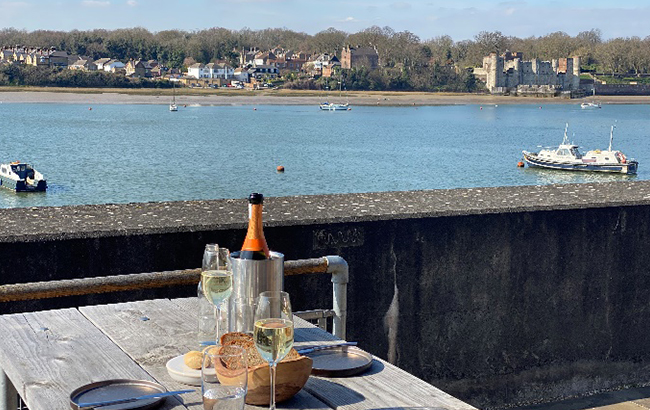 English producer Copper Rivet Distillery opened a new riverside restaurant at its site in Kent, offering a fine-dining experience and signature cocktails.
The Pumphouse restaurant will offer cocktails made with the distillery's three gins, vodka, and the new Masthouse Single Malt Whisky.
The site has opened for outdoor service initially with a limited menu.
Black Bowmore collection goes on sale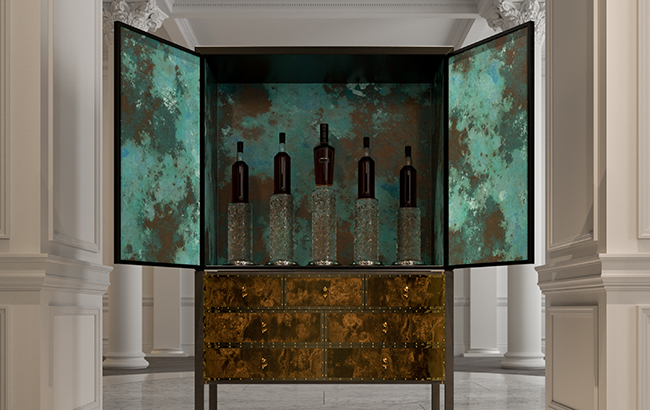 This weekend, auction house Sotheby's will sell the Black Bowmore Archive Cabinet at its Wine & Spirit Spring Sale Series in Hong Kong.
The complete collection of Black Bowmore bottlings comprises 29-year-old, 30-year-old, 31-year-old, 42-year-old and 50-year-old whiskies.
The collection is expected to sell for US$500,000 (HK$4,000,000/£400,000). Proceeds raised from the sale will go to community-based charity the Islay Development Initiative (IDI).
To register to bid, head to Sotheby's website.
Jägermeister's coffee and alcohol workshop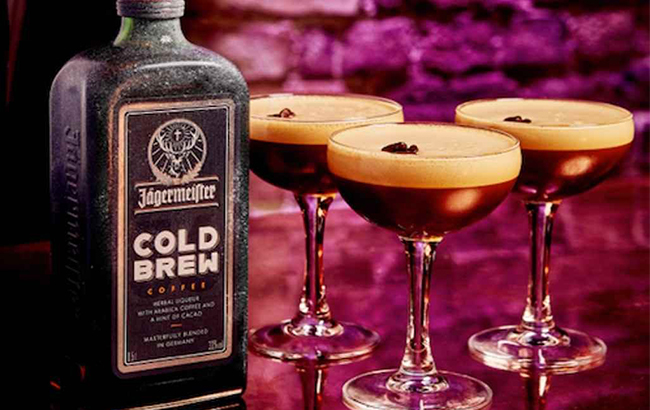 This Sunday (18 April) at 4.30pm BST, herbal liqueur brand Jägermeister will team up with London-based coffee roaster Caravan to host a session that will explore the relationship between coffee and alcohol. The event will celebrate this year's London Coffee Festival.
The online seminar will be hosted by Jägermeister's brand ambassador, Florian Beuren, and Caravan's head of coffee, Andrea Otte.
The one-hour session will delve into the history behind alcohol and coffee, and explore the latest trends. The second half of the workshop will feature a live cocktail-making masterclass, which will see the hosts teach viewers how to make a Salted Caramel Espresso Martini and a Coffee Colada.
At the end of the session, a raffle will be held for one attendee to win a coffee and alcohol hamper containing products from Jägermeister and Caravan.
Attendees can register for the free Zoom session here.
Bulleit Earth Day Cocktail Kit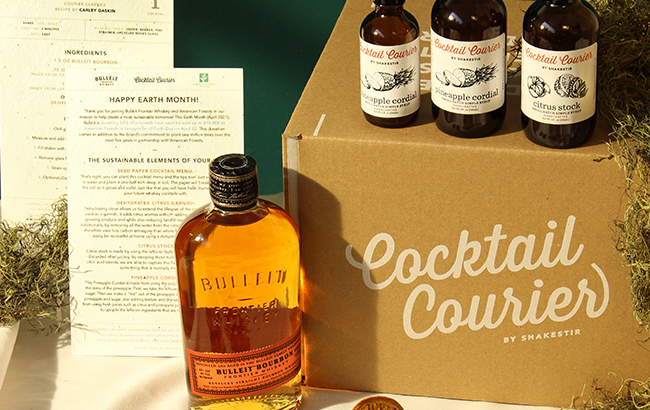 Diageo-owned Bulleit Bourbon is giving US consumers the chance to purchase an eco-friendly cocktail kit to mark Earth Month (April) and Earth Day (22 April).
Bulleit had teamed up with non-profit American Forest and delivery service Cocktail Courier to offer the limited edition kit, with 22% of proceeds from the sale of the set to be donated to American Forests.
The Bulleit x American Forests Earth Day Cocktail Kit is available in classic and mini sizes, and contains everything needed to make the Sip of Paradise cocktail at home.
The cocktail contains Bulleit Bourbon, pineapple cordial and citrus stock.
Each kit also contains sustainable at-home bartending tips printed on seed paper, allowing consumers to plant their own garnish gardens at home, along with two upcycled Bulleit rocks glasses (classic kit size only).
York Gin shop reopens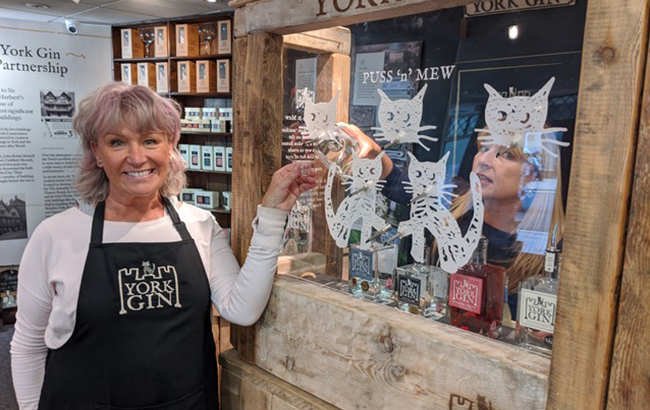 The York Gin shop reopened this week following the easing of lockdown restrictions in England.
Drinkers in York can grab free samples from a physically-distanced contraption, which is based on the world's first vending machine.
Staff stand behind a perspex screen and pour the gin through a stainless steel pipe into a compostable cup.
The York Gin shop is located at 12 Pavement, York, YO1 9UP and open from 10.30am until 5.30pm every day.
Hernö Gin and Tonic Day
Gin brand Hernö will launch a national Gin & Tonic Day in Sweden on 20 April to coincide with the brand's anniversary.
The first Gin & Tonic Day – Svenska Gin & Tonic-Dagen – in Sweden will mark the brand's founding 10 years ago.
Jon Hillgren, founder and master distiller, Hernö Gin, said: "We [haven't had] a national gin-and-tonic day in Sweden before.
"And I would like to gather the industry and gin enthusiasts around a day when we celebrate gin and tonics in Sweden. And everyone around the globe is welcome to cheer with us."
The brand has also created a Facebook page for the national day, allowing drinkers to share gin recipes, tips and knowledge.
Kali Uchis virtual concert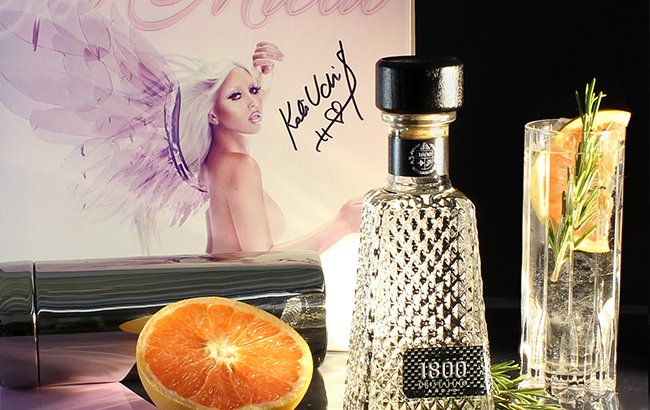 Tequila brand 1800 has teamed up with Grammy-winning artist Kali Uchis to host a virtual concert on 22 April. The Sin Miedo: La Experiencia concert will see Uchis perform hits from her new album Sin Miedo for the first time since its release last year.
The brand has also partnered with Cocktail Courier to allow drinkers to purchase a cocktail kit to accompany the concert. The kit will allow drinkers to make the 1800 Por Vida, made with 1800 Cristalino, citrus tonic, grapefruit bitters and light agave nectar.
Half of proceeds from each 1800 Cristalino x Kali Uchis cocktail kit sold will benefit the Human Rights Initiative, which provides free legal and social protections for immigrant communities.
The concert will be streamed at 9pm EST on Uchis' YouTube page.