Unmissable spirits and cocktail books for spring 2021
From the history behind Johnnie Walker whisky to a guide on making Negronis, we look at some of the top titles covering spirits and cocktails for spring 2021.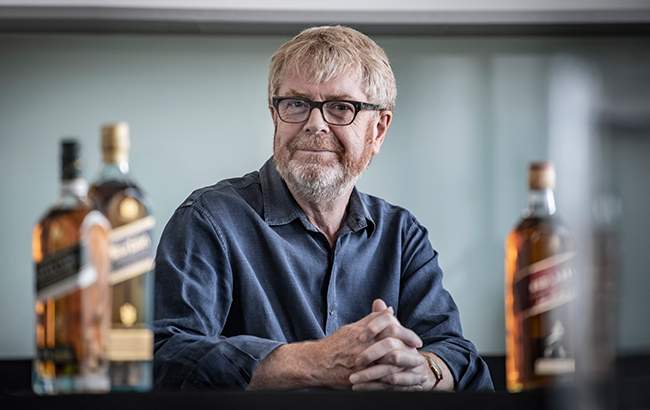 With more time on their hands over the past year, writers have been busy conjuring up their latest books covering spirits and cocktails.
For cocktail fans, there's a dedicated Negroni book, a tome exploring famous serves from well-known films, a guide to the home bar and drinks for those staying off the booze.
In the world of spirits, an English gin brand covered the basics of distillation while a Texas whiskey distiller looked at terroir in whiskey.
Click through for our pick of some of the best newly released books on spirits and cocktails.
Negroni by David T Smith and Keli Rivers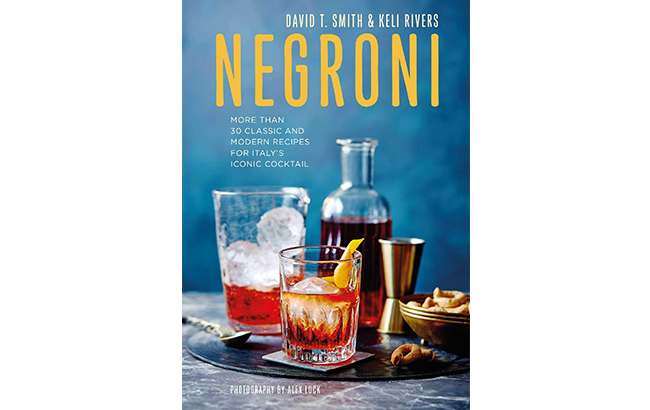 For those who have a penchant for Negronis, a new book dedicated to the classic Italian serve launched this month, featuring 30 classic recipes and modern twists on the cocktail.
Negroni offers recipes for the cocktail that range from being served straight over ice, to a sparkling aperitivo Spritz. Recipes include 'bright and citrusy' summer serves, spiced winter options and celebratory cocktails for special occasions.
The recipes use sweet, dry and aged vermouths, Ports and Sherries, and experimental non-gin Negronis that call for Bourbon, rum and mezcal.
Negroni is available to purchase now in hardback, priced at RRP £7.99 (US$11).
A Long Stride by Nicholas Morgan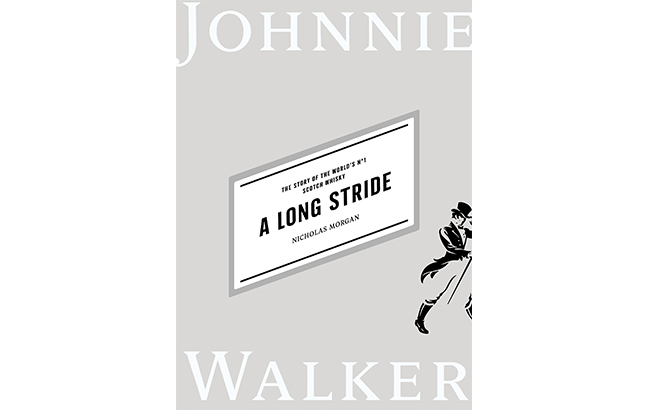 To mark the 200th anniversary of the world's biggest Scotch whisky brand in 2020, Diageo's head of whisky outreach, Dr Nicholas Morgan, penned a new book recounting the history behind Johnnie Walker.
A Long Stride is the first in-depth account of the history of blended Scotch whisky brand Johnnie Walker, which dates back to 1820.
The tome recounts how the brand survived late Victorian and Edwardian Britain, endured two World Wars and the Great Depression to achieve global success as the world's best-selling Scotch whisky. Johnnie Walker was also said to have transformed the world of advertising.
A Long Stride is the result of years of research by Morgan and decades within the whisky industry. The hardback also details the development of Scotch whisky as a popular drink across the world.
The book is available in hardback, priced at £16.99 (US$22.50), and in electronic format, priced at £13.59 (US$18).
Cocktails of the Movies by Will Francis and Stacey Marsh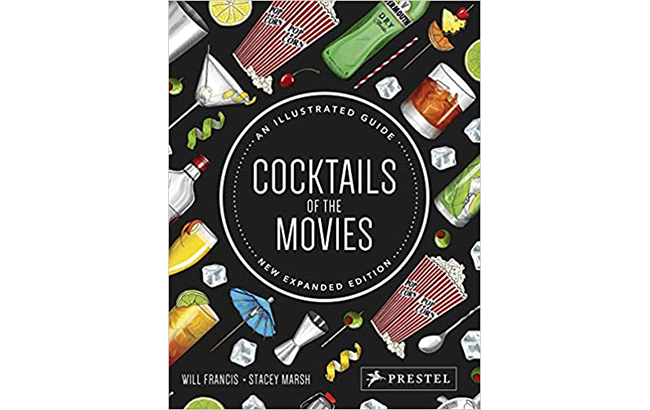 Writer Will Francis and designer Stacey Marsh have unveiled a new expanded and updated edition of Cocktails of the Movies, featuring 72 cocktails that have made their big screen debut.
From Marilyn's Manhattan in Some Like It Hot to The Dude's White Russian in The Big Lebowski, each cocktail comes with an easy-to-follow recipe, method, a history of the drink and a synopsis of its scene in the film alongside original artwork.
Cocktails of the Movies is priced at £9.99 (US$13.85) for a hardback copy from Amazon.
Queer Cocktails: 50 cocktail recipes celebrating gay icons and queer culture by Lewis Laney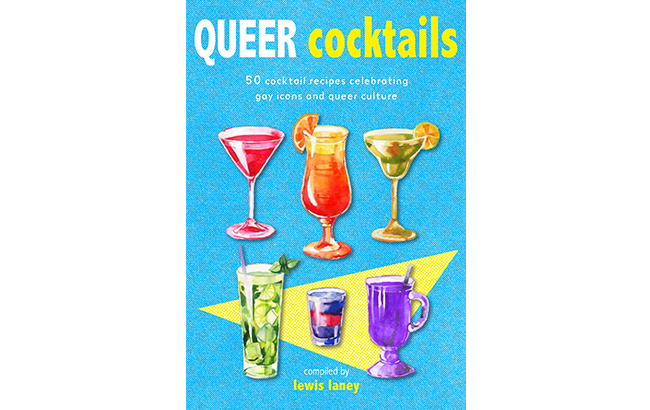 Queer Cocktails celebrates some of the world's biggest pop icons and gay culture with 50 different cocktail recipes.
Compiled by Lewis Laney, the book presents recipes to celebrate the likes of singers Mariah Carey, Beyoncé and Freddie Mercury.
Drinks include the Bloody Mariah, (Stephen) Fry Martini, Rocket Man, Bey's Knees and I Will Always Love Woo Woo.
Queer Cocktails is priced at £7.99 (US$11) for hardback from Amazon.
Craft Gin Making by Rachel Hicks and Andrew Parsons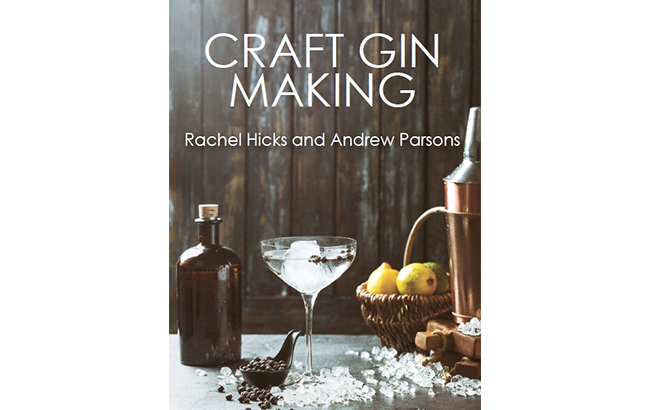 Rachel Hicks and Andrew Parsons, co-founders of English brand Sky Wave Gin, have launched a new guide to the world of gin production.
The step-by-step guide offers gin fans and experienced distillers advice on how to get started in gin production.
The tome offers a brief history of gin and gin making, and looks at the necessary equipment and ingredients for making the juniper spirit. It also provides details on different methods, along with the facts behind filtration, bottling, sealing and labelling.
Craft Gin Making is available now in paperback, priced at RRP £14.99 (US$21).
The Terroir of Whiskey: A Distiller's Journey into the Flavor of Place by Rob Arnold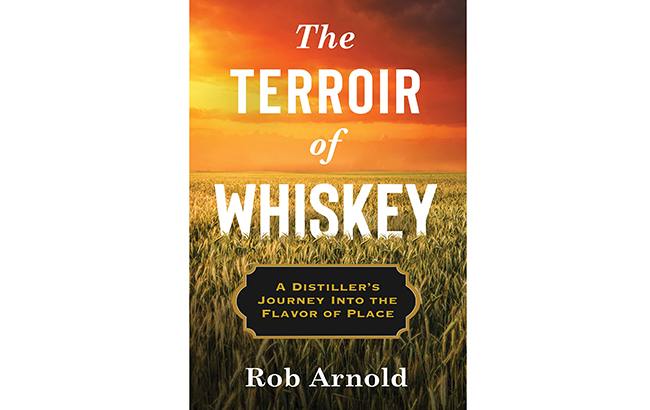 Rob Arnold, the master distiller of Texas brand TX whiskey, looked at the worlds of whiskey and flavour for his new book, The Terroir of Whiskey.
The tome explored how producers are evoking a sense of place to create unique flavours in whiskey. The book looks at the science behind flavour, taking in distilleries across the world, in locations such as Kentucky, New York, Texas, Ireland, and Scotland.
The book puts the spotlight on the distillers, grain farmers, and cultivators who are transforming how whiskey is made.
The Terroir of Whiskey is priced at £17.95 (US$25) for a hardback copy on Amazon.
The Alchemist Cocktail Book by The Alchemist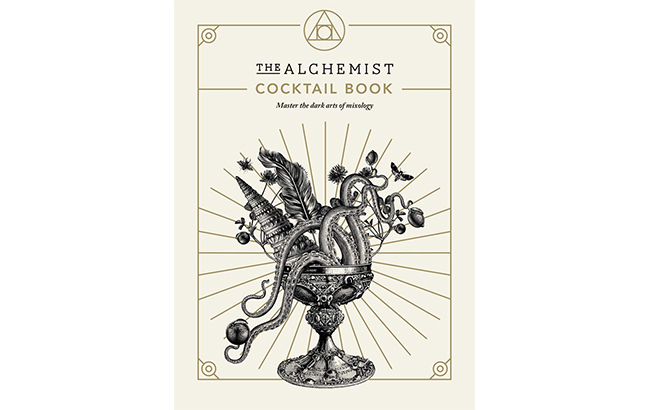 UK-based The Alchemist has unveiled a cocktail book featuring some of the bar chain's most experimental serves.
The book aims to bring 'dramatic flair' to cocktail making with recipes such as the Caramelised Rum Punch and Smokey Old Fashioned to new twists on classic drinks.
Featuring 100 cocktails, the book is divided into chapters such as Chemistry and Theatre, Twisted Classics, New Wave, and Low and No Alcohol.
The Alchemist Cocktail Book is available for pre-order on Amazon, priced at £16.99 (US$24) for a hardback copy. It will be released on 6 May 2021.
The Curious Bartender: Cocktails At Home by Tristan Stephenson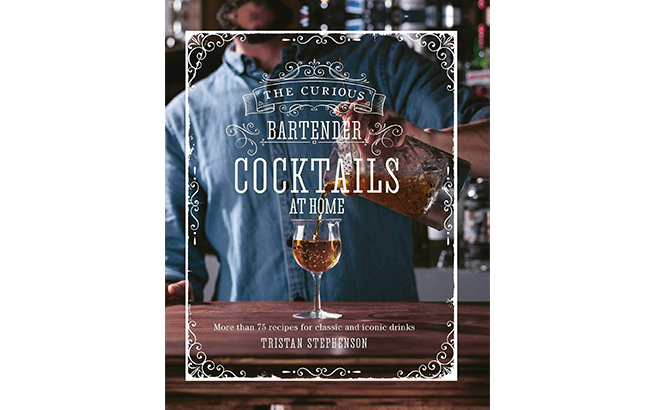 Bar operator Tristan Stephenson, owner of London whisky den Black Rock, has penned a new book in his Curious Bartender series.
The Curious Bartender: Cocktails At Home book provides drinkers with an expert guide to setting up a bar at home and offers 75 cocktail recipes.
From classic serves such as a Manhattan, Negroni and Martini to lesser known drinks including the Martinez and Aviation, the book shares expert recipes and advice on making cocktails at home.
The Curious Bartender: Cocktails At Home is available in hardback from 13 April, priced at £19.99 (US$28).
Mezcal and Tequila Cocktails: Mixed Drinks for the Golden Age of Agave by Robert Simonson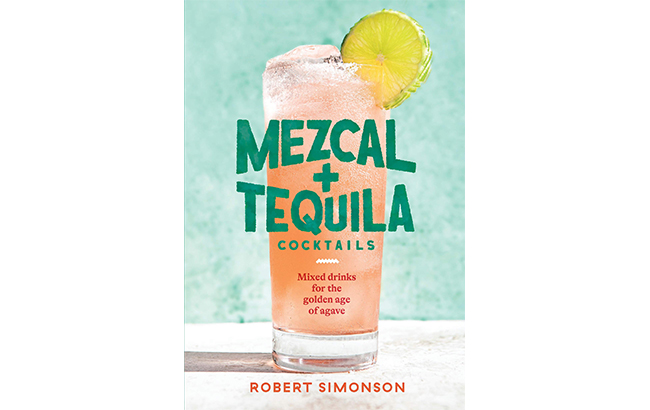 Spirits writer Robert Simonson has debuted his latest book, which looks at ways to consume Tequila and mezcal.
The tome features more than 60 recipes for agave cocktails, including twists on classics such as the Mezcal Mule and Oaxaca Old Fashioned. The recipes are easy to assemble and typically feature three or four ingredients.
The guide is aimed at Tequila and mezcal enthusiasts who are looking for creative ways to drink agave spirits.
Available from 6 April in hardback, Mezcal and Tequila Cocktails is priced at £13.63 (US$19) on Amazon.
Mocktails Made Me Do It by Jassy Davis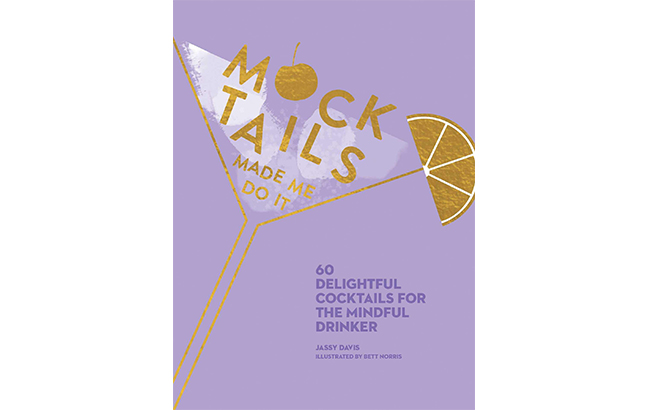 As more drinkers turn to low-and-no drinks, writer and recipe developer Jassy Davis has sought to offer 60 recipes catering to those who want to make healthier choices.
Mocktails Made Me Do It offers a wide array of alcohol-free serves, from pomelo juniper and tonics to probiotic Piña Coladas.
The book features a section on ingredients that drinkers should have in their arsenal, including cordials, syrups and shrubs, and how to make them.
Available from 4 May, Mocktails Made Me Do It is priced at £12.25 (US$17) for hardback and available to pre-order on Amazon.