Cîroc launches Summer Citrus spirit drink
By Nicola Carruthers
Diageo has expanded its Cîroc range with a new limited edition spirit drink, called Summer Citrus.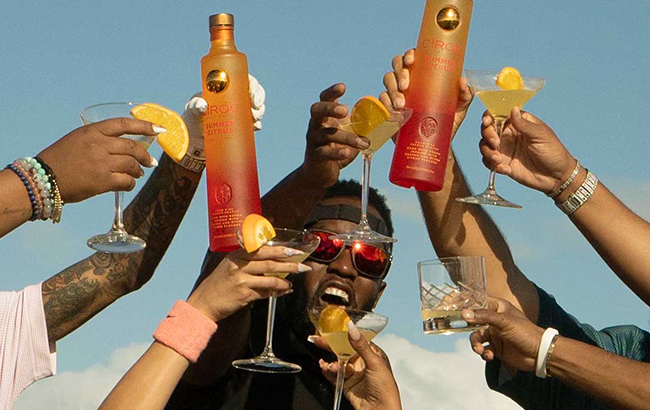 Launched ahead of summer, Cîroc Summer Citrus is described as a 'full-bodied' spirit made with vodka distilled from French grapes and infused with 'natural' orange and citrus flavours.
On the nose, the expression offers blood orange and tangy citrus, with hints of lime zest.
Rapper and business mogul Sean 'Diddy' Combs, Cîroc's marketing partner, said: "Start your summer celebrations early with our new limited time offering, Cîroc Summer Citrus. The perfect complement to your summer celebrations with friends and family."
The expression is recommended served in cocktails such as a Citrus Sunrise, which mixes the vodka with orange juice and cranberry juice, or mixed with grapefruit juice to make the Summer Friday serve.
Bottled at 35% ABV, Cîroc Summer Citrus is available in the US, priced at RRP US$33.99.
Cîroc has released a number of limited edition flavours in recent years, including White Grape, Summer Watermelon and Black Raspberry.
In 2007, Combs signed a deal with Diageo to become the spokesperson for ultra-premium vodka brand Cîroc.
According to Brand Champions 2020 data, Cîroc declined 12.8% to 1.8 million nine-litre cases in 2019.