Bombay Sapphire botanicals certified sustainable
Bacardi-owned Bombay Sapphire is aiming to become the first gin made using entirely certified sustainable botanicals after eight of its ingredients were accredited.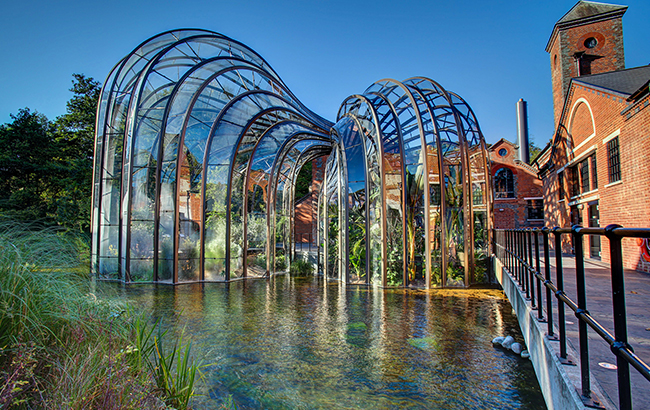 The UK-based distiller uses 10 botanicals in its recipe, eight of which are already certified as being sustainably sourced according to the For Life standard. The brand now hopes to gain accreditation for its grains of paradise from Ghana and liquorice from China in the coming months as travel restrictions are lifted.
The 10 botanicals required to make Bombay Sapphire are selected by master of botanicals Ivano Tonutti, who has committed to working with sustainable farmers to source these ingredients.
Tonutti said: "We take a 360-degree approach to sustainability.
"It's our responsibility to care as much about the farmers and their communities as we do the botanicals they grow and harvest for Bombay Sapphire. By looking after their wellbeing and investing in sustainable farming practices, we are helping to protect the environment and their livelihoods for generations to come."
The For Life certification was awarded to Bombay Sapphire by Ecocert, a leading specialist in the certification of sustainable practices.
In order to achieve the status, Bacardi and Bombay Sapphire worked with suppliers to improve the wellbeing of workers, reduce the environmental impact of each ingredient, carry out responsible purchasing of raw materials, and undertake sustainable development at a local level.
Natasha Curtin, vice president of Bombay Sapphire, said: "I am incredibly proud of this latest achievement by Ivano and his team but as an industry, we must all invest in a more sustainable future.
"Ivano has spent more than 20 years building close relationships with our farmers and suppliers around the world. With his experience and expertise, we have created a blueprint for the sustainable sourcing of botanicals, which we hope will inspire others to do the same."
Earlier this month, The Spirits Business explored how brands are taking a long-term approach to becoming more eco-friendly.