Biggest trademark spats in spirits
By Nicola Carruthers
From the long-running rum feud between Bacardi and Pernod Ricard to Conor McGregor's failed attempt to register Notorious whiskey, we revisit some of the spirits sector's most headline-grabbing trademark battles.
The spirits industry has seen brands fight off competitors in lengthy lawsuits in a bid to protect their products.
And the battles are not limited to producers. Some brands have challenged football clubs, pubs and even well-known faces such as Conor McGregor and the late Vera Lynn.
Some of the losing battles on our list include Aberdeen FC, which was denied a trademark for making whisky under 'The Dons' name, while Whitley Neill gin owner Halewood was unsuccessful against US whiskey maker Sazerac.
Click through to the following pages to see some of the industry's biggest trademark feuds. 
Halewood and Sazerac
In September 2020, Whitley Neill gin owner Halewood International lost a trademark battle against New Orleans-based Sazerac over its use of the word 'eagle' for its Bourbon brand.
Halewood moved into the Bourbon category in May 2019 with the launch of its American Eagle brand, which is made at an unnamed family-owned distillery in Tennessee. It was initially launched as a 12-year-old whiskey, followed by four-year-old and eight-year-old expressions.
Sazerac owns the Eagle Rare Bourbon brand, which is made at its Buffalo Trace distillery in Frankfort, Kentucky. It was first released in 2001 and consists of a 10-year-old and 17-year-old variant.
In a ruling on 10 September in the High Court, judge Justice Timothy Fancourt considered there is a risk that the public might be confused between the two brands.
The following month, Halewood said it had obtained approval for an appeal from the High Court in an online hearing. The appeal is expected to take place in mid-2021 at the earliest.
Loch Ness Spirits and Duncan Taylor Scotch Whisky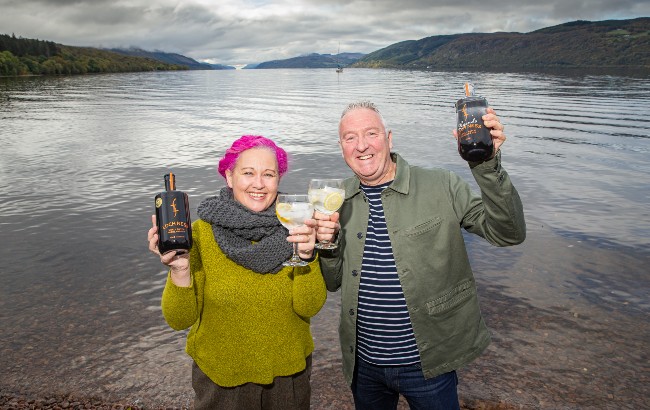 Scotch whisky producer Duncan Taylor filed an application to invalidate six trademarks registered by absinthe and gin maker Loch Ness Spirits on 18 November 2018, including Loch Ness Whisky.
Duncan Taylor argued that one of the first brands it launched was called Loch Ness Whisky, which came to market through its subsidiary, The Original Loch Ness Whisky Company.
However, evidence indicated that The Original Loch Ness Whisky Company filed dormant company accounts between 2009 and 2016.
The UK Intellectual Property Office's (IPO) decision said that Duncan Taylor's UK sales of Loch Ness Whisky were "small scale".
In its decision, Duncan Taylor was ordered to pay Loch Ness Spirits £3,200 (US$4,170). Duncan Taylor appealed the decision last year, with the judge ruling in favour of Loch Ness Spirits.
Duncan Taylor Scotch Whisky was ordered to pay Loch Ness Spirits £7,200 (around US$9,405).
Halewood and Vera Lynn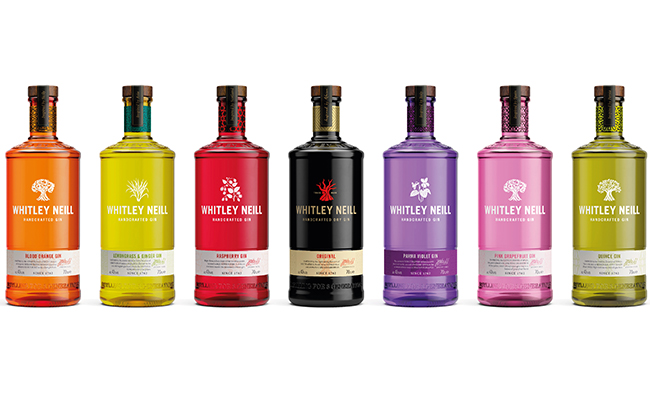 Liverpool-based Halewood International was once again caught up in a lawsuit, this time against the late English singer Vera Lynn in December 2019.
The Whitley Neill producer submitted a trademark application on 14 June 2018 for the use of 'Vera Lynn' on gin and other alcoholic beverages.
In its defence, Halewood argued that the words 'Vera Lynn' are used as rhyming slang for gin.
The tribunal hearing ruled in favour of Lynn after her lawyers had argued that the firm had not asked for permission to use her name.
Bacardi and La Fée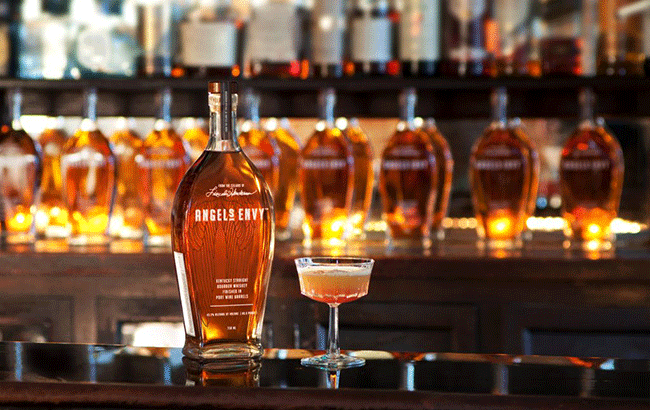 Grey Goose owner Bacardi applied to register the trademark 'Angel's Envy' with the EU Intellectual Property Office (IPO) on 31 March 2015. It was converted to a UK trademark in April 2017. Bacardi acquired the Angel's Envy brand in March 2015.
However, absinthe maker Le Fée took legal action, stating that it had registered the term 'Envy' in May 2015 to cover spirits and drinks containing absinthe. La Fée produces the NV Absinthe line under the brand name of Envy & NV Spirits.
Bacardi filed a counterstatement in which it denied any similarity between 'absinthe' or 'alcoholic beverages containing absinthe' in Le Fée's portfolio and its own products. However the company made "no other comment" on the remaining goods in the class, such as spirits.
The IPO said there is "likelihood of indirect confusion", stating that Angel's Envy may be considered a sub-brand, or a line extension of NV, such as a new flavour.
Bacardi was subsequently denied the 'Angel's Envy' trademark and was ordered to pay £600 (US$830) to La Fée for costs incurred.
Aberdeen FC and Sandeman
In 2017, Scottish team Aberdeen Football Club (FC) applied to register two trademarks – 'The Dons Dram' and 'Dons Dram' – for Scotch whisky at the UK Intellectual Property Office (IPO).
The application was opposed by Port and Sherry producer Sandeman, which has the trademark 'Don Fino' for use on alcoholic beverages in the UK and EU, and has a UK trademark for a logo featuring a caped man with a wide Spanish hat and the text 'The Don'.
Portugal-based Sandeman said the applicants' goods were "likely to cause detriment to the reputation" of Sandeman and "affect the purchasing decisions of consumers in the marketplace".
Aberdeen FC argued that it has been known as 'The Dons' for almost a century, prior to when Sandeman registered its marks. It also said that its application was for Scotch whisky and would be "readily" distinguished from Sandeman's Sherry products.
The UK IPO ruled in favour of Sandeman, claiming that it is "irrelevant" whether or not fans of the football club refer to it as 'The Dons'.
The court ordered Aberdeen FC to pay £1,500 (US$2,100) to Sandeman in legal costs.
Glenfiddich and Glenfield
The world's biggest-selling single malt Scotch brand Glenfiddich was caught up in a trademark battle with an Indian company over a Scotch whisky that was "visually and phonetically highly similar to Glenfiddich".
In 2019, Indian businessman Vivek Anasane planned to expand his Mumbai-based drinks company to the UK with the launch of a Scotch whisky called Glenfield. He applied to register the name of the blended whisky as a trademark.
However, Glenfiddich owner William Grant & Sons opposed the application, arguing Glenfield was similar to Glenfiddich due to its use of the prefix 'glen' and the letters 'f' and 'd'.
William Grant & Sons said the whisky would "cause detriment" to Glenfiddich's reputation and reduce the value of the brand.
Anasane filed a counterstatement denying the claims from William Grant & Sons. In his defence, Anasane provided a list of third-party marks on the UK register of trademarks that use the word 'Glen'.
He also suggested that no one has a right over the word 'Glen' because it describes 'a narrow valley, especially mountain'.
The UK Intellectual Property Office ruled in favour of Anasane.
Conor McGregor and Carlow Brewing Company
Professional fighter Conor McGregor planned to launch an Irish whiskey under the name 'Notorious' in 2017, however he was challenged by the founder of Carlow Brewing Company, who has owned the rights to a European trademark of the same name since 2016.
McGregor announced the brand would be "coming soon" at a press conference following his boxing debut on 26 August 2017.
The Irish fighter's firm, McGregor Sports and Entertainment Limited, withdrew the trademark application in August 2018.
A month later, McGregor launched his first Irish whiskey, called Proper No. Twelve. The Irish whiskey is made at the Old Bushmills distillery in Northern Ireland.
Brewdog and The Wolf pub
In 2017, Scottish brewer Brewdog threatened legal action against Birmingham pub Lone Wolf over its name, which led to the venue's owners changing the name to The Wolf.
Brewdog revealed its spirits arm, Lone Wolf, in 2016, while the family behind the pub business said they had chosen the original name in 2015.
Members of the public and fellow brewers took to social media in anger at Brewdog's actions, slamming the independent company for its "corporate attitude".
In response, Brewdog co-founder James Watt claimed its lawyers got "a bit trigger-happy" and offered to send the venue free cases of Lone Wolf vodka and gin.
To make up for the trademark row, Brewdog partnered with the pub's owners to create a new gin, called Wolf Pack.
Heaven Hill and Diageo
American whiskey maker Heaven Hill Brands and Smirnoff owner Diageo were caught up in a long-running trademark case in 2017 over their rum brands.
The judge in the case said Heaven Hill "directed public attention to its wares and business so as to cause confusion in Canada" between its Admiral Nelson spiced rum brand and Diageo's Captain Morgan brand.
Diageo first brought action against Heaven Hill in 2014, claiming its rival "clearly intended" to mimic Captain Morgan in an attempt to "trade upon the brand's goodwill and create consumer confusion".
The judge ruled in favour of Diageo, with Heaven Hill banned from selling, distributing or importing products bearing the Admiral Nelson's character in Canada.
Heaven Hill was also ordered to pay damages to Diageo.
Bacardi and Pernod Ricard
One of the biggest trademark battles in the spirits sector is the dispute between Cuban-made Havana Club rum owner Pernod Ricard and Bacardi, which owns Puerto Rico rum brand Havana Club.
The Havana Club brand was launched by the Arechabala family in Cuba in 1934, shortly after the repeal of Prohibition. Members of the Arechabala family and their great rum rival, the Bacardis, fled the Cuban revolution in the 1950s. While Bacardi set up shop in Puerto Rico, Havana Club was nationalised under the new communist government.
After entering into an agreement with the Arechabala family, Bacardi began selling its own brand of Havana Club rum, made in Puerto Rico, in the US in the mid­-1990s. Meanwhile, a long­-running trade embargo between the US and Cuba prevents Pernod Ricard and state­-run Corporación Cuba Ron from launching their brand in the lucrative spirits market. The joint venture owns the Havana Club trademark in all other markets around the world, and has fought off numerous legal challenges from Bacardi.
In 2016, the Cuban entity that owns the US trademark for Havana Club was granted permission to renew its registration in the US.
Havana Club CEO Christian Barré is hopeful that the US-Cuba trade embargo will be lifted in the future.
In 2019, he told The Spirits Business: "It will be lifted one day; that's the only thing we can bet on. What we need to do on our level is make sure that the day it will be lifted, we will be the first Cuban rum to really enter the US market, which is 40% of the international rum market. Our only responsibility here is to really make sure that we prepare the brand to be launched the day the embargo is lifted."